Nokia Lumia 820 Arrow photos leak with WP8 aboard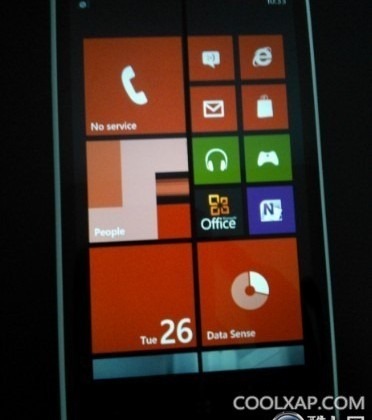 A collection of hands-on photos have appeared with a next-generation Nokia smartphone with the Nokia Lumia 820, also known as the Nokia Arrow, running Windows Phone 8. This device has appeared before in code-name only while today's leak includes several photos of the device itself – notably on the same morning of another leak of Nokia devices with PureView branding and Windows Phone 8 running as well. These Arrow photos show a rather thin device with a white back casing and large-lens-toting camera with single LED flash.
This device has been rumored to be working with a 4.3-inch display and a collection of mid-range specifications such as 480 x 800 pixel resolution. The device shown here is identified with 335MB of RAM with 512MB RAM likely in total. The casing of this device is rather similar to the first generation of Lumia devices and the phone will likely be released with a variety of color options for its back.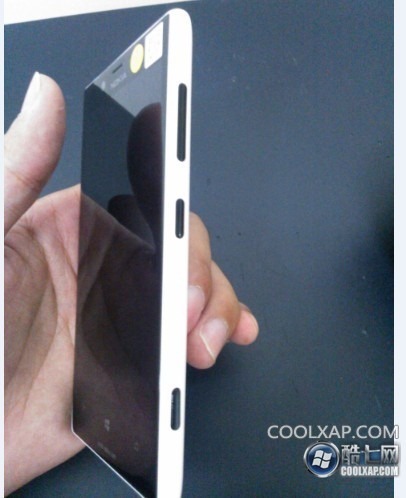 On the device's home screen you can see Xbox software as well as Internet Explorer and Microsoft Office and the tinier icons which identify this system as Apollo. Code-name Apollo is what Windows Phone 8 had been working under before it was formally identified as Windows Phone 8, and this system shows OS version 8.0.9735.0 running currently. This unit also shows a date of Tuesday the 26th, which means its either been taken in a different month than we're in right now, or it was set incorrectly.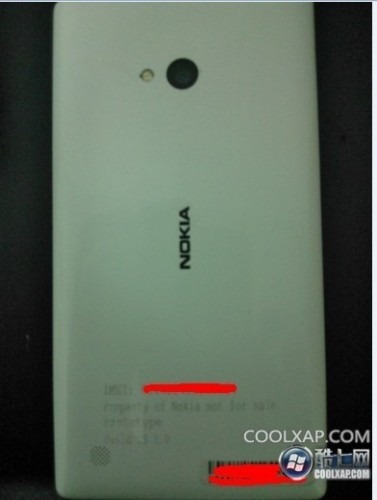 Have a peek in our Nokia timeline for Windows Phone 8 below to gain additional hints and tips on what we're going to end up seeing on the 5th – next week! Be there early in the day as we head to New York to get the full lo-down on what Microsoft and Nokia are going to be presenting to the world – neatness on the way!
[via WMPowerUser]