New Apple Mac Pro finally gets an official order date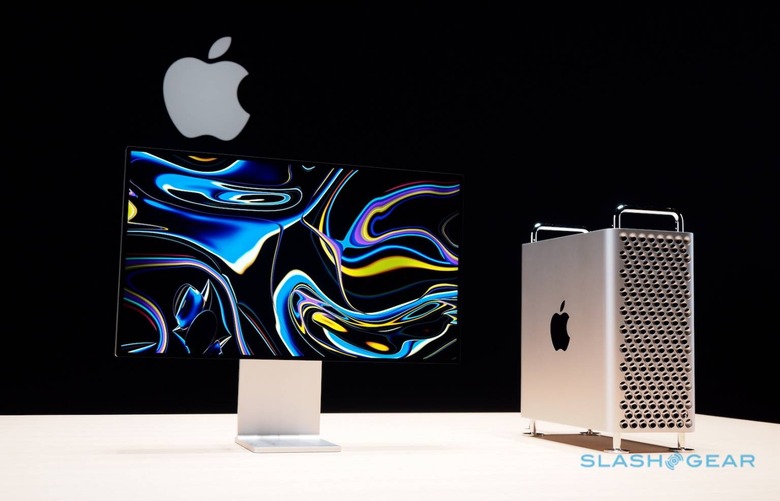 Apple's long-anticipated new Mac Pro – along with the Pro Display XDR – has finally got an order date, with the Cupertino company quietly notifying would-be buyers when they can open their wallet. Announced earlier this year, the new Mac Pro brought a marked change in design from its predecessor, stepping away from the controversial "trash can" aesthetic.
Instead of the old Mac Pro's cylinder, the 2019 Mac Pro is an altogether more familiar design. An upright aluminum tower, it's punctuated at the front with 3D-carved air holes that resemble tiny propellors (or, if you're feeling less charitable, a cheese grater).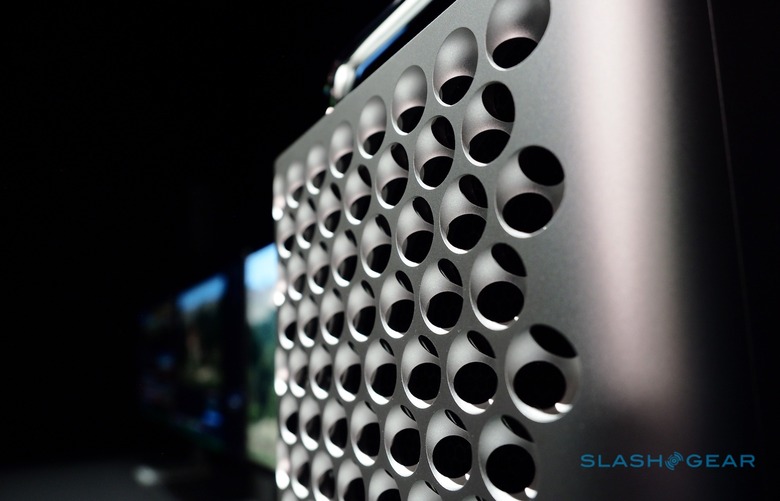 For macOS power users, though, what was most exciting was what lurked behind that eye-catching grille. As Apple's most potent computer it's no surprise that the company pulled out all the stops, with configurations ranging from an 8-core through to a 28-core Intel Xeon W processor. That can be paired with a whopping 1.5 TB of DDR4 ECC memory, spread across twelve DIMM slots.
On the graphics side, Apple introduced the so-called MPX Modules. Two fit inside the new Mac Pro, offering up to four GPUs from AMD's Radeon Pro range. There are eight PCI Express expansion slots in total, and an optional Afterburner card which accelerates the ProRes and ProRes RAW codecs in Final Cut Pro X, QuickTime Player X, and select third-party apps.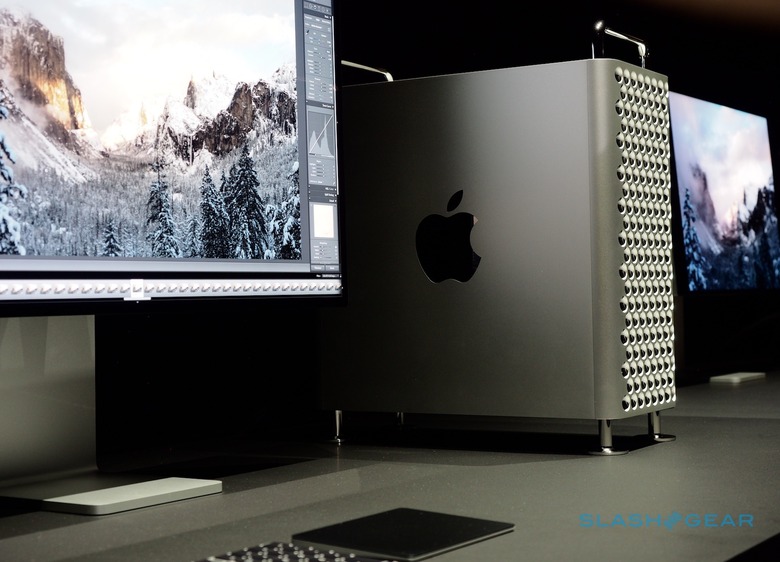 All in all it's shaping up to be a powerhouse: the only remaining question was when it would go on sale. Apple has long been promising a fall 2019 release, and it seems it will just slip into that window. According to an email sent to interested customers, and tweeted by tech YouTuber Marques Brownlee, the new Mac Pro will be available to order on December 10.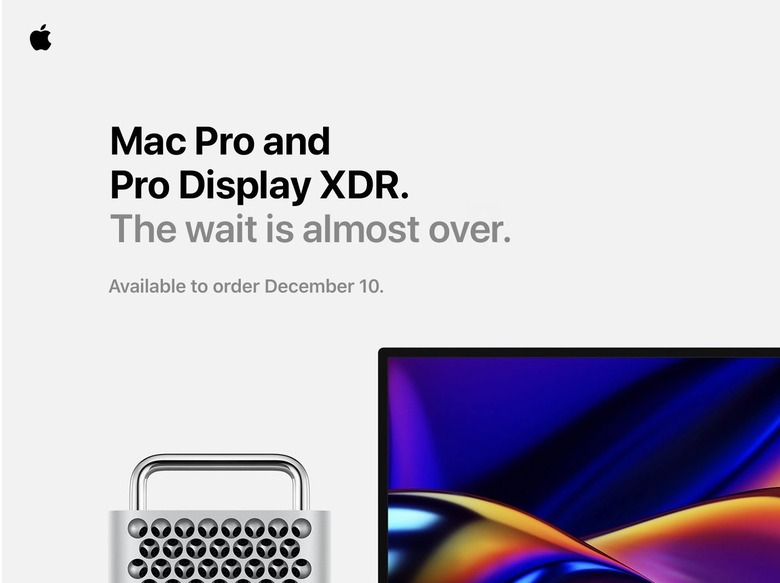 It's priced from $5,999, and then the figures will only spiral up from there as you check off the options. If you want a display, meanwhile, there's the Apple Pro Display XDR.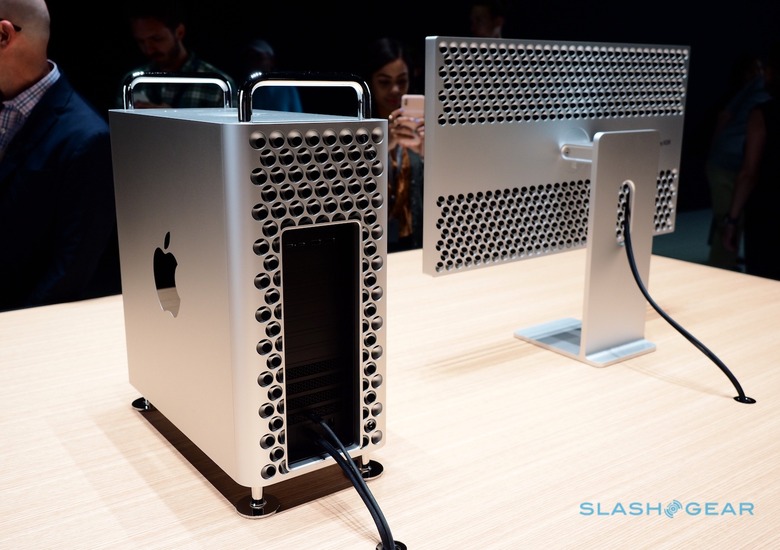 That's not solely intended for new Mac Pro owners, but it's likely to be a common pairing. Measuring in at 32-inches, it's a full Retina 6K display running at 6016 x 3384 resolution. Arguably more interesting is the XDR "Extreme Dynamic Range" support, with 1,000 nits of sustained, full-screen brightness, 1,600 nits of peak brightness, and P3 wide color gamut support.
It's already giving video pros and graphics editors sleepless nights, as indeed is the price tag. The Pro Display XDR will go up for order on December 10 too, for a whopping $4,999. If you want the stand to go with it, that's an extra $999. Expensive, yes, but there seems little doubt that both Mac and display will have plenty of people lining up to buy it next week.