Apple wouldn't let me touch its $999 Pro Display XDR stand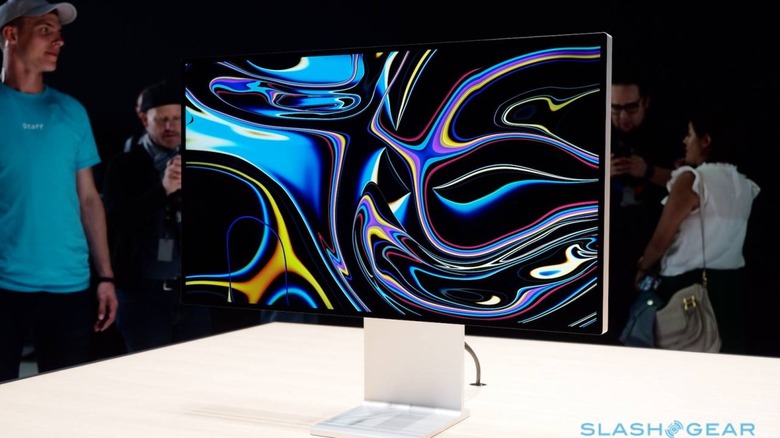 Sculptural. Elegant. Sinuously crisp. Not typically words you'd expect to hear about a monitor stand, but then again the Apple Pro Display XDR is no ordinary monitor. When Apple decides to make the best screen in the industry, it doesn't hold back, and the accessories are equally excessive.
The display itself is a love letter to graphical excellence. "XDR" stands for "Extreme Dynamic Range," Apple's nod to a better-than-HDR panel. 32-inches in size, its LCD panel runs at 6016 x 3384 resolution. More than 20 million pixels means for a Retina 6K description.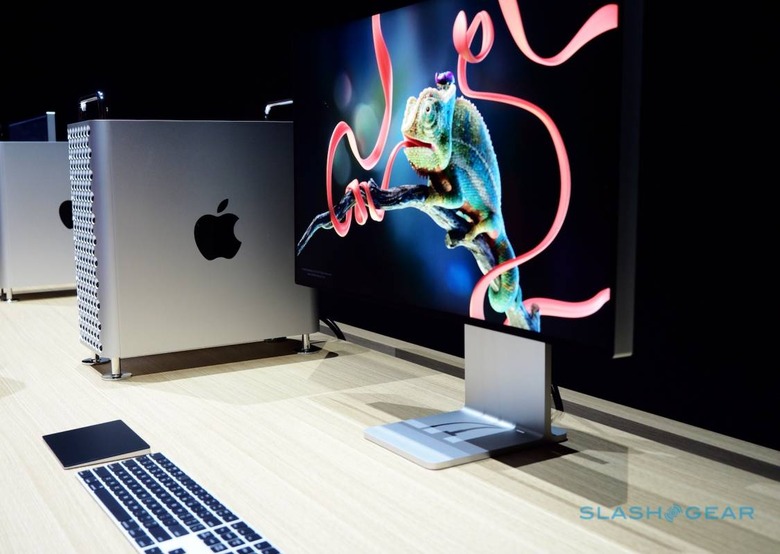 There's P3 wide color gamut support, of course, along with true 10-bit color. There's an anti-reflective coating as standard, or an optional "nano-texture" finish for those who want even fewer reflections. That sees Apple actually etch the glass to reduce glare. It'll also cost you $1,000 more.
That's $1,000 more on top of the $4,999 the Pro Display XDR will cost you out of the gate. Then you have to budget $999 for the Pro Stand, a short – but perfectly formed – counterbalanced arm on which the monitor hangs.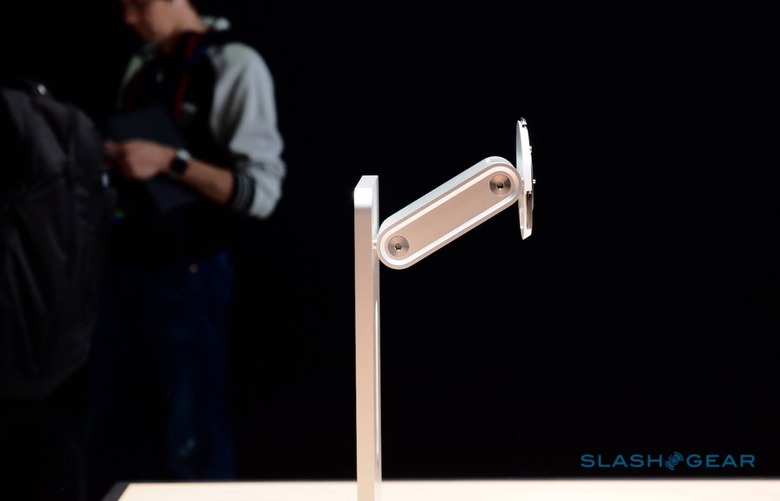 Sadly, despite my strongest and most persuasive entreaties, Apple wouldn't let me actually play with the Pro Stand. It feels "beautifully balanced" I'm told, allowing you to adjust height and tilt with a single finger, and rotate the panel 90-degrees for portrait use. Indeed it seems altogether too nice to be hidden behind the display, frankly.
If you're on a budget, and you still dare make your way into your local Apple Store this fall, there's a cheaper VESA Mount Adapter you can have instead. That clocks in at $199. Neatly, it's interchangeable with the Pro Stand, so you could in theory switch the Pro Display XDR between the two.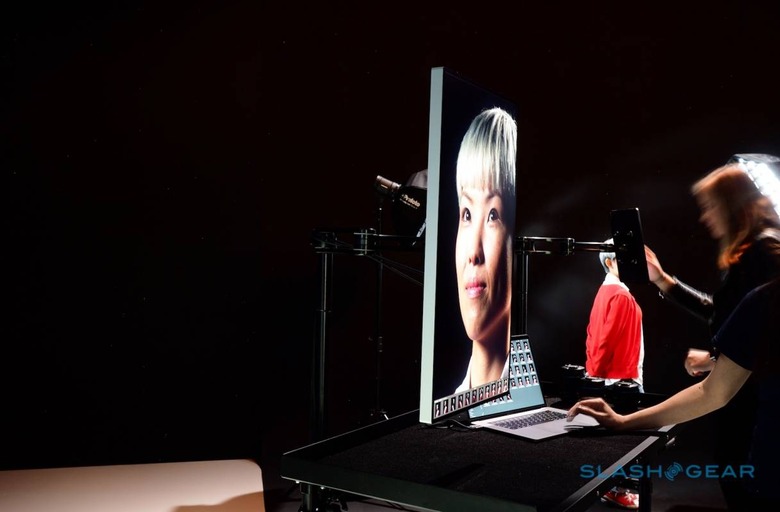 My problem here is, it's tough to be too cynical when a display looks this good. The skinny, 9mm borders are so thin, they do a great job of blending into the background. That just leaves an impossibly bright, crisp panel that can hit 1,600 nits of peak brightness, or sustain 1,000 nits all day long. The 1,000,000:1 contrast ratio is icing on the cake.
If you haven't coughed up the $6k+ for a new Mac Pro, the good news is that the Pro Display XDR will also work with Apple's other Thunderbolt 3-equipped notebooks. Throw in an iPad Pro, using the new Apple Sidecar system that allows you to expand the Mac's desktop to the tablet, and you could almost forget that the Pro Display XDR isn't also a touchscreen.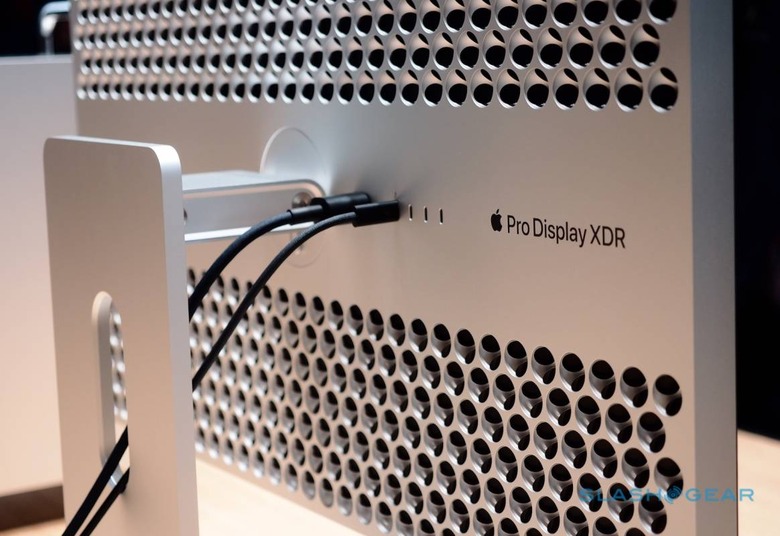 Do you need the Pro Display XDR? Probably very few do, which makes it a treat for any lucky desktop. Here's hoping that Apple figures out a way to distill some of its magic down to a smaller, more affordable version for the rest of us.