2019 Mac Pro modular system in detail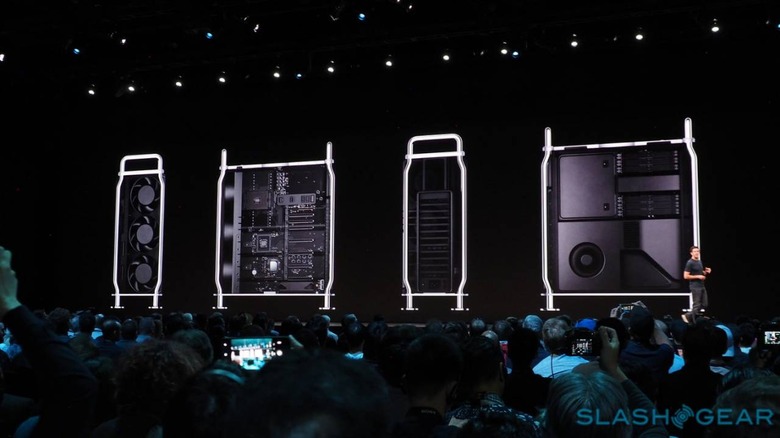 Apple's newly announced 2019 Mac Pro, the 'most powerful Mac' the company has launched thus far, brings a modular design fulfilling promises the company made in 2017 and 2018. Buyers get a tower-shaped machine resembling the classic Mac Pro systems, though Apple has made its latest model easier to open and upgrade than before.
The 2019 Mac Pro brings an Intel Xeon processor with up to 28 cores, 300 watts of power, and 8 internal PCIe slots: four double-wide slots and three single side slots. The new model also features 2933MHz ECC memory and 12 DIMM slots, up to 1.5TB of memory, and more. Apple stresses that it designed the new Mac Pro for 'maximum performance, expansion and configurability...'
Opening the system to access its internal bits is as simple as grasping a handle, which sits flush with the top edge, turning the handle, and then lifting the aluminum housing. Apple says users get 360-degree access to the full system, making it easier than ever to expand the system.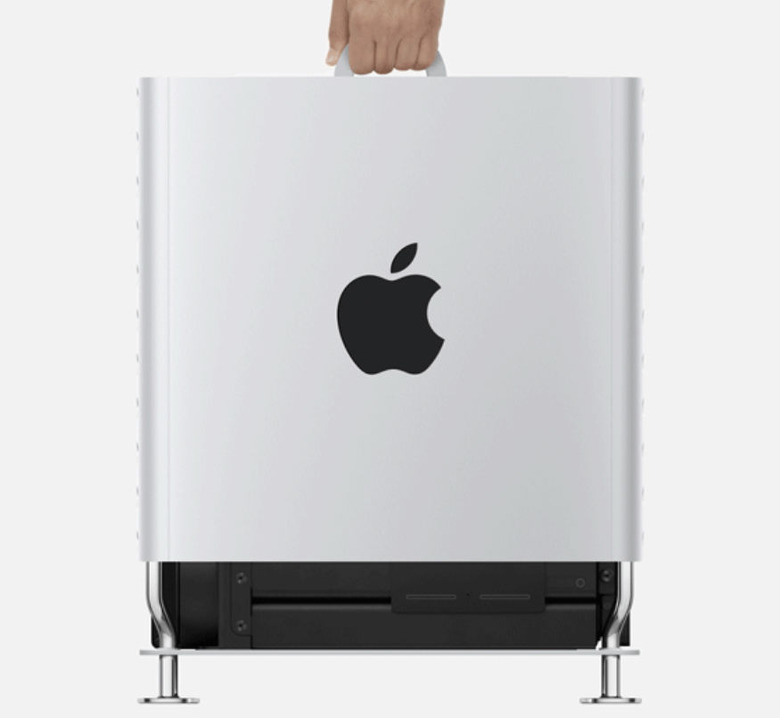 The system is uniquely capable of meeting the needs of graphics professionals, boasting up to 56 teraflops of graphics performance. The graphics options start with the Radeon Pro 580X, but there are also options for the Radeon Pro Vega II and Pro Vega II Duo.
The Apple MPX Module graphics expansion architecture brings more than 500W of power and Thunderbolt integration to the table. With two MPX Modules, Apple says the new Mac Pro can utilize two Vega II Duos to offer 128GB of video memory and 56 teraflops of graphics performance.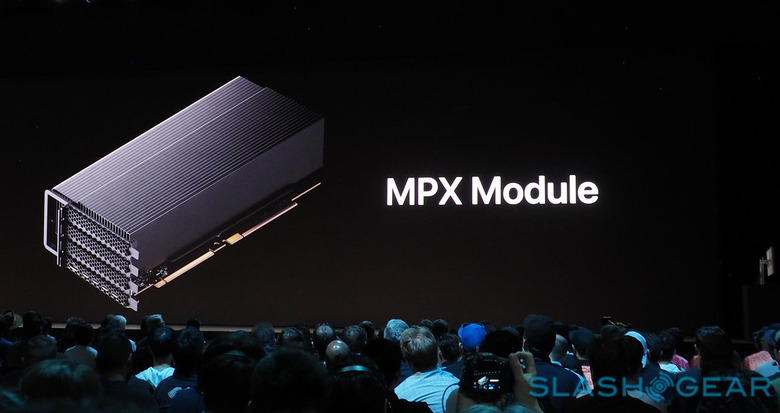 The company introduced what it calls a 'game-changing' accelerator card, the Apple Afterburner. With the new Mac Pro, video editors can use Afterburner to handle workflows with up to 8K ProRes RAW videos. Apple says its accelerator card enables the system to decode up to three 8K ProRes RAW video streams, or up to a dozen 4K ProRes RAW streams, in real-time.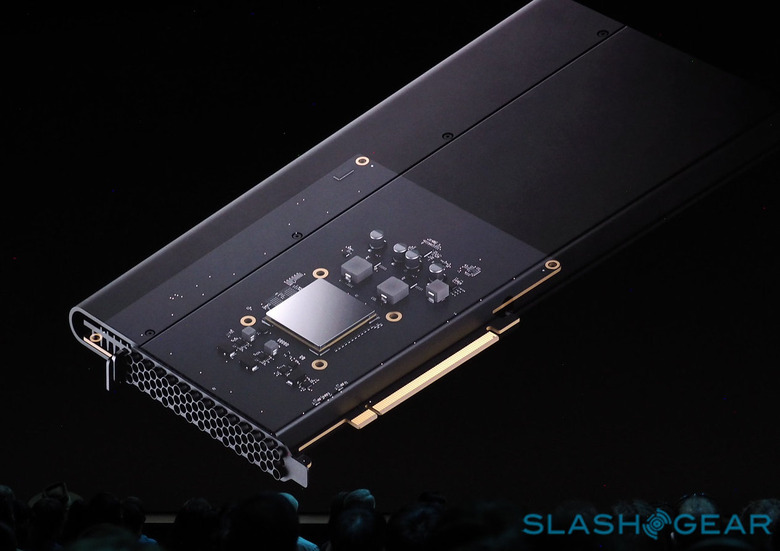 Key to the new system's appeal is the modular enclosure — there's a stainless steal space frame with the aforementioned aluminum lift-off housing. Airflow is made possible by the lattice pattern Apple used with its new model — the company promises quiet operation despite the vast power.
Customers will have access to an optimized version of the Mac Pro for rack mounting in machine rooms or edit bays, as well — Apple says this option will be available starting this fall.