At MWC 2019, a reminder that first isn't always best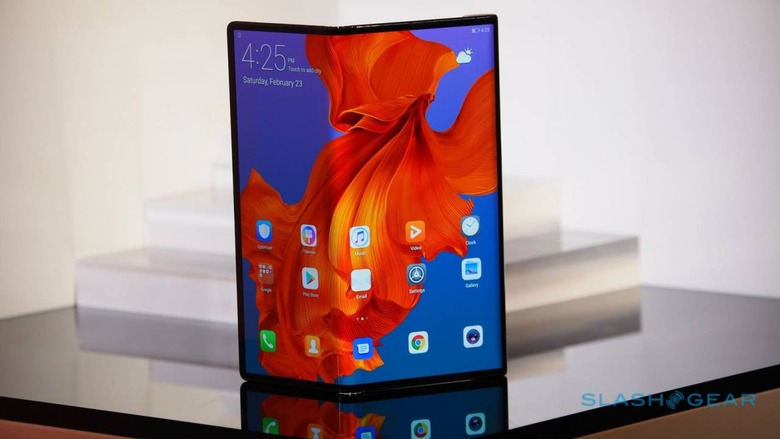 The future of mobile is here – or, at least, it's here in prototype form, or behind glass, or as promising roadmap with little to show for it today. Mobile World Congress 2019 isn't immune to trade show hype, and this year there's a double-whammy of 5G and foldable phones to stoke expectations.
If there's one thing to take away from the Barcelona blow-out, though, it's probably not that there should be a folding 5G phone-tablet in your pocket. Instead, it's that being "first" doesn't always mean you're the "best" and that, for consumers and companies alike, there are some pitfalls ahead if you get caught up in the hype.
Features are fine, but framing is everything
Samsung's Galaxy S10 wasn't, officially at least, announced at Mobile World Congress this year. Instead, Samsung got the jump on its rivals by announcing the new S10 family – consisting of the S10e, S10, S10+, and the S10 5G – the week beforehand. Still, the new Android flagship is the clear specter looming over handset announcements from every other company.
The S10 also illustrates how framing is vital when you announce new features. One of the talents of the new Galaxy that has been most talked about is Wireless PowerShare, the ability to turn the phone into a Qi wireless charger. Samsung may not have been first to offer it – indeed Huawei was, with the Mate 20 Pro, back in October last year – but it did position it better.
Huawei's approach to the feature was to use it as an altruistic tool to get your friends' phones up and running again when their batteries were running low. Samsung, though, pushed a more realistic use-case. Sure, the Galaxy S10 can be used to top up someone else's smartphone, but really it's being positioned as a way to keep your own wireless headphones and wearables – like the new Galaxy Buds and Galaxy Watch Active – charged.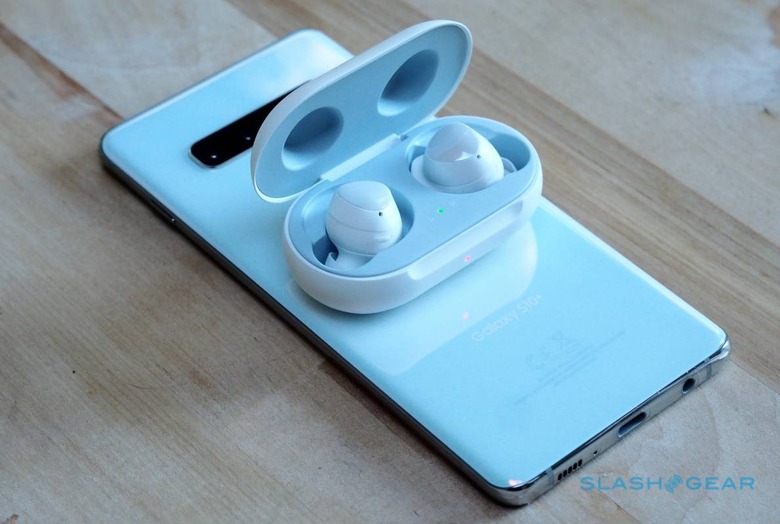 That instantly makes more sense – it's a feature you can envisage using yourself daily, rather than on the off chance a friend needs a top-up – and it reflects a more realistic hierarchy of devices. Your phone has a bigger battery than your headphones or your smartwatch, so they sip a little power from it but still leave you sufficient to get through the day. Same feature, but Samsung's framing is where it makes most sense.
Not every foldable phone folds equally
Huawei, though, has had its revenge. Jaws dropped last week, when Samsung kicked off Unpacked 2019, not with the Galaxy S10, but with the Galaxy Fold. The foldable smartphone looked like a prop straight out of a sci-fi TV show.
That glitter lasted less than a week, only for Huawei to steal the spotlight. The Huawei Mate X is even more striking than the Galaxy Fold, its folding mechanism reversed so that the flexible OLED wraps seductively around the body of the device. Whether open or closed, either way it looks like nothing else on the market.
In contrast, the Galaxy Fold has a little of the Nokia 9000 Communicator about it. If the Samsung was a TV star, the Huawei arrived in Barcelona with movie CGI budget looks. The fact that neither company is especially keen on letting anybody touch their prototypes gets pushed aside when the Mate X looks this good.
5G isn't here yet, no matter what they say
You'd think, after a couple of years of being told that 5G is the Next Big Thing in mobile, the hype would've reached its peak by now. Clearly, nobody told the companies at Mobile World Congress that. The 5G roadshow is going full speed ahead in Barcelona – even if it's carrying few paying customers.
Every phone-maker worth making note of – or which would like to be – has a 5G strategy, if not a device to announce. Near-ubiquitous is Qualcomm's Snapdragon X50 5G modem, announced getting on for three years ago now, but only just showing up in devices set to launch this year. That's all well and good, but what was planned for back in 2016 hasn't quite panned out.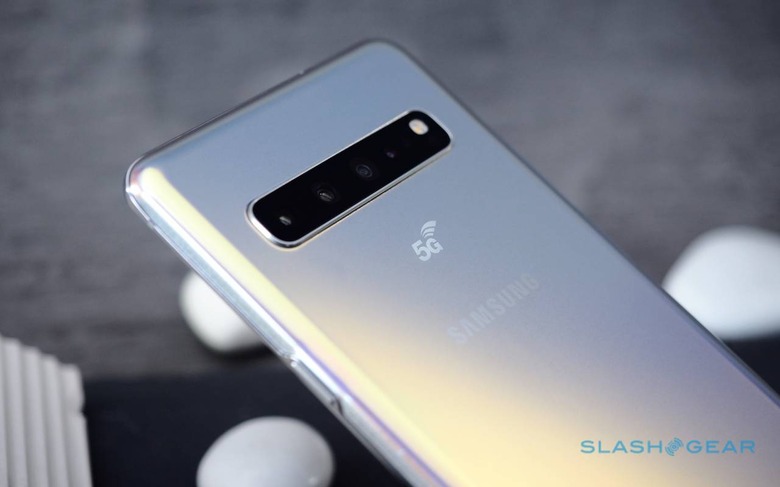 If you're hoping to use T-Mobile's 5G network, then the fact that the X50 doesn't support FDD means the coverage you'll get from phones like the Galaxy S10 5G will be frustratingly limited. X50-based devices will fare better on Verizon and AT&T, but even then the hype far outweighs the number of cities where 5G will be available any time soon.
Rubbing salt in the cellular wound is the fact that we already know what's just around the corner when it comes to 5G connectivity. Qualcomm already announced the X50's successor, and the Snapdragon X55 5G modem rights its predecessor's wrongs by adding things like FDD and standalone support. When you consider the first X55 devices are expected by the end of the year – mere months after X50 hardware drops – there's a solid argument for avoiding the first round of 5G altogether.
The early-adopter tax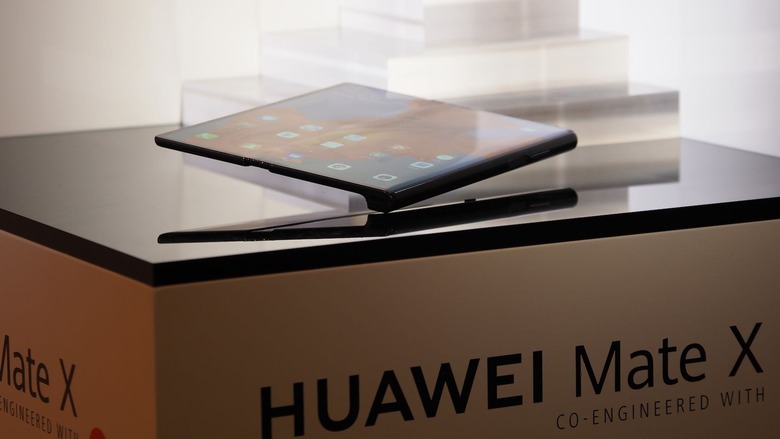 Riding the bleeding-edge of tech seldom goes smoothly, whether you're a consumer, a device-maker, or a carrier. That's always been the case, but MWC 2019 seems to have taken it upon itself to hammer that reality home all the more conclusively. Some years, the tech is simply poised at a tipping point more precariously: you could certainly say that about both 5G and foldable phones.
The hype may be real. Just try to remember that the experience often isn't.