The Samsung Galaxy Buds aren't the company's first ride on the wireless earbud rodeo, and it shows. Successor to the Gear IconX earbuds last year, the new set is easier to carry, to charge, and to use. In fact, as an avid AirPod fan, there's a whole lot here that Samsung got right which Apple could learn from.
Samsung gets plenty of criticism for allegedly copying Apple's features, but this time around the reverse should be true. There are a few key areas that the Samsung Galaxy Buds get right, which I'm really hoping Apple's AirPods 2 will, ahem, take inspiration from.
Wireless charging changes everything
Samsung's Galaxy Buds charging case is smaller than the old Gear IconX charging case – by around 30-percent, the company claims. That's despite it actually managing to squeeze in wireless charging support. Even after a short time with the Galaxy Buds, I can honestly say it's a game-changer.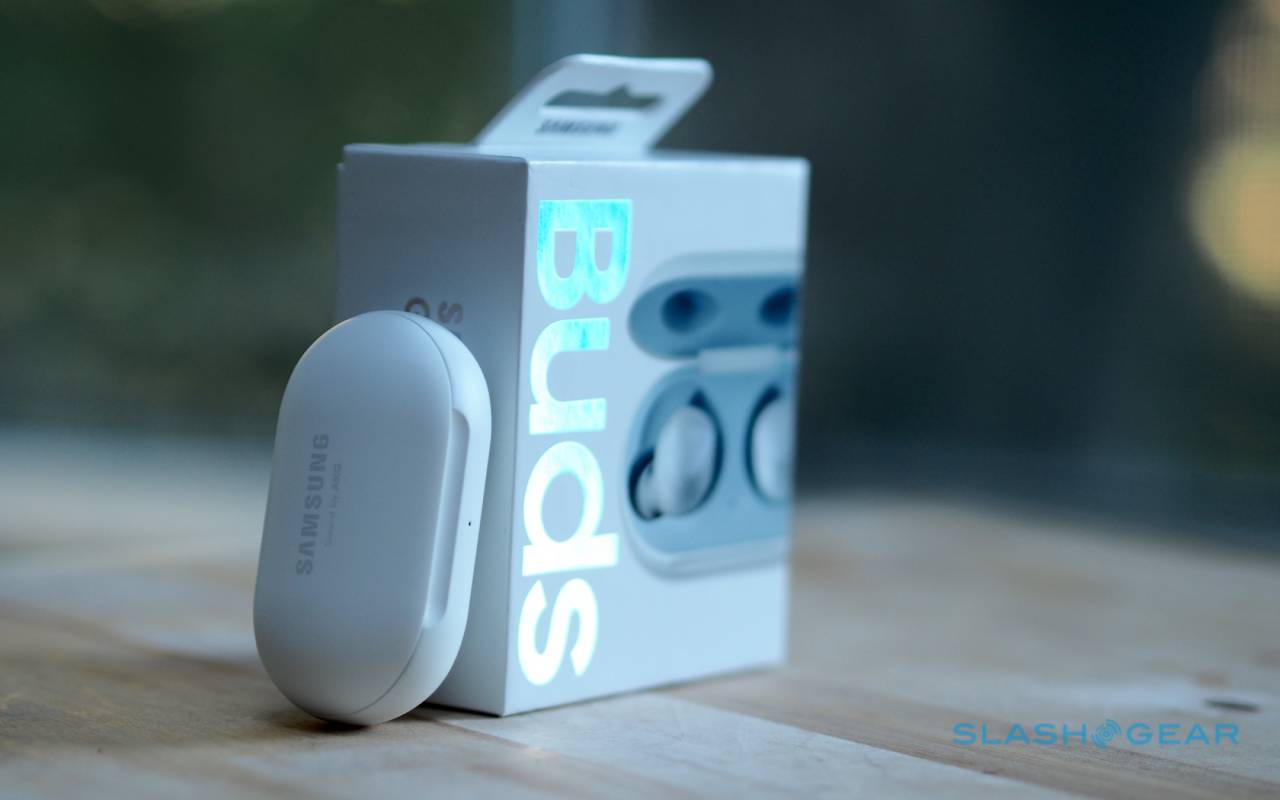 Keeping everything charged up is one of 21st Century life's never-ending quests. Gadgets like wireless headphones inevitably take a backseat to your primary devices: your smartphone, your laptop, maybe your tablet. Anything manufacturers can do to make that process less annoying has to be A Good Thing.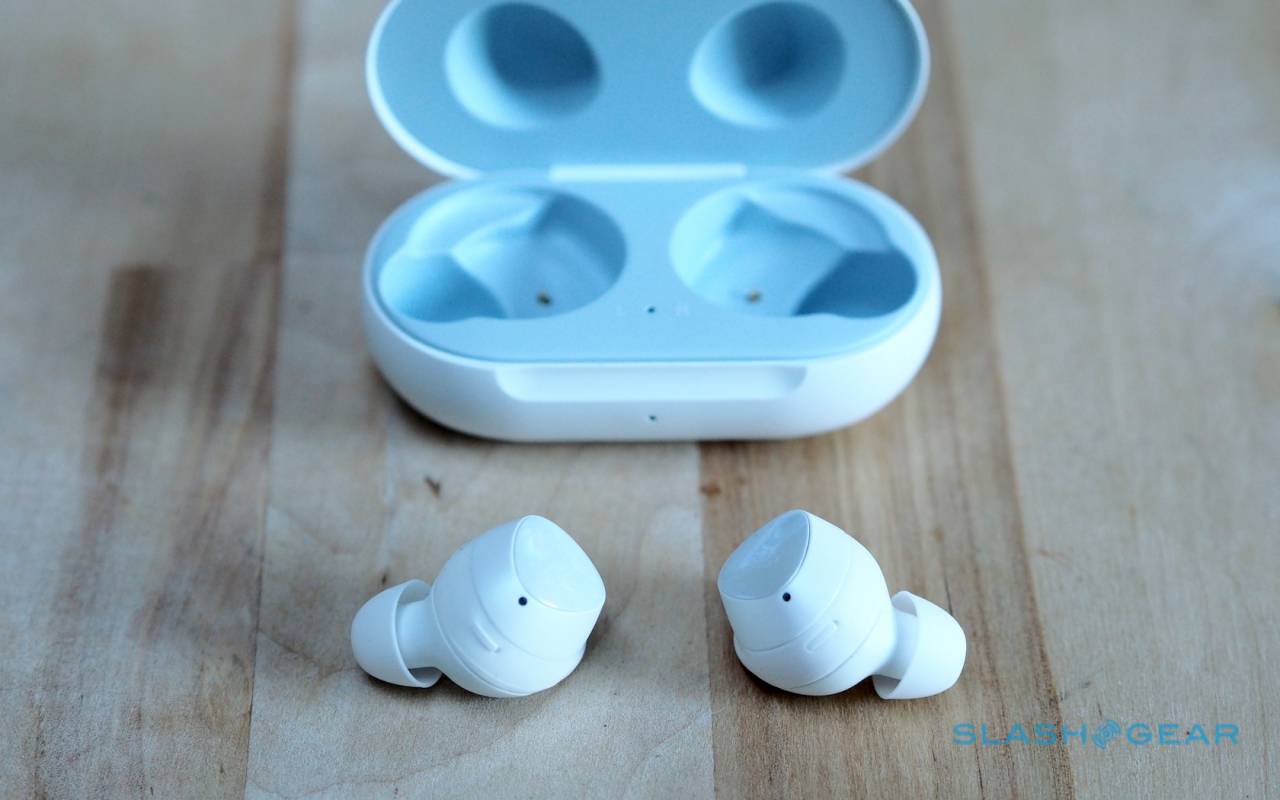 In my case, remembering to keep my AirPods charged is a perpetual annoyance. If my phone is gasping for battery, I'll make it a priority to find the charging cable. My wireless earbuds needing a top-up, though, I'll often put off until "later": inevitably it's only at the point I actually need them that I realize I never got to that part of my mental to-do list. Dropping the little Galaxy Buds case onto the nearest Qi pad is so much easier, charging them doesn't end up on my rarely-completed task list.
The Galaxy Buds' USB-C is a no-brainer
If you want to go old-school when charging the Galaxy Buds, Samsung has unsurprisingly used a USB-C port. That means you only need a single charging cable in your bag to deal with both the Galaxy S10 – or, indeed, any of Samsung's phones from the past few years – and the wireless earbuds. It's a port I wish Apple would make better use of.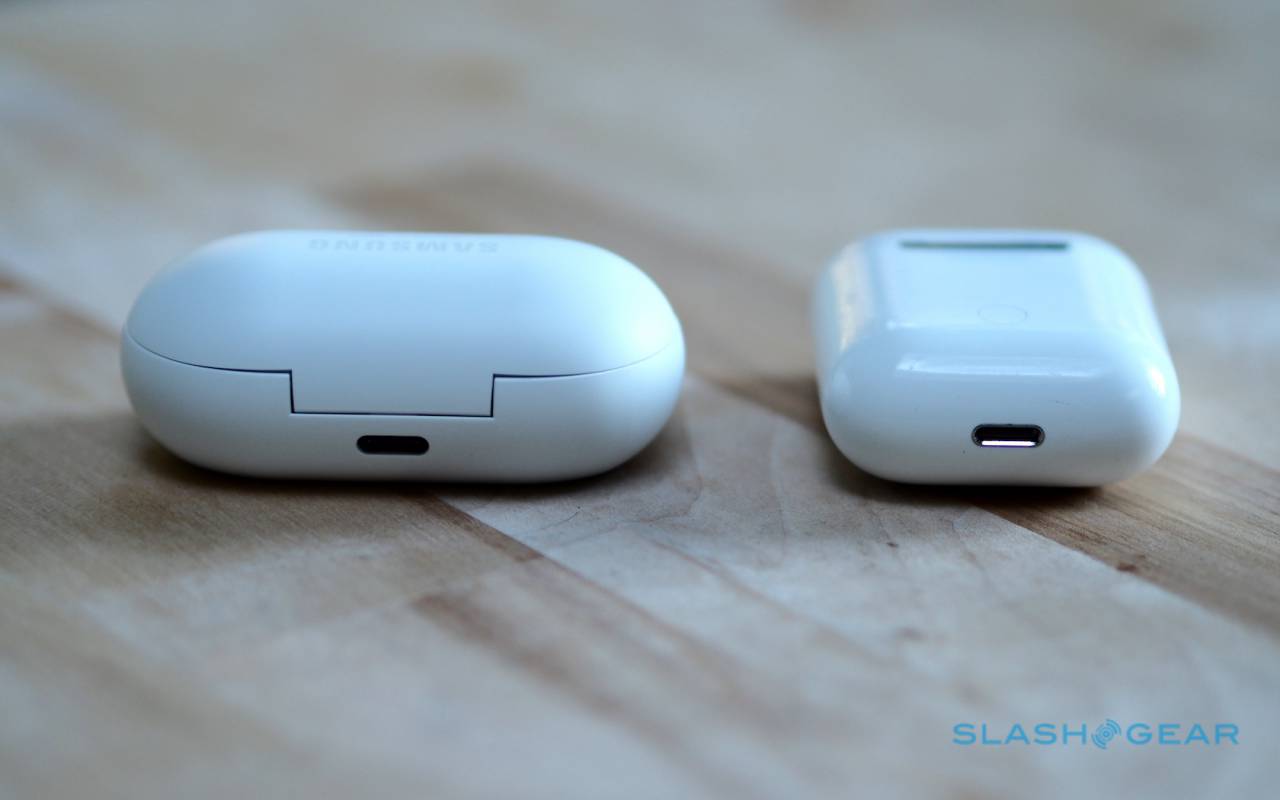 Instead, the AirPods get Lightning. I can understand why: the iPhone uses Lightning too, and so you can use the same charger for both. Still, with Apple's wholehearted – some might say over-enthusiastic – embrace of USB Type-C on the MacBook range, it only highlights how much sense it would make to do the same on its iOS devices.
The S10's Wireless PowerShare makes a lot of sense
Samsung isn't the first to offer the ability to turn your smartphone into a wireless charging power supply for other devices, but it did get the framing just right. Where reverse wireless charging on Huawei's Mate 20 Pro was pitched as the perfect altruistic option for when your friends' phones are running low, Samsung focused on what really matters. Namely, making life easier for ourselves.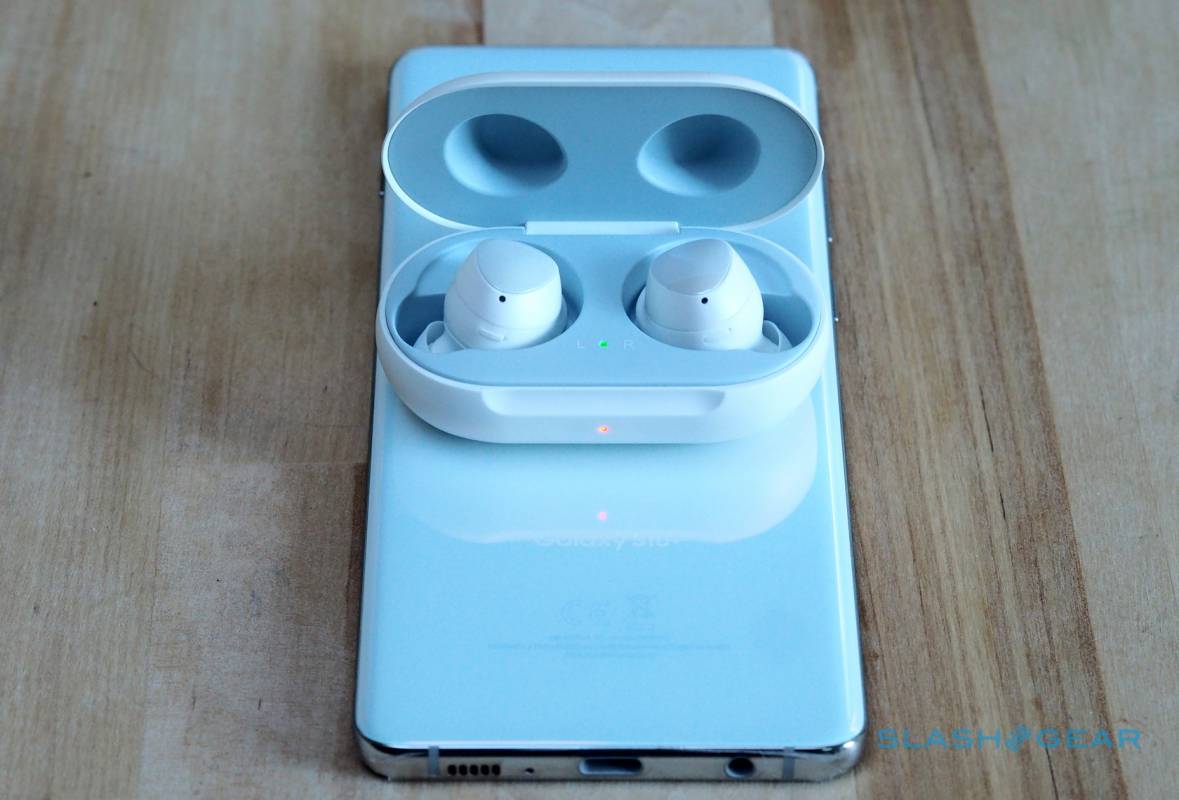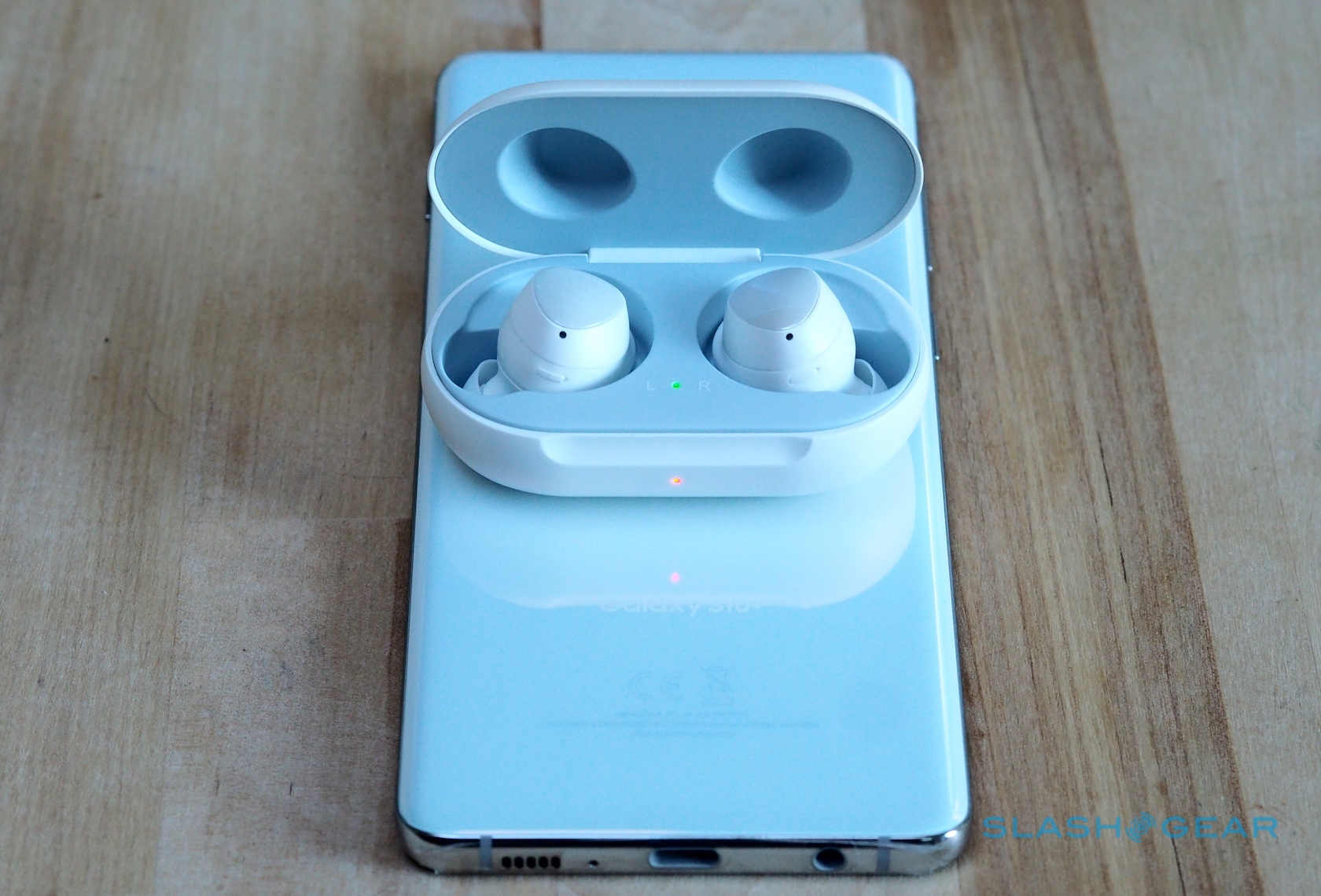 MORE Our HUGE Galaxy S10 hands-on
Topping up one phone from another still seems a little weird, even if the Galaxy S10 won't allow you to go under 30-percent while sharing. Charging up accessories, however, like the new Galaxy Buds, makes so much more sense. After all, their smaller battery means a relatively low impact on how much charge your S10 has left over, and it takes less time for a full charge to take place.
As someone who travels a fair amount, and who is often frustrated to find a single spare outlet near the hotel room nightstand, the idea of plugging in my Galaxy S10 and then resting the Galaxy Buds (or a Qi-compatible smartwatch, like the Galaxy Watch Active) on top to make sure they're charged too is fantastic. Apple was low to embrace Qi, but I really hope the next iPhone has reverse wireless charging so that owners will be able to do the same with the next-generation AirPods as well.
Better fit options make Galaxy Buds more ear-friendly
I have pretty weird ears. It's something I've come to realize after years of reviewing – or trying to review – headphones and earbuds, and discovering that few sit comfortably in my ear canals. Even if they're not causing discomfort, it's often a short countdown until they simply drop out.
I've had reasonable luck with AirPods, more so than any other Apple headphones in the past, mainly because the absence of a wire dragging them down means they can just about stay perched in each ear. That's fine for walking, but I couldn't expect to jog on a treadmill (or through an airport terminal) and have them both stick in place. Having spoken to others about it, I don't think I'm alone in my ear issues.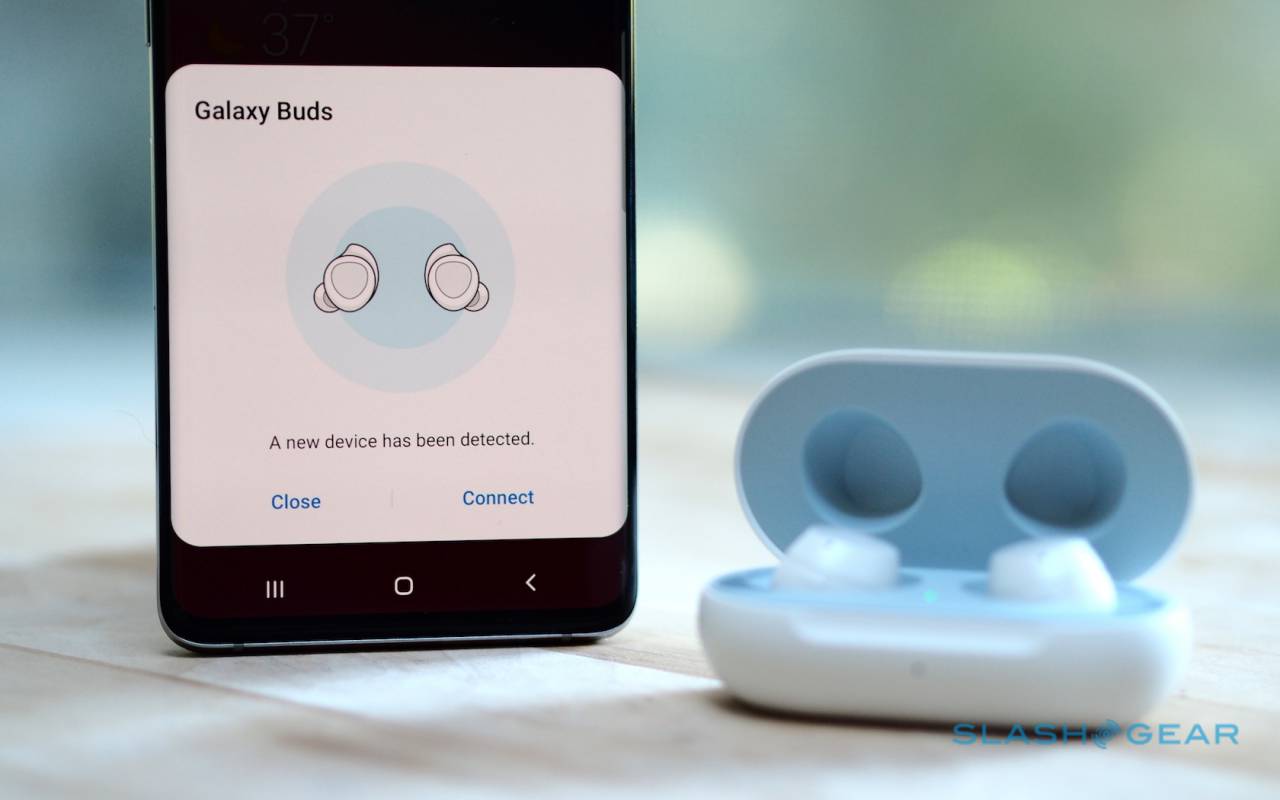 The Galaxy Buds aren't perfect either, but Samsung does at least go a lot further than Apple when it comes to getting the fit right. In the box you get three sets of earbud tips and three sets of wingtips, which offers plenty of scope for trying out the best fit to get them to stay in place.
Wrap-up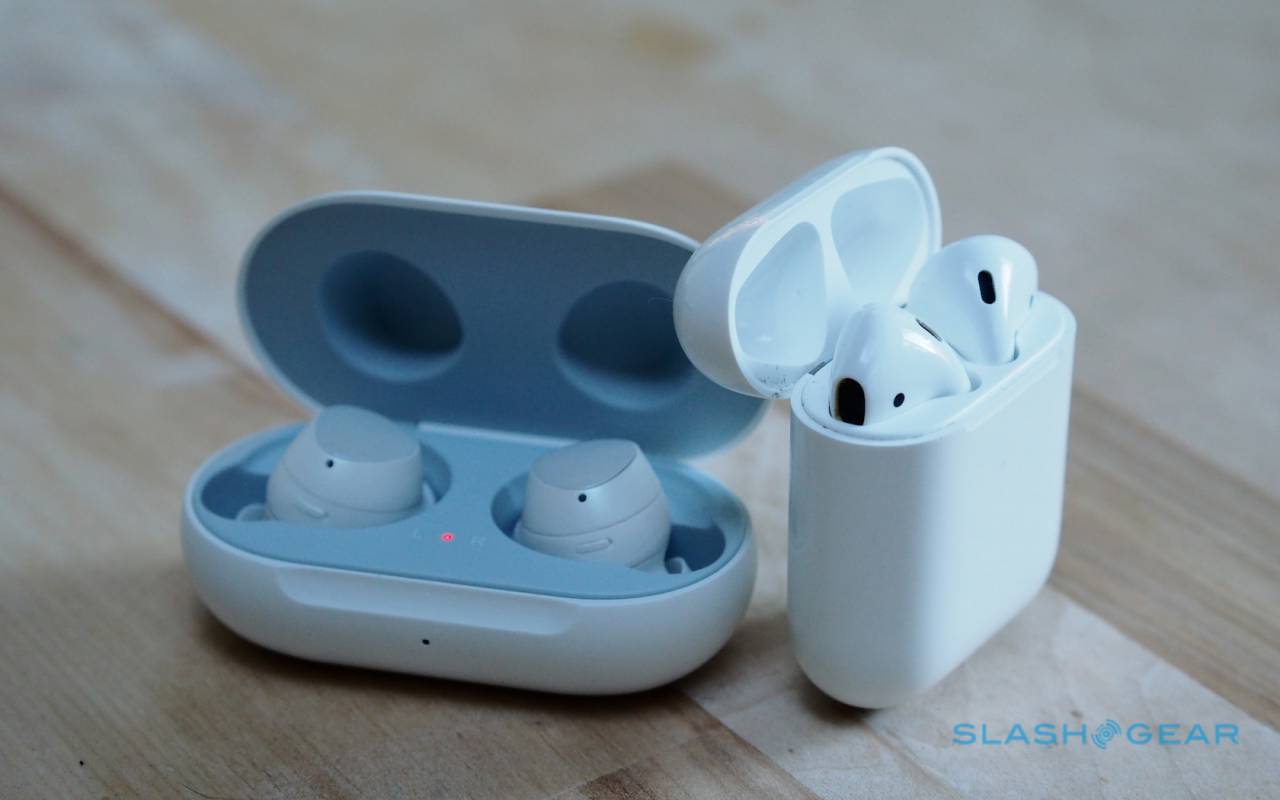 In some ways – the easy wireless pairing process most notably – the Galaxy Buds experience has clearly learned from what make AirPods so great. All the same, there are several areas where Samsung has edged ahead of Apple's earbuds, and where I'm hoping the next-generation set of AirPods 2 will close the gap. If you're a Galaxy S10 buyer, picking up a set of Galaxy Buds at the same time is a no-brainer: indeed, if you pre-order the phone, you get the earbuds free.
We'll have a full Samsung Galaxy Buds review – and a Galaxy S10+ review too – very soon.