Galaxy Fold release date, price, details: $2k high-end foldable phone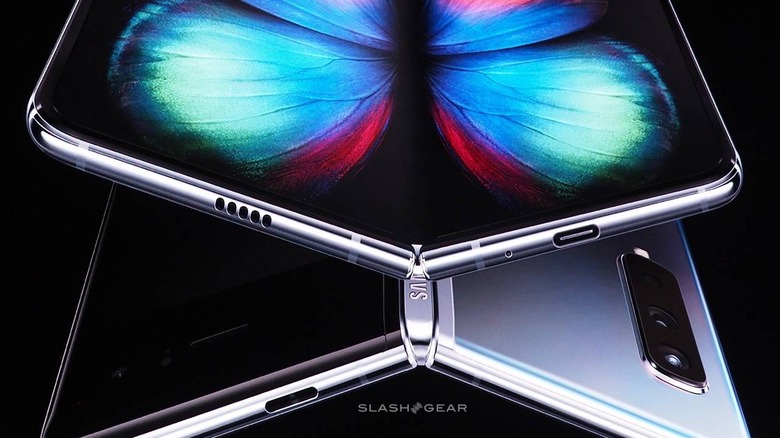 It's time to take a look at a far more finalized Galaxy Fold, the first foldable display-toting smartphone from Samsung. The company revealed the device (with its name for the first time) right up at the start of the event this week – the event primarily made for the Samsung Galaxy S10. Better to get this device out of the way first than to mix it up with the Galaxy S10 and its many editions, right?
The Galaxy Fold has a foldable "Infinity Flex" display on its inside, 7.3-inches large. The exterior of the phone has a 4.6-inch display on the front, like the front of a book). When the device is opened, it folds completely flat, and for all intents and purposes looks like a standard flat tablet.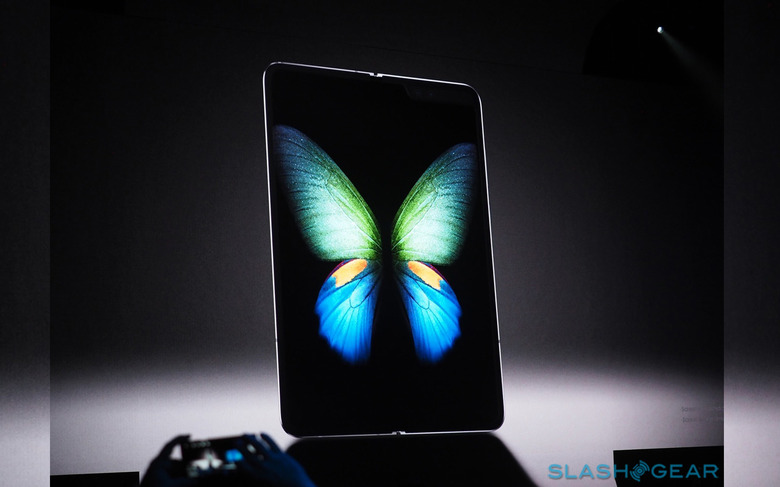 "Our phones are still fundamentally limited by the size of our devices — until now," said Justin Denison, SVP of product marketing for Samsung Mobile.
This device uses USB-C, has a total of six cameras, and will be coming in a set of four colors. Those colors are Cosmos Black, Space Silver, Martian Green, and Astro Blue. Each color has its own unique book binding – you can choose your own, if you do so please.
Inside is a new 7nm processor and 12GB of RAM, and Universal Flash Storage 3.0 (eUFS) (512GB of it). Batteries are placed in both sides of the phone – two in each side, actually.
Display Specs:
• Main display: 7.3" QXGA+ Dynamic AMOLED (4.2:3)
• Cover display: 4.6" HD+ Super AMOLED (21:9)
* Screen measured diagonally as a full rectangle without accounting for the rounded corners
Camera Specs:
• Cover camera : 10MP Selfie Camera, F2.2
• Rear triple camera :
- 16MP Ultra Wide Camera, F2.2
- 12MP Wide-angle Camera, Dual Pixel AF, OIS, F1.5/F2.4
- 12MP Telephoto Camera, PDAF, OIS, F2.4, 2X optical zoom
• Front dual camera :
- 10MP Selfie Camera, F2.2
- 8MP RGB Depth Camera, F1.9
Processor, RAM, specs:
• Samsung Exynos 7nm 64-bit Octa-core processor
• 12GB RAM(LPDDR4x)
• Internal Storage 512GB (UFS3.0)
• No microSD card slot
Battery Specs:
• 4,380mAh
• Fast Charging compatible on wired and wireless
• Wired charging compatible with QC2.0 and AFC
• Wireless charging compatible with WPC and PMA
"We're giving you a device that doesn't just define a new category; it defies category," said Denison. The company made clear that this was a luxury device from the start – not for everyone.
That's reflected in the price: approximately $2000 right out the gate. Samsung says $1,980 is depending on your region – but it'll include either the LTE and/or the 5G version. The release of the LTE version will come on April 26th, 2019. Stick around as we get more details and get our hands on the device itself – as soon as possible!