MWC 2018 Highlights: the mid-range devices win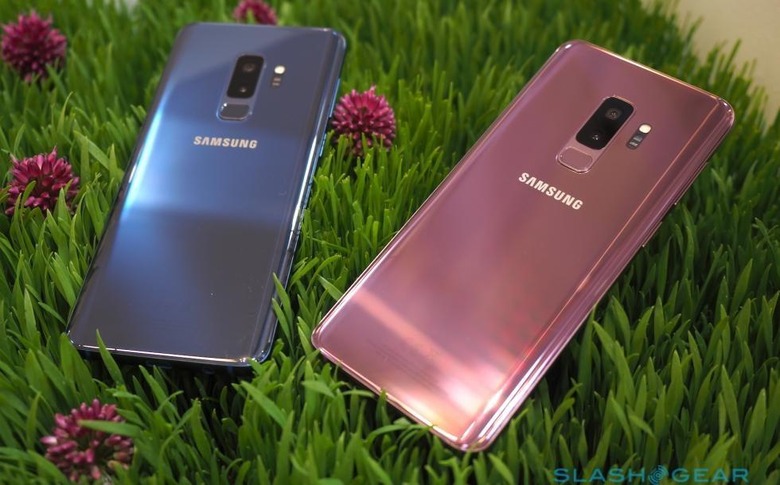 MWC 2018 practically ended on its first day or two, with most of the announcements dumped then and there. There were some late surprises but we pretty much got a feel of the event right from the start. It was almost low-key, somber, and serious, with a few spikes here and there with interesting, if not sensational news. That doesn't mean, however, that MWC this year was pretty dead. In fact, the biggest winners, at least by the numbers, seem to be the underdogs. Here are just some of the highlights of MWC 2018, especially for the smartphone market.
The Heavyweights
MWC 2018 wouldn't be MWC 2018 without mentioning Samsung. After skipping for a year or so, the Korean tech giant returned to MWC and practically hogged the spotlight at the start of the show. The
almost reflects the general MWC atmosphere: not sensational but refining what already works. Samsung Mobile's head DJ Koh says the company will no longer rushing to be first, but it will still be rushing the Galaxy S9 out the market in two weeks.
Unlike LG and Huawei,
its own early 2018 bets just a day after Samsung. And with good reason: it had changed its formula at long last. Well, part of it, at least. It ditched the blocky design, embraced 18:9 screens, and, most importantly, put a fingerprint scanner on the back. It remains to be seen how well it will sit with the market but at least people are now talking about Sony's design rather than ignoring it as ancient news.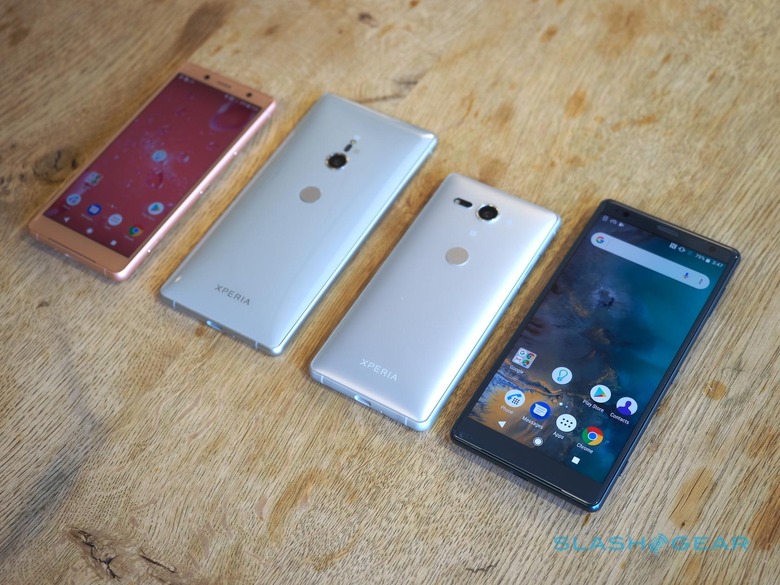 LG didn't exactly miss out on MWC 2018 completely. In addition to the midrange K8 and K10 phones it already pre-announced days before the event, it also formally unveiled the
. This mouthful of a phone is practically the V30 but with a few smarts added. LG doesn't seem to be too worried that it will be competing with more modern phones because there aren't that many yet anyway.
ASUS bit its time before showing its hand and when it did, boy was they full. ASUS is notorious for its confusing naming practices and this year is no different. There's the
and the new ZenFone Max family. And then there's the notch, which ASUS is proud to say is a lot smaller than the iPhone X's.
The Upstarts
While there may have been a scarcity of high-end phones, there was definitely an over-abundance of those that go below the premium line. And these aren't your run of the mill cheap phones either. OK, some of them might look like that based on specs, but they're definitely carrying something different.
Nokia actually had four new phones to show off. Or three since the New Nokia 6 launched in China already. The
may be the high-end star, but the
is just as interesting for being HMD Global's first Android Go phone, one of the first batch of phones for the "next billion" or so.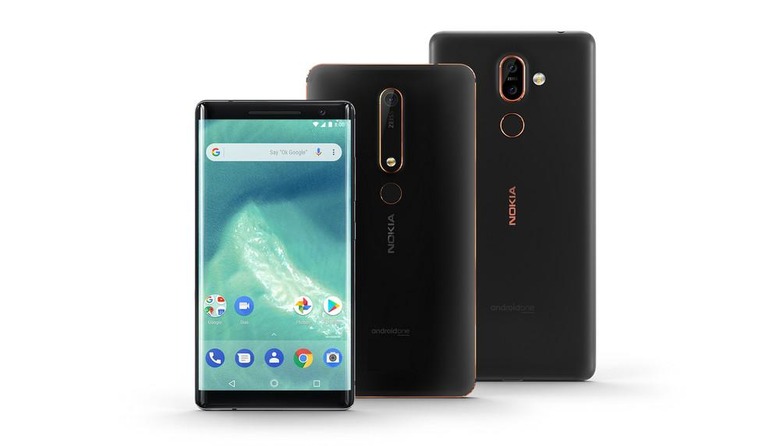 Alcatel wasn't that far behind in terms of numbers. As promised at CES, it
its revamped 5, 3, and 1 series phones. And all of them had 18:9 screens, bringing what is commonly regarded as a premium design to the mid-range. Then there's the Alcatel 1X, which is Alcatel's own Android Go contender.
ZTE didn't make a lot of noise this year but one otherwise unassuming phone caught our attention. Yes, the
is yet another Android Go phone but, unlike the Nokia 1 or the Alcatel 1X, this one's actually coming to the US.
MWC isn't just about phones though but the majority of the headlines did seem to be about new Android phones. So when Huawei announces the new
tablets, there's reason to be curious. Especially when these tablets come with support for a pressure sensitive stylus and a pogo-connected keyboard. In other words, Huawei's take, though belated, on the Apple iPad Pro.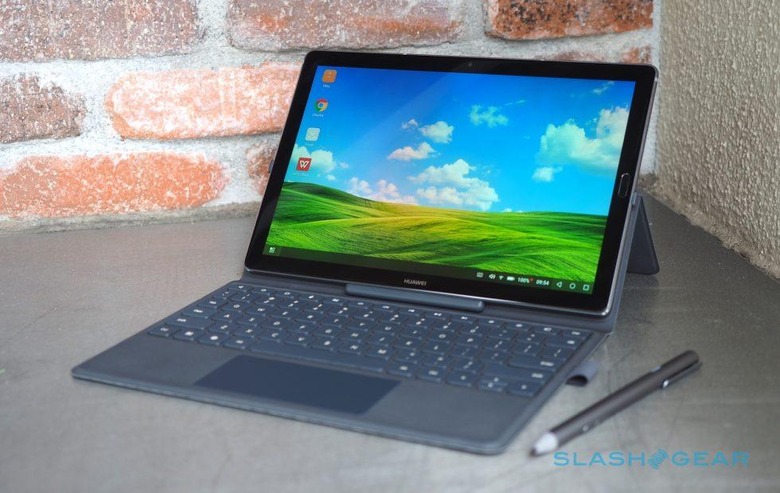 Android for the masses
If there's a recurring theme among the majority of new Android phones announced at MWC 2018, it would be Android Go and Android One. Google, who usually sits out MWC, this year made a big splash at how Android Go and One are being embraced by its hardware partners.
Google formally calls its "Android Oreo (Go Edition)" to emphasize that it's simply a special configuration of exactly the same Android Oreo on more expensive phones. Except it's set up to be kind to phones with less muscle. While great in theory, it remains to be seen how well these phones will actually perform in the wild.
A bit more confusing is Android One's purpose. It has shifted and changed since the first Android One phones. Today, it has basically taken on the role of the Google Play Edition, bringing a pristine, Nexus-like Android experience to OEM made phones. Interestingly, Nokia has just committed all its future phones to running Android One. Which isn't much of a visible change but could improve the speed of updates dramatically.
Viva la Vivo!
Vivo didn't bring a new commercial phone to MWC 2018. What it brought was a vision. And that vision involved absolutely on bezels at all. OK, there are some, but very tiny. The
shows the extremes of what the bezel-less trend will come to, having no place for anything in front of the phone except the display. It will, however, probably be remembered most for its somewhat ridiculous slide out front-facing camera.
MIA (this year)
What made MWC 2018 rather low-key isn't much what was announced what wasn't. Or rather, who wasn't there. LG and Huawei already made it known they weren't going to make any big splashes but still tried to make a few drops. Lenovo was there with some Windows laptops and convertibles and drop hints about at Motorola Razr comeback. HTC wasn't there but still managed to drum up some drama from afar when it merged mobile and VR businesses and laid off the rest. Conspicuously missing, however, was Acer.
Just like at CES, VR and AR weren't the hot stuff they were a year or two ago. Google did launch ARCore as stable, but its fruits won't be felt until months later, probably at I/O 2018. We also didn't hear much, almost literally, about our favorite AI-assistant, though they already had their time in the limelight at CES.
Wrap-up
Some might remark how both CES and now MWC have had less fanfare this year than in the past. That may be a sign of diminishing fervor. But it could also be a sign of a maturing market that's no longer obsessed with extravagant products and sensational presentations. It may be a sign of a shift of attention from high-end premium phones to the next billion phone users. And it might be a change of mindset, like what Samsung's DJ Koh is saying, from a "world's first" to offering relevant and valuable experiences instead.