Huawei MediaPad M5 gives iPad Pro some competition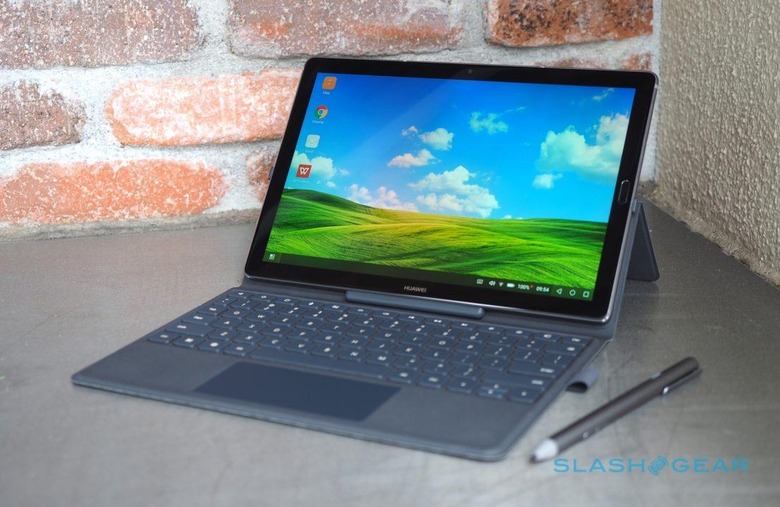 Huawei has brought a pair of Android tablets to Mobile World Congress, the new MediaPad M5 in 8.4-inch and 10.8-inch sizes, as it pushes back against the iPad Pro. While tablet sales in general may be struggling, Huawei insists that they're still a big growth area: indeed, it claims to have seen double-digit growth in the category over the last three years.
The new MediaPad M5 duo, therefore, will aim to capitalize on the main audiences involved in that growth: those interested in media consumption, and those wanting to replace their laptop and do content creation. Both the 10.8- and the 8.4-inch models have 2560 x 1600 ClariVu IPS displays, and each use Huawei's own Kirin 960 processor.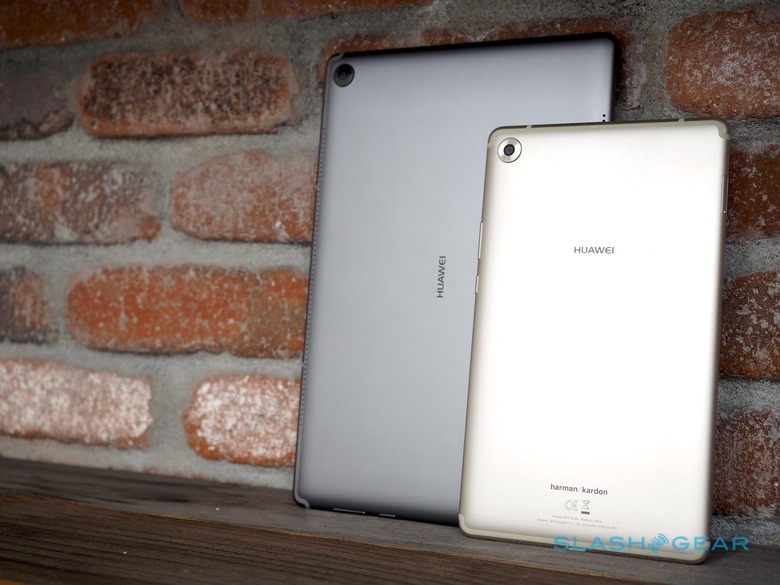 They borrow styling and technology from the company's smartphone division, too, with a metal chassis combined with 2.5D curved glass. The U-shaped antennas are also lifted directly from Huawei's recent handsets. Indeed, the MediaPad M5 will be offered in cellular-connected versions, too, with global WWAN band support.
There's more to distinguish the pair than just screen size, mind. The MediaPad M5 8.4 has a pair of Harmon Kardon speakers, while the MediaPad M5 10.8 doubles that up with four speakers. The latter also has pogo-pins on the back, allowing it to be docked with Huawei's keyboard case. That folio has a full-sized keyboard and turns the tablet into a notebook replacement, at least in theory.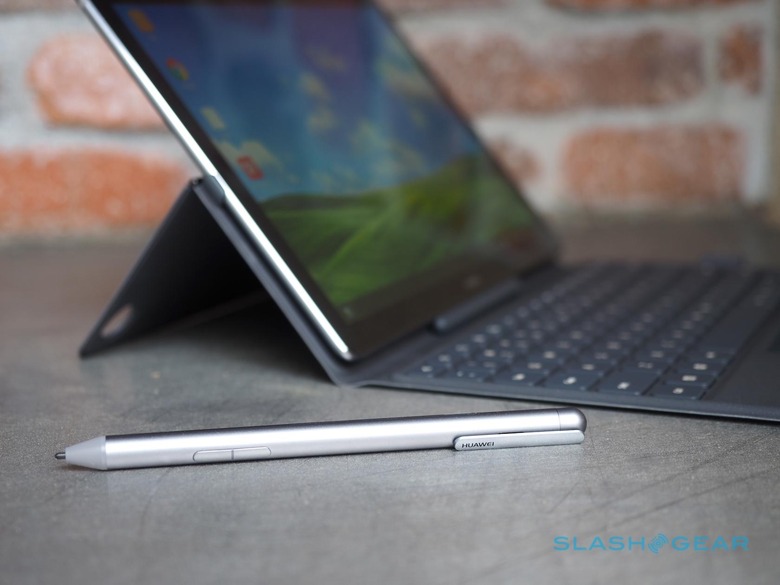 Dock it, and the familiar Android UI switches to Huawei's more Windows-like interface. It's courtesy of EMUI 8.0, and promises Office-style apps for those wanting to handle documents and more. The 10.8-inch model also comes with Huawei's M-Pen, too, with 4,096 levels of pressure sensitivity. It has 50 days of battery life, and recharges via USB Type-C in about an hour.
The same charger is used for the tablets themselves. Huawei says that the MediaPad M5 8.4 should last for up to 11 hours of 1080p video playback, and recharge fully in under two hours. The MediaPad M5 10.8, meanwhile, will run for up to 10 hours of 1080p playback, and charge fully in under three hours.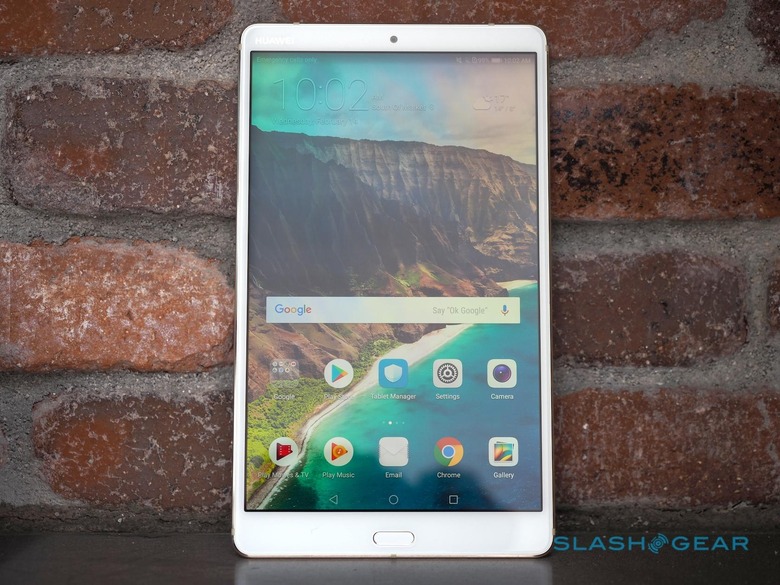 Update: Huawei says that the MediaPad M5 will arrive in stores in the spring of 2018. Prices will kick off from 349 EUR ($430) for the 8.4-inch model, and from 399 EUR ($492) for the 10.8-inch model. Huawei will off a MediaPad M5 Pro 10.8 package, which will include both the tablet and the keyboard case. That'll be priced from 499 EUR ($615). Final US pricing is yet to be confirmed.