Nokia 1 detailed for super cute Android GO release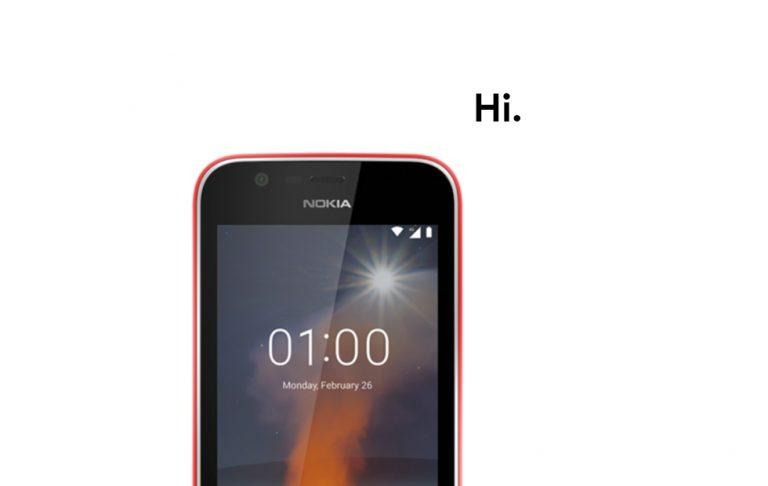 With Nokia 1, the company's brought back some features that worked well with Windows Phone devices of yore. Here, though, they're rolling with Android. The Nokia 1 brings a "familiar design" to the present in what Nokia describes as "our most affordable package yet." This is an Android GO device, which means it's a low-end device, but its still slick.
The display on this machine is small and extremely low res. It's 4.5-inches large diagonally and FWVGA – that's Full Wide Video Graphics Array, and probably not a resolution you've read about for some years. It's an absolutely shocking 854x480 pixels. Probably the most popular smartphone in the history of the world with this resolution was the original Motorola Droid. We're going back in time with display res – but we're going back in time with cost, too.
This device works with a MediaTek MT6737M quad-core 1.1GHz and it has 1GB of LPDDR3 RAM. This device has 8GB internal storage and a microSD card slot that's able to carry 128GB more. The Nokia 1 has a removable 2150mAh battery and Nokia Xpress-on covers – and it has a potential collection of snap-on accessories, too.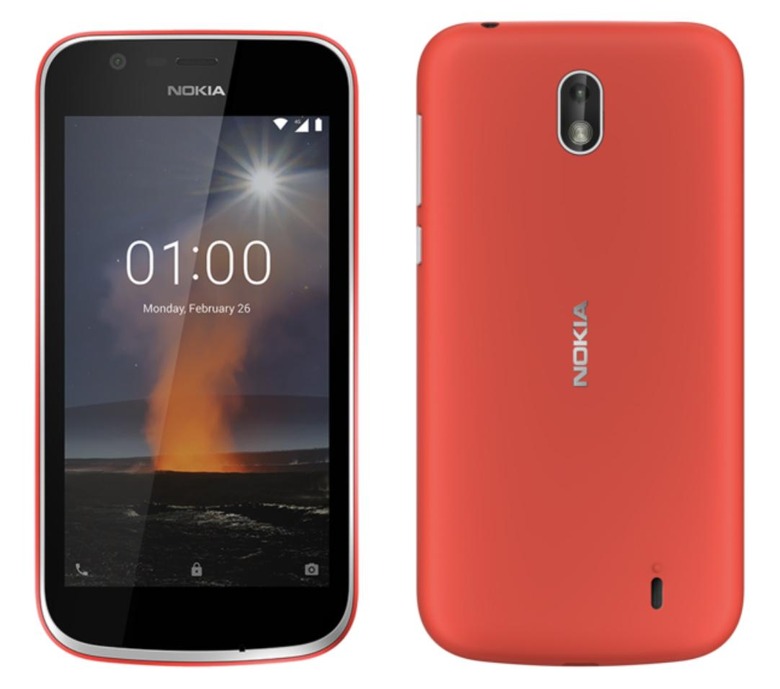 This device has a 5-megapixel camera at its back with LED flash. The front-facing camera on this smartphone is 2-megapixels strong. They probably aren't the best cameras in the world. But they'll do just fine.
This smartphone will be released in several regions in several colors – Warm Red and Dark Blue. EMEA, APAC, LATAM, and Australia. In both single-sim and dual-SIM editions. All versions of this device come with a headset, a microUSB charger, a charging/data cable, and a bunch of guides and such. We'll get to know this device a whole lot better once we get our hands on it. For now, it looks pretty super neat – let's hope it works as nice at it appears!