ZTE Tempo Go is an Android Go for the US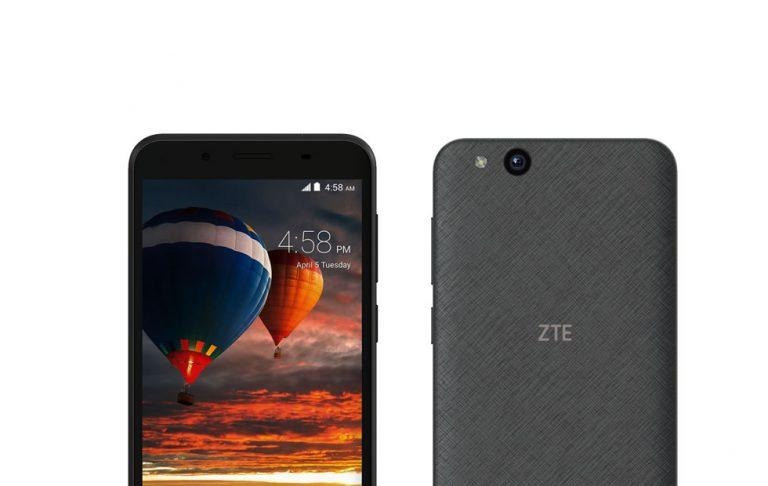 Google has unleashed the scouting party for Android Go upon the world and we've heard from the likes of Nokia, Alcatel, and India's General Mobile. Availability of the Android Go phones from those, however, are targeted mostly at emerging markets. But who's to say that those in the US don't want an extremely affordable but still usable Android phone? ZTE definitely thinks so and it is making the ZTE Tempo Go, one of if not the first Android Go phone for the US market, available exactly for that purpose.
There is, perhaps, a presumption that all smartphone users in the US are very tech savvy, well to do, and crave the latest and greatest. Of course, no one size fits all when it comes to smartphones. Some really just want a basic communication device that happens to also bring the Internet into their pockets.
That's precisely what Android Go was made for, a special configuration, not version, of Android designed to work well on very low-end phones. Google mostly defines that as phones with 1 GB of RAM or less and not so much processing power. All while still offering the staples of modern Android experience, even including Google Assistant, while not locking such devices down on ancient Android versions. Android Go is based on Android 8.1 Oreo, more up-to-date than even some more expensive flagships.
And that's exactly what the ZTE Tempo Go brings to the table. It runs on a 1.1 GHz quad-core Qualcomm Snapdragon 210, which already sets it apart from the other MediaTek-based Android Go phones, and has 1 GB of RAM and only 8 GB of storage. The 5.0-inch screen has a resolution of 854x480 FWVGA. The cameras are going to be the most disappointing parts of the phone, with a 5 megapixel shooter on the back and a measly 2 megapixels on the front.
It won't disappoint in price, however. ZTE USA will be selling the ZTE Tempo Go for only $79.99. Exact availability hasn't been announced yet.