Microsoft Surface tablet event wrap-up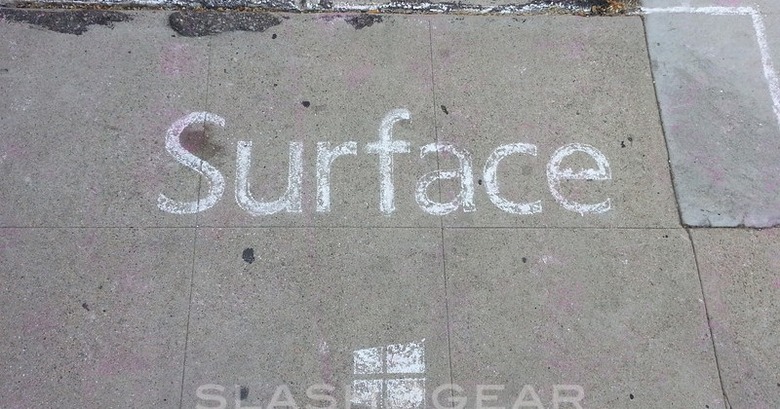 This week we made our way down to Los Angeles to check out Microsoft's big Surface tablet reveal, this their big move into the tablet space before Windows 8 and Windows RT have been formally introduced with 3rd party manufacturers. The likes of Acer, Lenovo, and HP were nowhere to be found at this event, with Microsoft speaking only for themselves here in their rare appearance in the hardware manufacturing realm. After a quick drive down memory lane from the Microsoft Mouse to the Xbox all the way forward through the original Microsoft Surface (the big table version), Microsoft brought on the fire with their first big-time tablet for Windows 8's Windows RT and Windows 8 Pro.
Right from the beginning in line for the event and even before it we had an inkling that there would be some tablet action going on – that second link shows a bit of a prediction from 2010 that this event would be coming about – sort of. Once we got in the building it was once again made clear that we'd be seeing some rectangles – and keyboards, incidentally.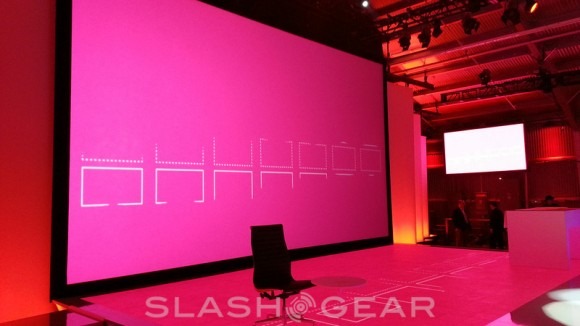 Once Microsoft's Steve Ballmer stepped on stage, it was clear that this event was going to be about Windows. After the timeline was pushed, it ended with the official reveal of the Microsoft Surface. We got our first set of details on the Windows RT version of the device right away, with this quickly followed by the Microsoft Surface for Windows 8 Pro as the real beast of the day.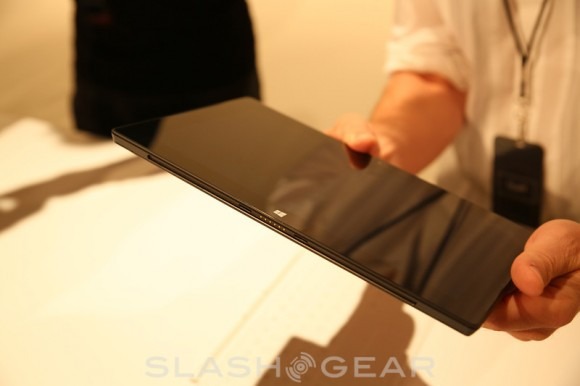 In-between we had a peek at the first of two Surface keyboard covers, and later on we got to get a hands-on look at both the Touch Cover and the Type Cover.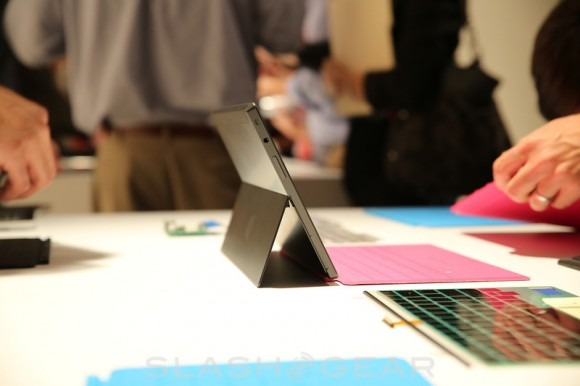 The Microsoft Surface Windows RT tablet was revealed to be working with the NVIDIA Tegra platform – more than likely with the Tegra 3 quad-core processor, to be more specific. The Windows 8 Pro version of the Surface tablet will be working with Intel Ivy Bridge at 22nm – another fabulous bit of architecture, of course.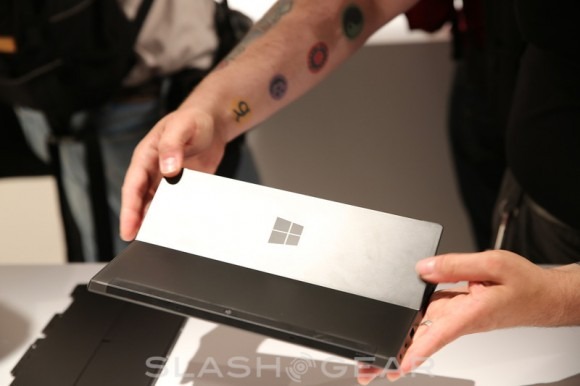 Both new tablet devices were revealed to have digital ink stylus support as well as magnetic sides for a brand new stylus pen. We got pricing and release details on the tablets – however restricted they may have been, and got a chance to take a close-up peek ourselves as well. Have a look at our Windows Surface Tablet hands-on including a lovely video which you can also see below – and let us know what you think!