LG G Pad specifications tip 8.3-inch Full HD Plus beast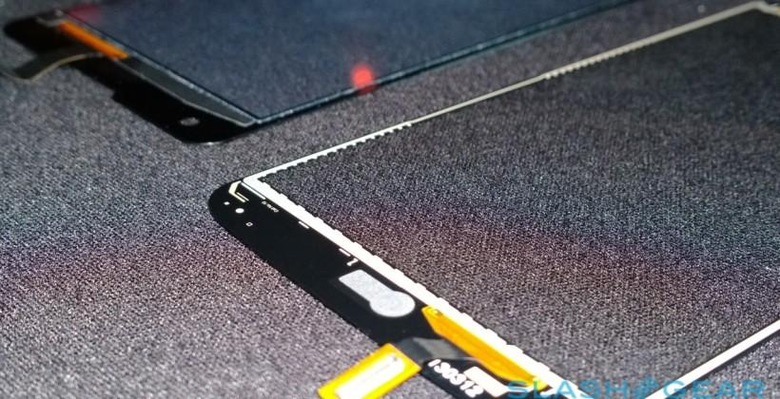 This week we've had our fair share of Android surprises in the world of future LG releases, coming up sharp with the LG G Pad, a device teased last month in a trademark filing and appearing here in a full specifications leak. This device has had its innards dropped by TechBlog, a Greek publication that says the machine will be able to fit in a user's back pocket – in other words: this is no LG G-Slate. We'll have to be the judge of that as this tablet rings in first with an 8.3-inch display – bigger than the average pocket already.
The LG G Pad is suggested by the publication to be able to make telephone calls, much like the Asus FonePad, a 7-inch tablet essentially the same size as the Google Nexus 7 and certainly not something we'd be tossing in a pocket. The LG G Pad is said by this same source to more than likely (but not guaranteed) to not be coming with a stylus – that is an accessory for competing with the Samsung Galaxy Note tablet series.
ABOVE: Bezels from the recently announced LG G2, a precursor to the miniature border around the display of the LG G Pad.
The LG G Pad is said to work with 1920 x 1200 pixels across its 8.3-inch display. That's Full HD Plus, the same amount of pixels packed into the 2013 edition of the Nexus 7. Under the hood will be a quad-core processor (we'd have to guess a Qualcomm Snapdragon 800 since LG just tossed their hat into the ring with the same SoC for the LG G2) alongside 2GB of RAM.
This machine is said to be exceedingly light, bringing to the ring a full reinforced glass panel up front (likely Corning Gorilla Glass) and an aluminum panel in the rear. And it'll be quite the looker, so says the source once again – with a near-edge-to-edge panel anything near what's delivered in the front side of the LG G2, we can't imagine this tablet looking like anything less than top-class.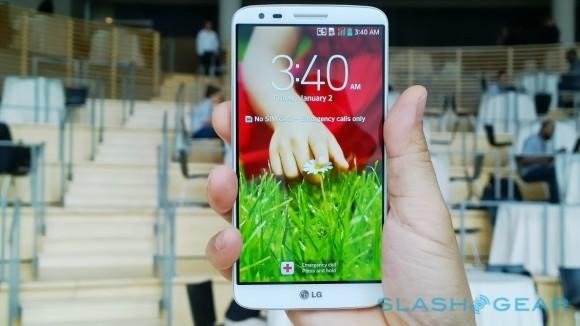 The LG G Pad will almost certainly be unveiled during a special event at the start of September during the Berlin-based tech conference IFA 2013. SlashGear will be there live in effect, so stick around for the first hands-on experience!