IFA 2012: Note II, 4K TV, Windows wobbles and more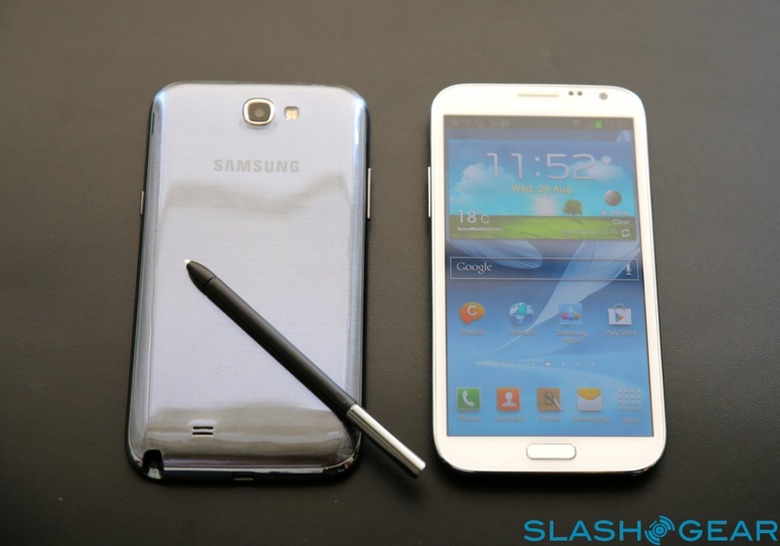 4K TV, Windows tableteering, segment straddling smartphones, and cross-company sniping: another year, another IFA. We've seen the show coalesce around a few key themes before, and 2012 proved no different, as manufacturers took a suck-it-and-see strategy to try to cash in on holiday hardware sales. As always, the specter of Apple loomed heavy, despite the Cupertino firm's resolute absence. Read on for the highlights of IFA 2012.
Windows tablets have been the weeds of IFA, springing up just about everywhere you looked. Samsung, Dell, Sony, and others each brought along their interpretation of an iPad-rivaling, usually keyboard-toting slate, with sometimes multiple models – often split between Windows 8 and Windows RT – from individual firms.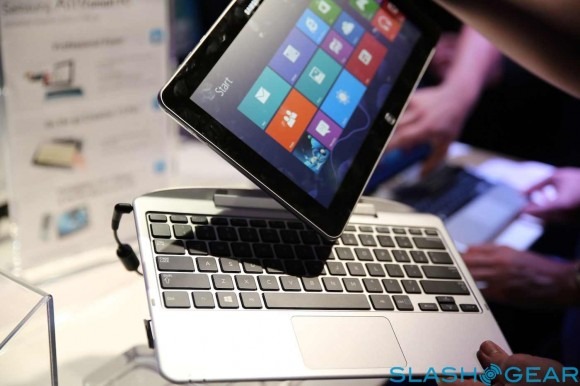 It's a strong showing of support out of the gate for Microsoft, certainly, though with just about all of the hardware left unpriced (and with release dates generally vague) there's really no telling whether any of the models will be competitive. That's even before you get to quite how practical some of the hardware itself is; just because a tablet has a keyboard, it doesn't make it the perfect hybrid of notebook and slate.
In contrast there was only one "phablet" at IFA, but Samsung's Galaxy Note II is arguably more compelling than any of the Windows touchscreen models shown. If the original Note, announced a year ago at IFA 2011, was a tentative step into a new market, then the Note II is an altogether more confident product. Samsung, buoyed by widespread popular response to the idea of a sizable, pen-enabled smartphone and rewarded by surprisingly strong sales, has come up with a more refined product that doesn't stint where it's most important: software.
[aquote]Too often we've seen great hardware let down by sloppy software[/aquote]
Too often we've seen great hardware ideas let down by sloppy or simply absent software support, but that's not a fate destined for the Note II. Samsung has continued to polish its stylus experience, signing up compelling names like Moleskine in the process, and giving Galaxy Note II buyers not only a good reason to pick up the phablet on day one, but to keep using it in the months after.
Check out our hands-on with the Galaxy Note II for more details!
Big screens weren't limited to phones. 4K TVs, promising resolution four times that of regular HD, made themselves known at IFA this year, and while they're still targeting the richest living rooms, basking in their extra detail is enough to convince where 3D might still leave you cold. Where Samsung could flesh out the Note II with its own suite of functionality, however, the TV industry is stuck waiting for 4K content to proliferate. Right now, it's a case of resolution oneupmanship; more boastful than truly beneficial.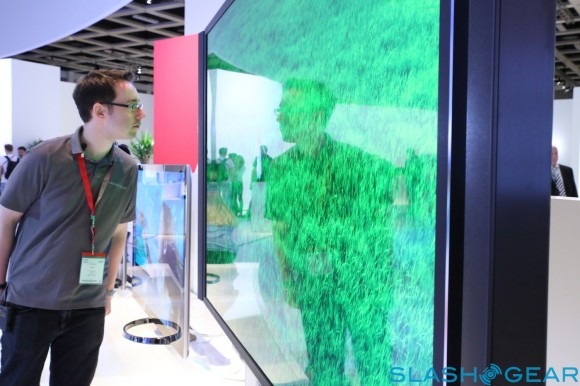 It's also been a show of jostling and sniping, as companies in an increasingly litigious and competitive marketplace jostle for position. Samsung CEO JK Shin got the ball rolling, obliquely describing courtroom rival Apple as a "hindrance" that the company would be sure to overcome. (Apple snapped back by adding the Galaxy S III and other recent devices to the list of devices it hopes to eject from stores.) Lenovo's EMEA chief Gianfranco Lanci was somewhat more sanguine about Microsoft's Surface and its potential for undermining the company's own ThinkPad Tablet 2, suggesting the own-brand slate was "very welcome" and acted as "a good advert for us."
Welcoming competition is all IFA's starlets can really do. With several weeks of high-profile launches ahead – including Nokia's new Windows Phone 8 range, Amazon's Kindle refresh, and of course the inescapable iPhone 5 – the Berlin show was an opportunity to get in early with headlines, if not actual sales. How many of the products of the past week will be remembered when the dust settles at the end of September remains to be seen.
You can find all our IFA 2012 coverage in the show hub!
Messe Berlin subsidized SlashGear's trip to IFA, contributing to airfare and accommodation costs. No requirements, guidelines or expectations were placed on coverage or content, and Messe Berlin had no involvement in our editorial processes.