Lenovo ThinkPad Tablet 2 hands-on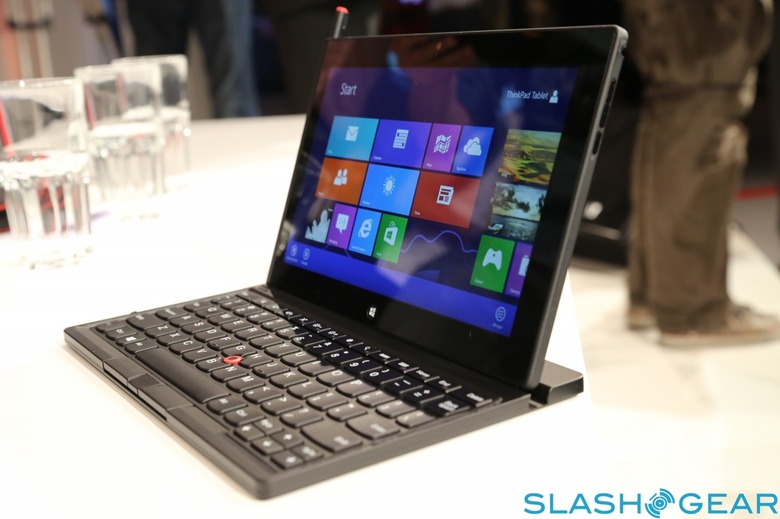 Lenovo's ThinkPad Tablet 2 isn't new – the company announced it officially earlier this month – but we had our first time to get up close and personal with the Windows 8 business-focused slate at IFA. Unlike Lenovo's Android models, the ThinkPad Tablet 2 is Lenovo very much on form: it's clearly from the ThinkPad stable, for instance, and is filled with details that suggest the company was thinking about their business users first and foremost.
The choice of full Windows 8 rather than Windows RT is a good start – the Tablet 2 will slot neatly into any existing enterprise setup, and run all the same apps – and the ThinkPad keyboard dock, which is obviously removable, has similar feel to the company's laptop 'boards. Both slate and dock were non-final hardware, however, so we'll have to wait for final builds to know exactly how well they match.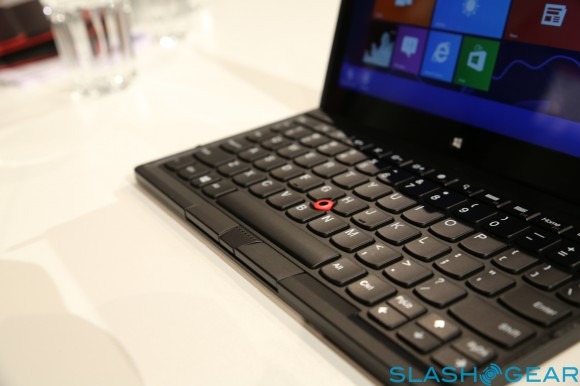 Then there's full sized USB, that old favorite the TrackPoint, and the option for integrated 3G/4G for road warriors. Pull out the stylus – as long as you've specified the active digitizer option – and you can use handwriting recognition and sketch in OneNote. We do wish Lenovo had gone for a bigger pen, however, as Lenovo's barrel is a little thinner than we'd like.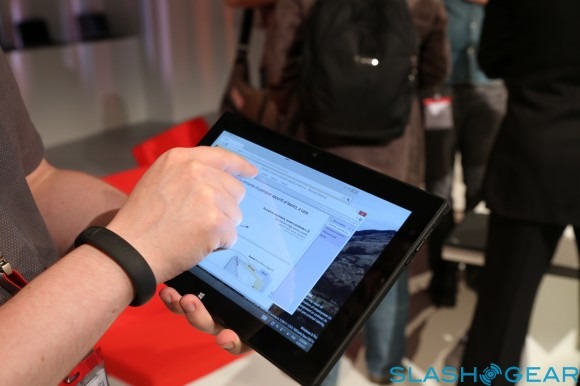 Lenovo isn't specifying which Intel Atom processor is powering things, and nor is it talking about pricing. That's likely to be the biggest deciding factor for business users, though Lenovo is potentially waiting to see how Microsoft prices the Surface Pro. Speaking of which, Lenovo EMEA chief Gianfranco Lanci claims the company isn't concerned about Microsoft wading into the hardware business:
"It's very welcome if other people – including Microsoft – come with [a] Windows 8 tablet, I think it's good for Windows 8. I see it from a positive point of view and not a negative point of view, unlike a lot of people, because they think that Windows 8 can be a player in the tablet market. It's also a good advert for us ... we're not negative at all about this movement"
We'll know more when the ThinkPad Tablet 2 goes on sale, alongside Windows 8 on October 26.