Lenovo IdeaTab A2109 and A2107 hands-on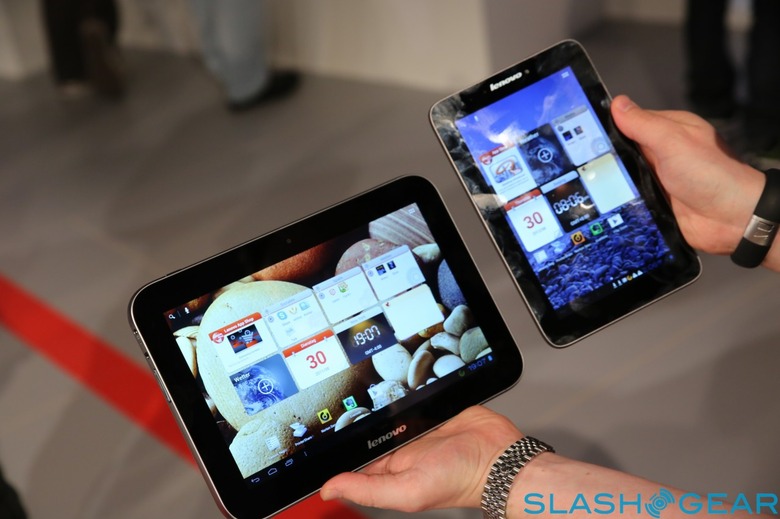 It's a tough world for a cheap Android tablet. Lenovo's budget Ice Cream Sandwich pair, the IdeaTab A2109 and A2107, arrive not only in the usual shadow of the iPad, but of Google's $199 Nexus 7. Of the two, the A2107 takes on the official Google-slate most directly with its 7-inch 720p screen, though it's comparatively underpowered with an unspecified A9 processor.
That shows its limitations when you're paging through Android – 4.0, of course, not Jelly Bean 4.1 as on the Nexus 7 – which shows a little jerkiness and lag. That could be improved with software updates, we're guessing, but right now it doesn't exactly make the A2107 feel like a premium product.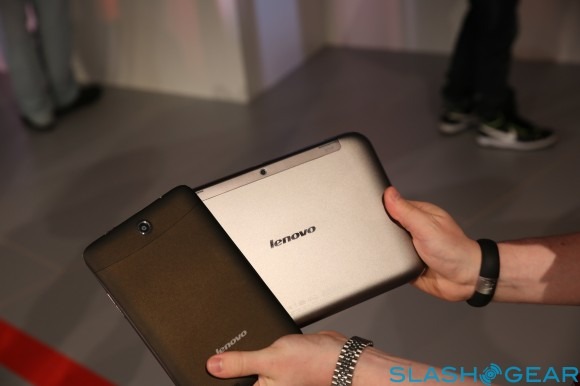 That's a shame, because physically the IdeaTab A2107 feels great. The soft-touch rear cover is tactile and easily gripped, in contrast to the smoother A2109. That has a 9-inch screen and a Tegra 3 processor, and the quadcore's turn of speed shows its worth by keeping Ice Cream Sandwich running noticeably smoother than its smaller sibling.
With little to make either model stand out, buying decisions are likely to come down to price alone. $299 will get you the 9-inch A2109, while Lenovo is yet to confirm numbers for the A2109.