Hyundai and Rimac team on performance electric cars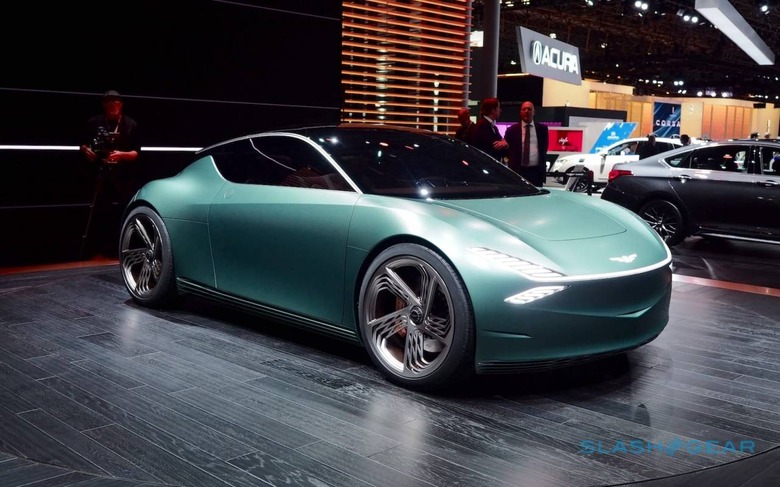 Hyundai and Kia will build high-performance electric cars using Rimac tech, with the South Korean automaker following Aston Martin, Koenigsegg, and other supercar makers into inking a deal with the EV specialist. Two performance electric vehicles are on the cards initially, Hyundai Motor Group and Rimac have confirmed, and we won't have long to wait for them either.
The deal will see Hyundai Motor Company and Kia Motors Corporation collectively invest 80 million euros ($90m) into Rimac Automobili. Hyundai will be responsible for 64m euro of that, with Kia contributing the remaining 16m euro.
As a result, the three companies will work together on a pair of new performance electric vehicles. One will be an electric version of Hyunda's N brand midsized sports car. The other, unexpectedly, will be a "high-performance fuel cell electric vehicle," Rimac confirms.
Hyundai already offers one fuel cell car, the 2019 Nexo Fuel Cell. That uses hydrogen for propulsion, though it's a crossover rather than what we'd typically expect from a performance vehicle. It's unclear if the vehicle Hyundai and Rimac have in mind will be based on the Nexo Fuel Cell or a completely different car.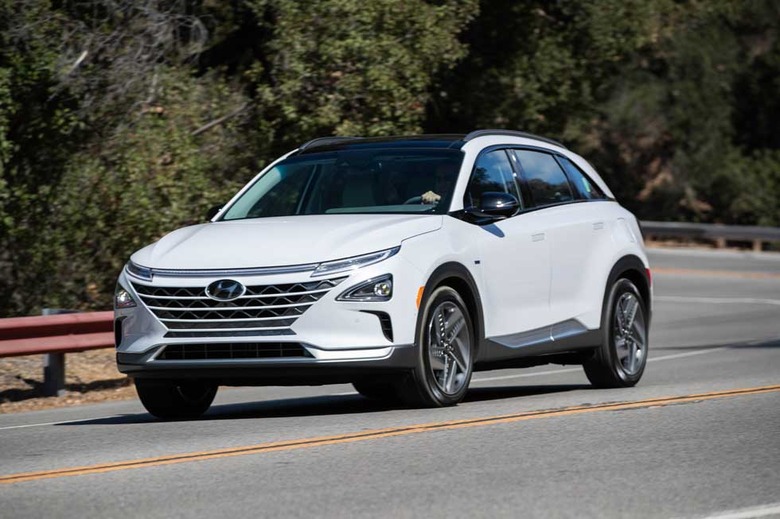 Rimac certainly isn't short on high-profile partners right now. Back in 2018, Porsche inked a deal with the company to use Rimac electric technology in future vehicles, investing 10-percent into the Croatian automaker. In March of this year, meanwhile, Pininfarina showed off its Battista hypercar, which uses a Rimac battery pack and drivetrain, and is expected to deliver around 1,900 horsepower.
Aston Martin, too, has come calling to Rimac's door. It uses the company's technology on the Valkyrie, its own hybrid performance car.
Rimac's expertise isn't just in motors and batteries, but charging technology too. For a start, there's a fast-charging system that can deliver roughly 80-percent of a charge in thirty minutes. That has proved particularly alluring for sports car makers, whose buyers demand rapid recharging so as not to interrupt their track day fun.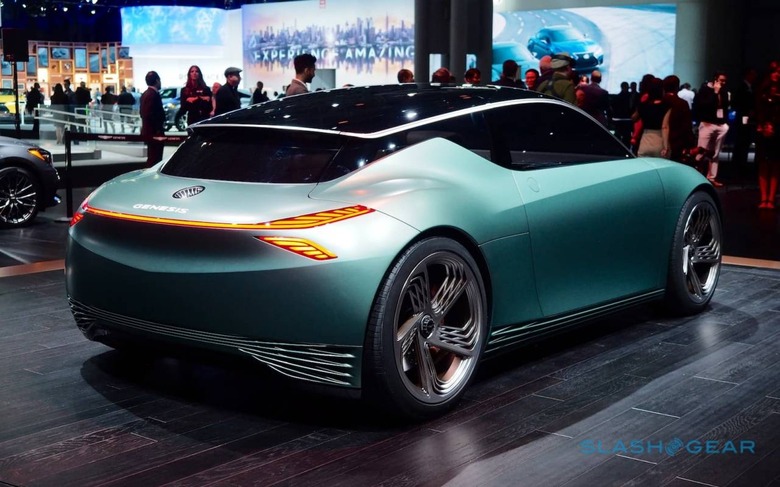 While Hyundai Motor Group's cars are likely to be a little less potent, it's one of the first steps for Rimac to shift into the mainstream auto space. We won't have long to wait to see the fruits of the collaboration either, with the two new cars set to be revealed in 2020. Beyond that, though, there's the possibility of even more interesting vehicles. Hyundai's luxury arm, Genesis, has been showing off alluring EV sportscars for some years now, including the 2018 Genesis Essentia EV GT, and this year's quirky Genesis Mint concept.