Pininfarina Battista 1,900hp electric hypercar is outrageous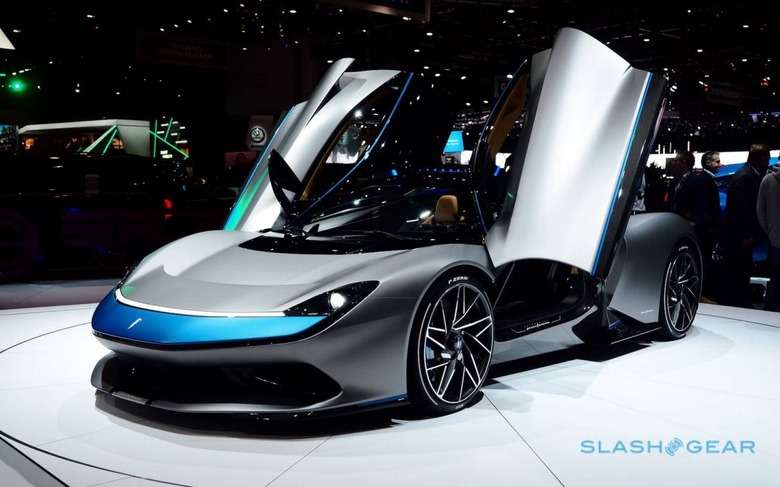 0-62 mph in under two seconds, a top speed of over 217 mph, and up to 1,900 horsepower to play with: nobody is going to accuse the Pininfarina Battista of being slow. Debuting at the Geneva Motor Show 2019, the "most powerful road-legal car ever designed and built in Italy" is no mere EV concept.
In fact, Pininfarina says it intends to begin production of the Battista in 2020. It's the automaker's vision of what a pure electric, luxury hyper-GT would look and perform like, an ostentatious and lavish two-seater that can hold its own against just about any internal-combustion supercar.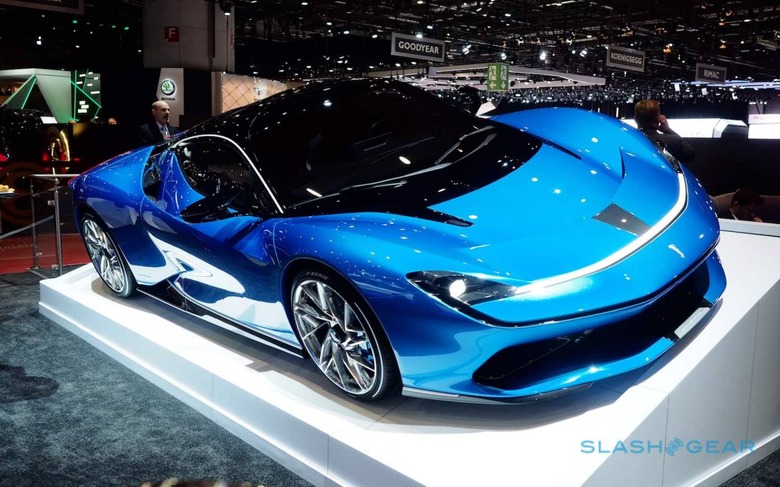 It's also the first car to be solely badged Pininfarina. The company is best known for its design works, having provided the lines for some of the most iconic supercars – and others – over the past few decades. Now, though, it's the turn of Automobili Pininfarina to stand on its own four wheels.
They've picked an extreme way to do that. The Battista is expected to have a 1,900 horsepower electric drivetrain with up to 1,696 lb-ft of torque. It'll reach the road via all-wheel drive, complete with torque vectoring. Pininfarina expects the car to not only do 0-62 mph in sub-2.0-seconds, but 0-186 mph in under twelve seconds.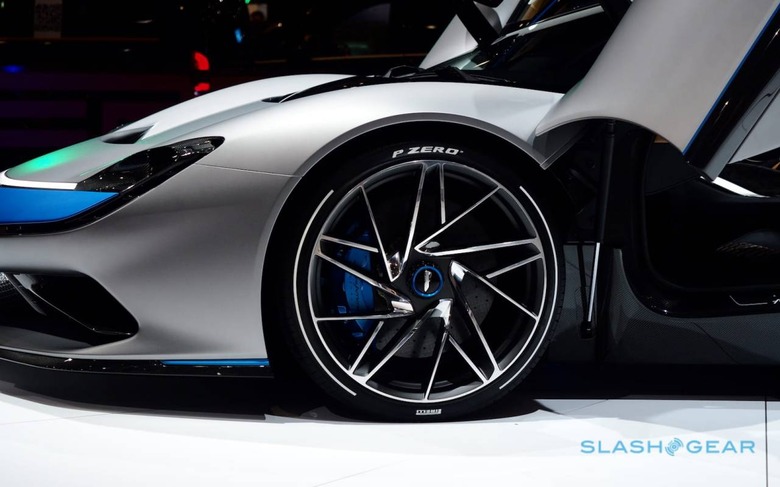 At the opposite end of that, there'll be carbon-ceramic brakes to slow you down again. 6-pistons front and rear, with 390mm discs all round, will clamp down on the 21-inch rims. They're shod in custom Pirelli P Zero rubber.
As for the battery pack, that's been developed by Rimac and is a T-shape so as to fit in the center tunnel and behind the seats. It has 120 kWh, and Pininfarini expects it to be capable of 280 miles on a full charge. There's DC fast charging support to get up and running again quickly.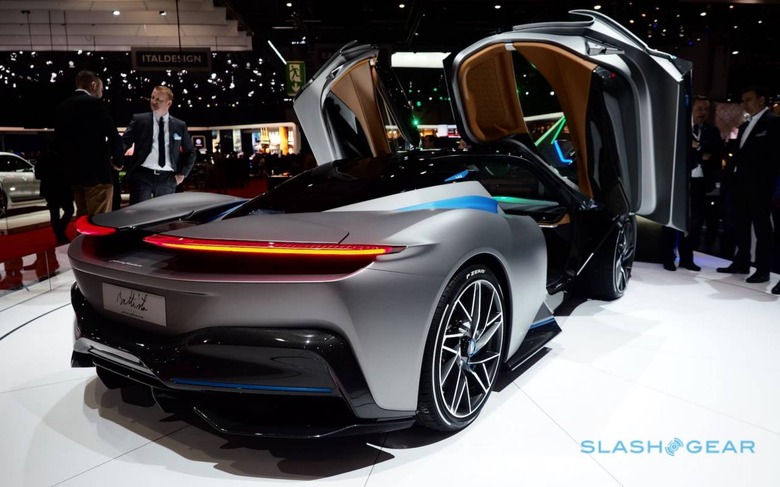 Of course, it's the design that first grabs you. The full carbon fiber monocoque is clad in a carbon fiber body, with an aluminum crash structure. It's shaped for extreme aero performance, but that hasn't left an ugly car. LED lighting and jewel-like detailing helps there, too, while the scissor doors add some extra drama.
They open to reveal an unexpectedly luxurious cabin. A trio of displays deliver information to the driver, with the cockpit and switchgear angled to surround the driver's seat. Pininfarina has finished the cabin in two tone leather, black and tan; unusually, the driver's seat is one color, while the passenger seat is another.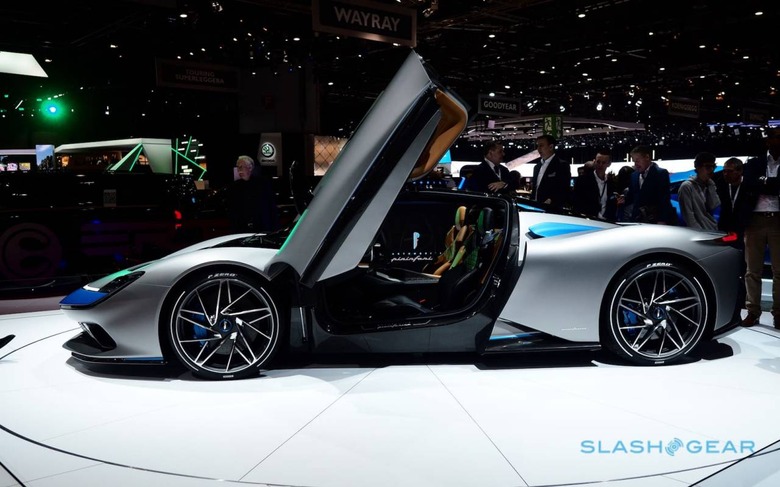 To comply with legislations requiring electric cars make a sound for pedestrians when at low speed, Pininfarina is developing a "signature Battista sound" to distinguish the car.
Only 150 Battista will be produced, each hand-made in Italy. They'll be allocated equally between North America, Europe, and the Middle East/Asia. Buyers will be able to customize them extensively. Pricing is yet to be confirmed, but it seems likely that if you have to ask, you probably can't afford it.