With 1,160 hp the Aston Martin Valkyrie is no ordinary hybrid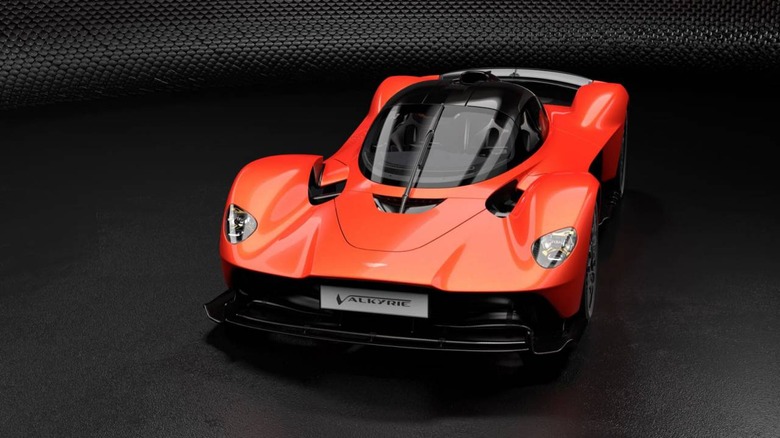 We knew Aston Martin was making something special with the Valkyrie, but freshly-released performance figures confirm your Prius won't keep up with this particular hybrid. Handiwork of the British automaker, Red Bull Advanced Technologies, and AF Racing, the Valkyrie is a 1,160 horsepower road-legal monster.
Aston Martin announced the car back in mid-2016, though at that point details were scant. Known as AM-RB 001, the hypercar was more a street-going racer than anything else, with extreme aerodynamics work joining lashings of horsepower.
At the time, the public intent was to put a beefy V12 engine inside. That evolved, however, and by the time the AM-RB 001 got its proper name it was a hybrid. The Cosworth V12 was joined by a Rimac hybrid battery system, which acts as a KERS – or Kinetic Energy Recovery System – to feed the battery with power generated while slowing.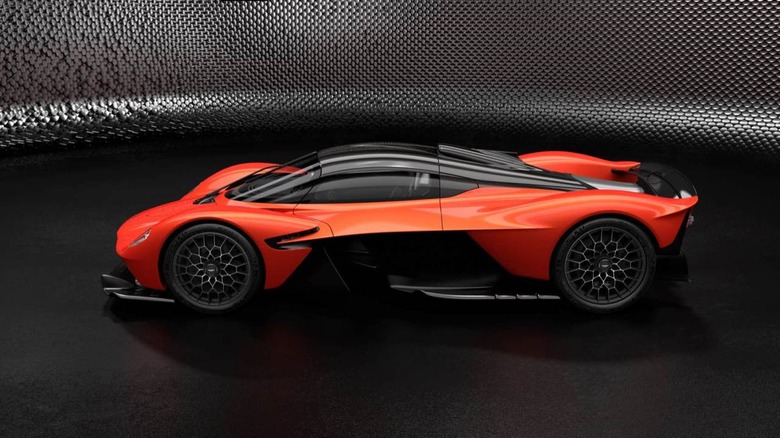 Exactly how much power we're talking about has now been confirmed. As well as the 1,160 hp at a fast-spinning 10,500 rpm, the Valkyrie will offer 664 lb-ft of torque, Aston Martin said today. The latter will arrive at 6,000 rpm.
The 6.5-liter V12 will be responsible for 1,000 horsepower and 546 lb-ft of that total. The Rimac and Integral Powertrain battery-electric system, meanwhile, will contribute an addition 160 hp and 207 lb-ft. Its charge will be used for a Power Boost feature, as well as enhancing the transmission.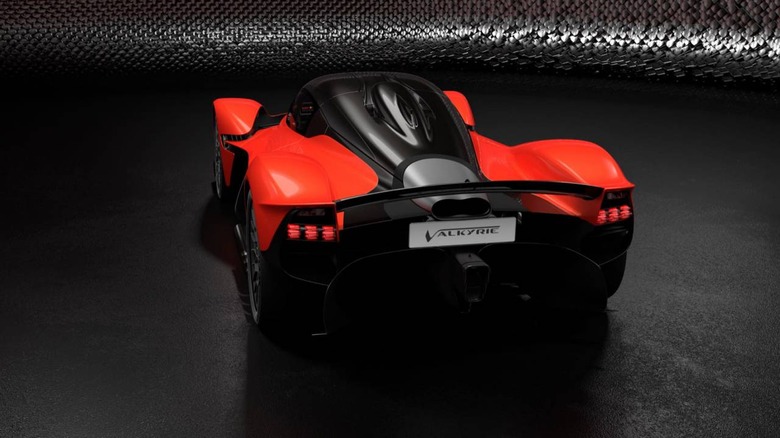 They're astonishing figures for a road-legal car. The power from the internal combustion engine alone are enough to break records for a naturally-aspirated, emissions-compliant road car, Aston Martin points out. The Valkyrie's high rev limit brings to mind F1 cars of the 1990s, the automaker suggests, only brought thoroughly up to date.
Exactly how fast all this will make the Valkyrie is still to be confirmed. What we do know is that even with the multiple players involved, the drivetrain is more than just an integral part of the hypercar. Indeed the V12 engine and gearbox casing also act as stressed members of the Valkyrie's structure, while the rear suspension mounts to the gearbox so that Aston Martin could do away with an additional rear subframe.
The first Valkyrie prototypes are currently in the build phase, and after that they'll head to the track to see just what they can do. If you were hoping to buy one yourself, though, you're out of luck. All 150 of the road-going cars have been sold.