AM-RB 001 revealed: The street-legal hypercar Aston Martin and Red Bull built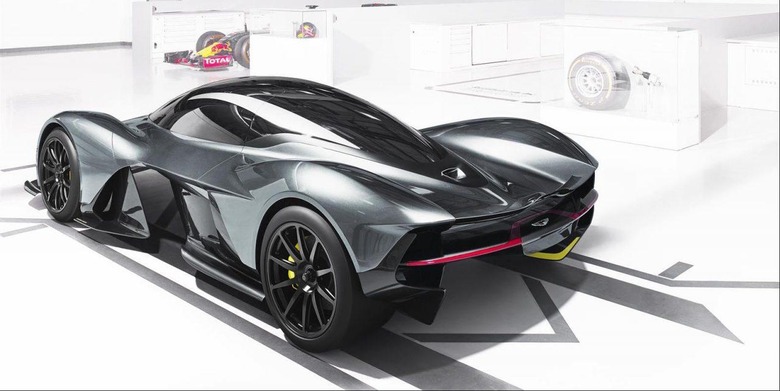 When Aston Martin and Red Bull Racing promised us a Ferrari-squashing, Lamborghini-crushing, Bugatti-embarrassing hypercar, it's an understatement to say we were intrigued. Now, the Aston Martin AM-RB 001 has been revealed, and all the big talk back in March is shaping up to be true: this thing is a monster.
The final name hasn't been settled on – AM-RB 001 is a codename – but the astonishing design is sufficient for us to overlook such details. Built around a lightweight carbon-fiber structure, the body – designed by Marek Reichman, Aston Martin's Chief Creative Officer, and Adrian Newey, Red Bull Racing's Chief Technical Officer – not only looks incredible but delivers a claimed "unprecedented levels of downforce in a road-legal car."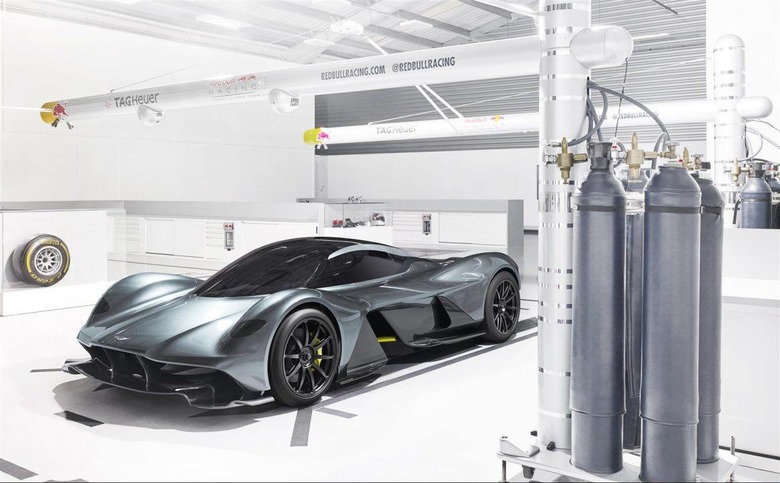 Unusually, the majority of that downforce comes from underfloor aerodynamic work, rather than a mess of rear wings and spoilers. Aston Martin and Red Bull Racing haven't said how much power the car will have, but the naturally-aspirated V12 engine – mid-mounted, naturally – is aiming for a 1:1 power to weight ratio.
To say that's rare for a road-legal car is an understatement, but both partners are keen to stress that this is a vehicle that's about more than just a nod to practicality. A new suspension system intended to deliver both track abilities and comfort on less pristine asphalt is one part of that, as is a an all-new transmission.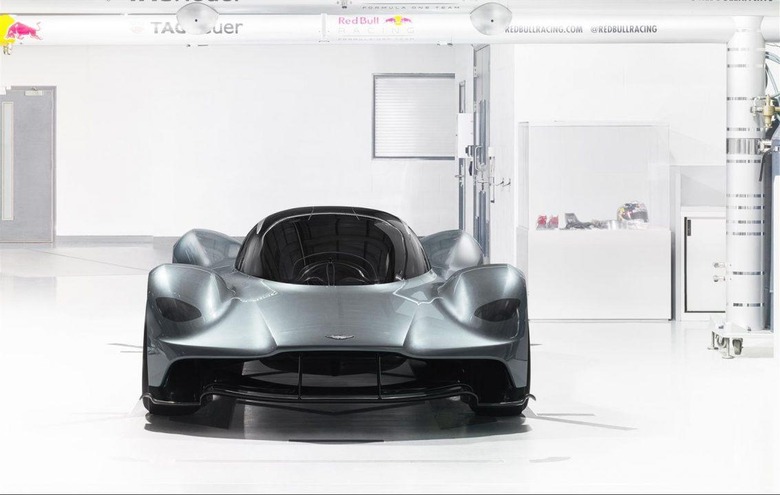 Inside, which we're yet to see, there'll be room for a driver and passenger. Aston Martin insists that it's just as much of a grand tourer as its other cars, calling on Newey's history as an F1 car designer to figure out a way to compactly package a V12 and the rest of the running gear so as to leave more than a modicum of space for the automaker's usual luxe.
"I've always been adamant that the AM-RB 001 should be a true road car that's also capable of extreme performance on track, and this means it really has to be a car of two characters," Newey says. "That's the secret we're trying to put into this car – the technology that allows it to be docile and comfortable, but with immense outright capabilities."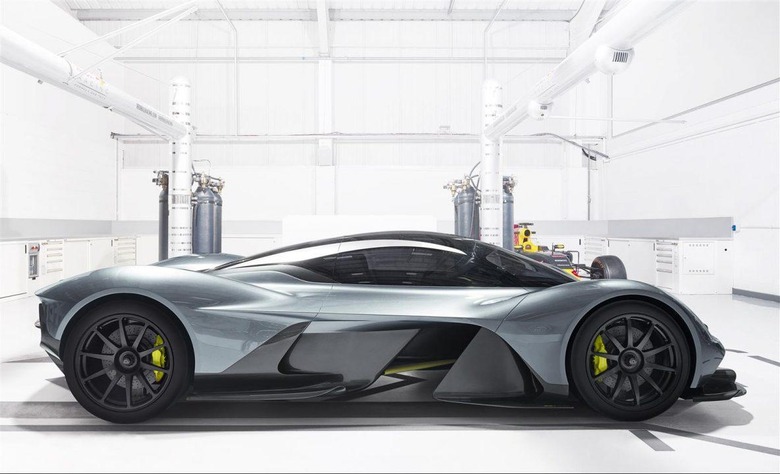 Aston Martin will produce the AM-RB 001 at its hypercar facility in Gaydon, UK, where it previously made the One-77. Between 99 and 150 road cars – inclusive of any remaining prototypes – will be created, the company says.
However, there'll also be 25 track-only AM-RB 001 versions, presumably even more extreme since they won't have to satisfy road regulations.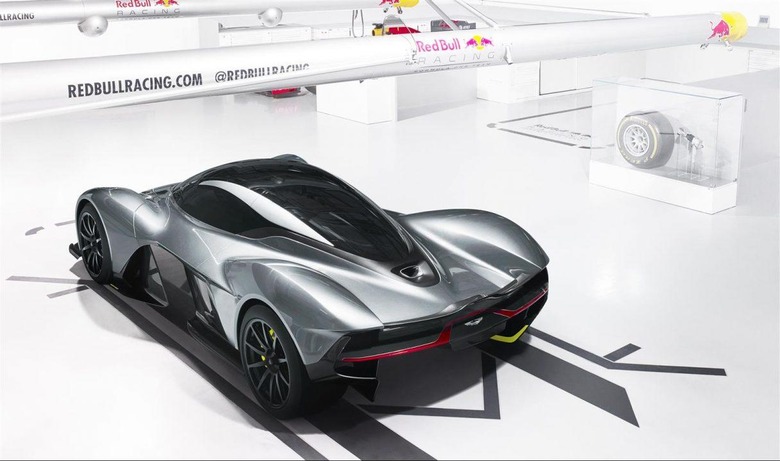 First deliveries will kick off in 2018, and though neither company is talking about how much one of these crazy hypercars will set you back, you can be sure that wallets have already opened.