A safe Galaxy S9 gives LG a huge opportunity in 2018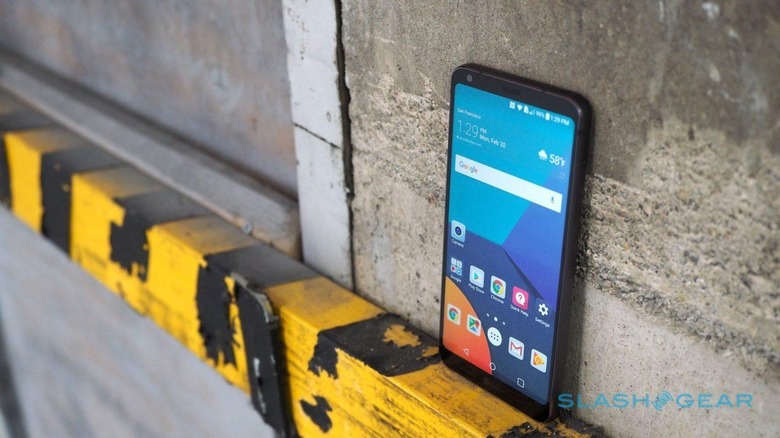 As the Galaxy S9 approaches, you'd be forgiven for thinking smartphones in 2018 will be a battle between Samsung and Apple. Don't count LG out of the game quite yet, mind. Even though the rumors around the Galaxy S9 have been far more plentiful than those detailing next year's LG G7, that's not to say 2018 won't give "the other" South Korean phone-maker a rare opportunity to differentiate itself.
By all reports, Samsung is playing it safe with the Galaxy S9. Flush with the success of the Galaxy S8 in 2017, the phone-maker is apparently looking to make its successor more an evolution of the same, rather than a revolution. A slightly bigger display squeezed into the same form-factor, together with an upgraded processor, are the key differentiators, according to the rumor machine.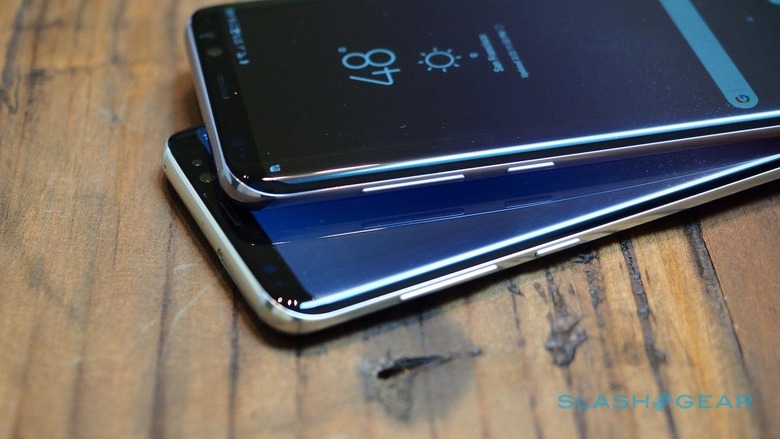 That arguably makes a lot of sense, given how well the Galaxy S8 has been performing. Even in a year with a bumper crop of smartphone offerings, the phone has nonetheless held its own on both style and performance. Rationally, tweaks and refinements are absolutely the most sensible way to go.
Yet, Samsung's incremental upgrades could open the door of possibility to other Android smartphone manufacturers, who have perhaps found themselves overshadowed by their deep-pocketed rival in recent years. LG's 2017 hasn't been quite so vibrant: despite generally positive reviews of the LG G6 and LG V30, they simply haven't made the splash many had hoped they might. So, how could Samsung's strategy pay dividends for the LG G7 of 2018?
Double-down on high-end features
Glance at the smartphone segment right now, and you'd be forgiven for thinking pretty much every device was cut from exactly the same cloth. The prevalence of Qualcomm chipsets like the Snapdragon 835 this year – and the Snapdragon 845 come 2018 – has meant core hardware specs have been much the same across the board. However, LG did something a little different.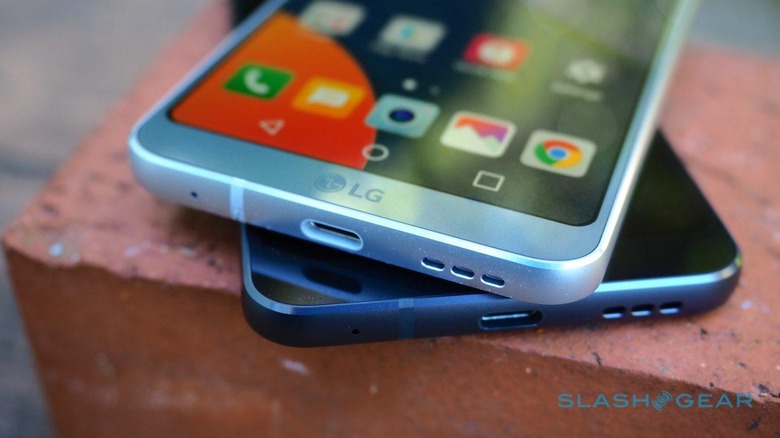 MORE Snapdragon 845 hands-on: 2018's super-chip
That was focus on audio quality. Its Quad DAC is widely considered the best way to listen to music on a smartphone this year, delivering noticeably better audio quality than rivals. Now, for 2018, it needs to double-down on that, taking advantage of every opportunity chipsets like the Snapdragon 845 offer. If it can't beat Samsung in sheer sales numbers, positioning its devices as the smartphones "those in the know" prefer is a good alternative.
Embrace in-screen fingerprint sensors first
Turns out, just because something is technologically possible, that doesn't mean it's necessarily feasible. That's been abundantly clear this year when it comes to fingerprint biometrics. Several companies – Apple and Samsung included – are believed to have wanted to integrate fingerprint readers right into the displays of their phones. None, though, have managed it.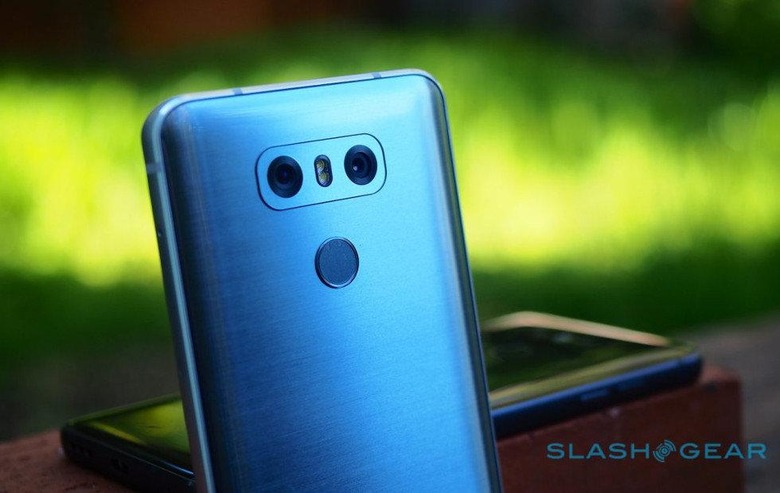 That looks set to change in 2018, however. Synaptics has just shown off its Clear ID in-display fingerprint scanner; Vivo will be commercializing it in a product first, but expect it to open the floodgates. That'll mean that, rather than needing to probe your finger around the rear of your phone to find the reader, or stare blankly into the facial or iris recognition cameras, you'll just be able to press your fingertip against the display in order to unlock it.
According to Synaptics, it'll require a so-called "infinity display" OLED panel in order to work. With Samsung expected to stick with its rear-mounted fingerprint sensor on the Galaxy S9, the floor is left open for the LG G7 to go where its arch-rival cannot. Since LG Display is already one of the few companies manufacturing OLED panels at scale, that's another advantage LG has.
Capitalize on the Pixel partnership with Google
Google's Pixel 2 and Pixel 2 XL launch wasn't entirely smooth, but with a few firmware updates under their belt they've settled in as arguably what are the Android phones to beat. No small part of their appeal, however, is Google's big software promise. Buy a Pixel 2, and you get the first taste of new Android versions as they're released.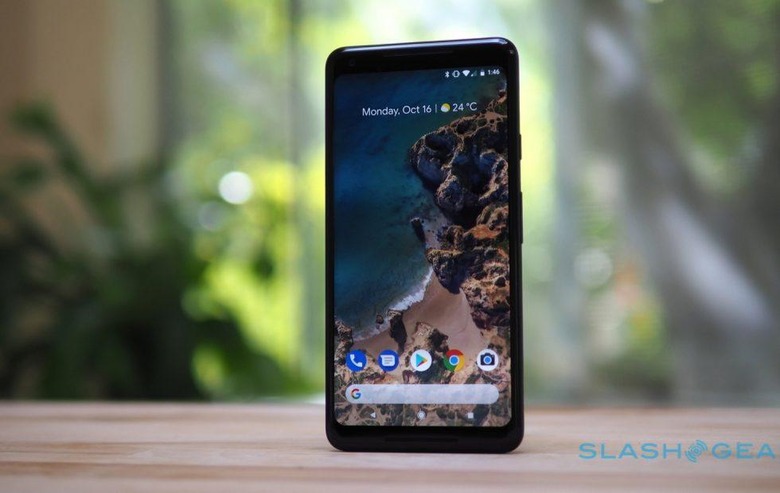 LG isn't as bad as it once was when it comes to the timely release of Android updates, but it's still not as prompt as Google's own-branded phones (despite LG actually making one of them for Google). If it's looking for an advantage over the Galaxy S9, the LG G7 could do worse than to adopt Google's strategy of getting OS updates out sooner rather than later. Of course, that's easier said than done.
One of the things LG is unlikely to give up is the modifications to the OS that make its apps and UI visually distinct from vanilla Android. That invariably introduces delays in software updates. Nonetheless, as HTC has demonstrated, there are big speed benefits there for the picking if you're willing to get creative in how your custom app updates are pushed out – like releasing them through the Google Play store, rather than tying them to an OS update – and if you work closely with the Android software team at Google. Both things LG could easily decide to make it a priority to do in 2018.
Join the smart speaker club
The marketplace for smart speakers is already crowded. Amazon's Echo and Google Home already dominate the segment; Microsoft's Cortana is trying to squeeze in too, and that's even before Apple's HomePod – delayed into early 2018 – arrives on shelves. You'd be forgive for thinking it's too late for LG to compete.
Maybe not, though. Samsung is reportedly eyeing 2018 for its own smart speaker, but it'll be powered by Bixby. It's fair to say that the company's own AI hasn't exactly set the world alight with its talents on the Galaxy S8 and Note 8, but by this point Samsung is locked in: there's no way, really, that it could abandon Bixby and embrace another assistant now.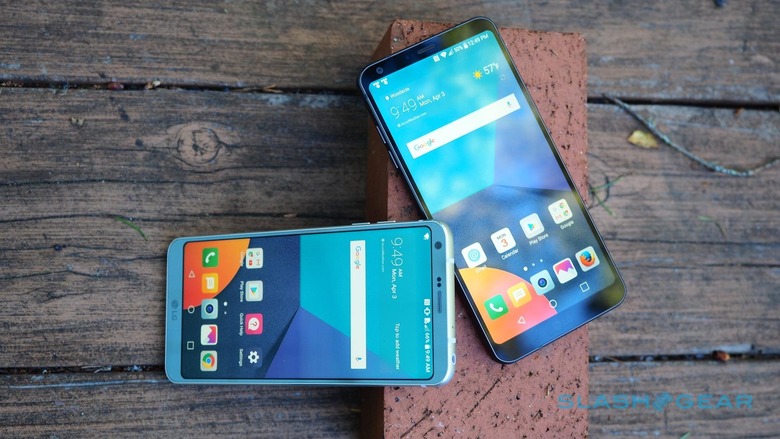 That's not the case for LG. It doesn't have its own investment in assistant technology to deliver on, and as such it'd be free to adopt the Google Assistant or Amazon Echo as it saw fit. Better still, it could look to the example set by the Sonos One, and release a smart speaker with support for multiple assistants, giving consumers freedom to choose without suffering platform lock-in.
Sonos may have got their first – though currently its speaker only supports Alexa, with Google's Assistant due in 2018 – but LG could still have an advantage. For a start it's much bigger, but it also has a broader ecosystem to play with. That includes connected home devices like TVs, soundbars, robot vacuum cleaners, kitchen appliances, and more. The idea of a single smart speaker that doesn't force you to pledge allegiance to a single assistant and which plays nicely with all of your smart home kit would be a compelling alternative to what LG's rivals are doing.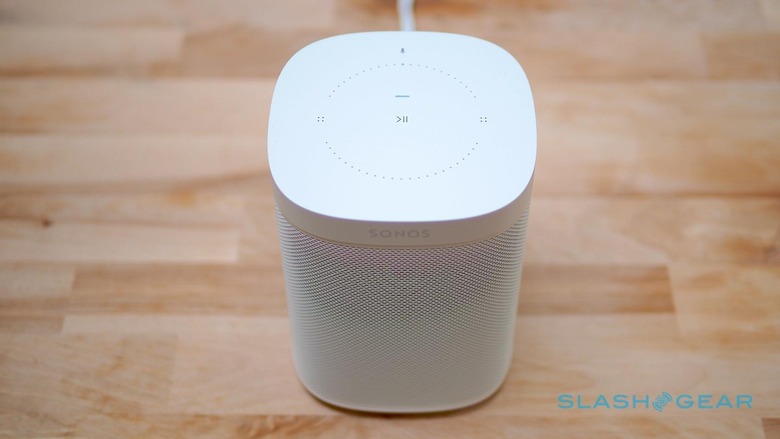 Wrap-up
If there's one thing the smartphone industry has demonstrated to us, it's that you're only on top up until the point when you're not. LG hasn't necessarily found the best reception for its phones in the past couple of years, but Samsung's decision to refine not revolutionize the Galaxy S9 could give the LG G7 a valuable edge.
All the same, Samsung has some serious brand credentials: no matter what improvements have been made, the Galaxy S9 is likely to sell like hotcakes. LG has an opportunity, certainly, but it still needs to bring its A-game if it's to capitalize on that.