Samsung Bixby Smart Speaker Winds Up For 2018 Debut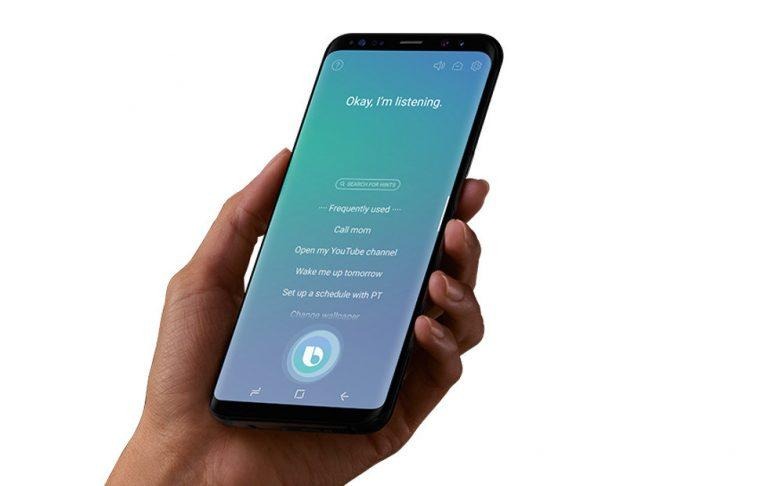 2017 could very well be considered the year of the smart speaker. Though Google Home launched at the tail end of 2016, Google introduced two new models this year: the Google Home Mini and Home Max. Apple revealed its Siri-powered HomePod for an early 2018 launch, while Amazon let its new Echo Show out of the gate and released a new version of the standard Echo. Surely we can't expect Samsung to sit on the sidelines and just watch all of this happen, right?
Of course not. After all, Samsung now has an AI smart companion of its own in Bixby, so a speaker featuring the assistant would naturally follow next. Rumors about the speaker started to kick up around the time Apple revealed the HomePod, leading Samsung to confirm the speaker without any extra details back in August.
Today, we're hearing that Samsung might be planning to launch this Bixby speaker sometime in the first half of 2018. That's according to a new report from Bloomberg, which spoke to people close to the matter. They say that Samsung will focus on audio quality in its Bixby speaker, much like Apple is doing with the HomePod.
Unlike Apple's HomePod, however, Samsung is targeting a lower price range. While the HomePod will cost $349 when it arrives next year, Bloomberg's sources say that Samsung is targeting a price somewhere around $200. This would put it firmly in the mid-range in terms of pricing, with the standard Echo and Google Home at the bottom, Apple HomePod and Google Home Max at the top, and Samsung's Bixby speaker in the middle.
The Bixby speaker will also focus on controlling the other smart devices around your home, which isn't a very surprising thing to hear considering Samsung's 2014 acquisition of SmartThings. Assuming Bloomberg's sources are correct and Samsung is indeed winding up for a first half of 2018 launch, it shouldn't be that much longer until the speaker is revealed. Perhaps we'll get a surprise announcement at CES or MWC next year? Stay tuned.