Amazon's smart home dream sounds an awful lot like living on the Starship Enterprise, and in that dream the new Echo Plus is there gateway to an automated future. At $149.99, it undercuts the original Amazon Echo it so closely resembles, but counts on better audio quality and an integrated smart home hub to warrant its premium over the 2017 Echo and the bargain Echo Dot. As I found, though, Alexa's insistence on treating all her Echo children as equal may undercut some of the Echo Plus' advantages.
Familiar, but different
Whereas the 2017 Echo gets a shorter, cuter design and interchangeable covers, the new Echo Plus feels much more like an upgrade to the original Echo. At 9.3-inches tall, and finished in either black, white, or silver plastic, it's less cuddly than the smaller, cheaper 2017 Echo, but keeps some of the first-generation model's more appealing features.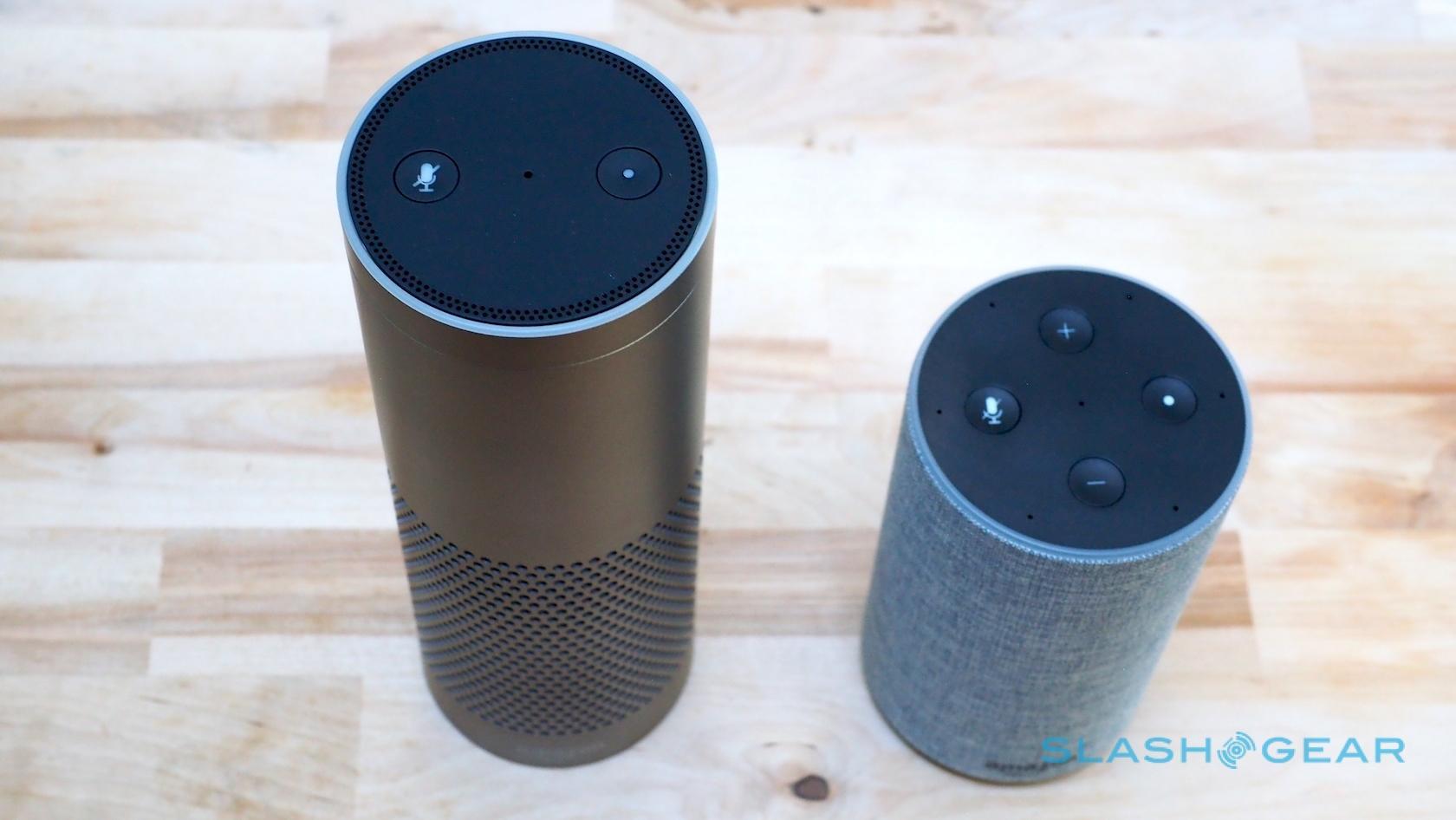 The volume ring built into the top of the smart speaker is easier to adjust than its siblings' buttons. You still get a manual Alexa button, as well as a microphone mute key for the excellent seven-mic array. On the back, there's the power socket and a 3.5mm audio-out socket, allowing you to plug in external speakers. You still get Bluetooth to pair up wireless speakers if you prefer, and there's a more powerful 802.11ac WiFi chipset inside which improves range.
MORE Amazon Echo (2017) Review
Amazon's positioning with the Echo Plus is that it's a route to better quality audio than the regular model, important since ordering your playlists around by voice has become one of the more popular use-cases for Alexa. In reality, though, there's not a huge difference in the speaker hardware inside. The Echo Plus has a 2.5-inch woofer, like the 2017 Echo, but enlarges the tweeter slightly from 0.6-inches to 0.8-inches.
Just a little Plus
Given that fact, it's perhaps unsurprising that the Echo Plus doesn't deliver Sonos One-rivaling levels of audio quality. Side by side with the original Echo, and audio quality seemed roughly on a par. Compared to the smaller Echo of this year, there's a little more bass and the high-end is fuller. Still, audiophiles will probably want to hook up a separate speaker system, and if you're doing that you may as well go for the Echo Dot at a third of the price.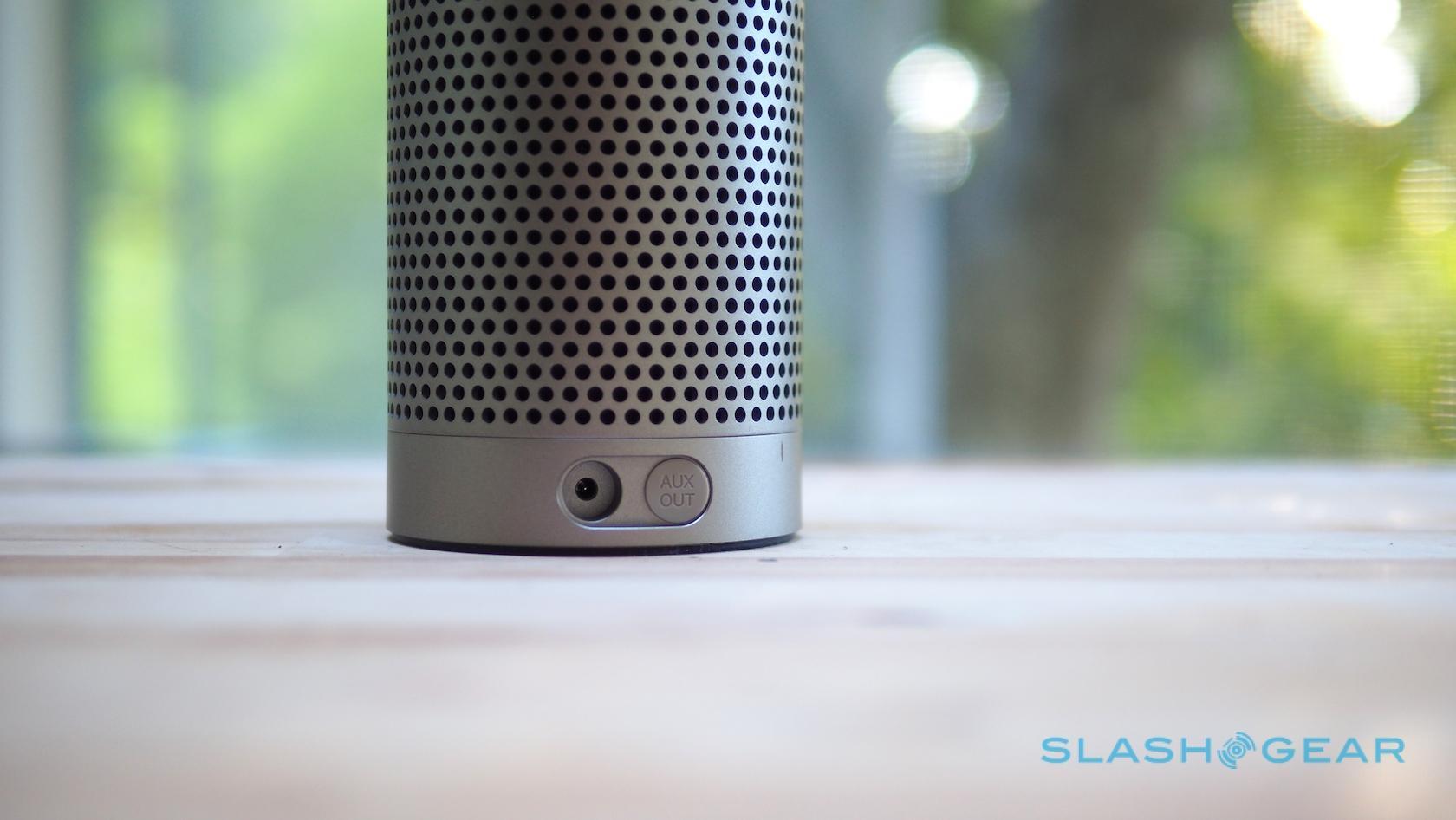 Since Alexa's smarts are all in the cloud, her talents are the same no matter which Echo you're using. The recent addition of voice-based user profiles, which after some brief training can recognize who is speaking and serve up personalized results, closes what was one of the few lingering big gaps between Amazon's system and Google's Assistant on the Google Home. There's multi-room music support too, much like Sonos, though the Echo Plus doesn't come close to the Sonos One for sound.
Alexa, Queen of the Smart Home
What the Echo Plus has that none of those rivals offer is baked-in smart home support. Amazon has added a Zigbee radio to the speaker, allowing it to act as a hub for connected bulbs, locks, and more. That works hand in hand with a new Alexa feature called Routines.
Zigbee has been around for years, and has fairly broad adoption across home automation devices. Compared to WiFi and Bluetooth it has very low power requirements, but it's not the only wireless standard popular in the smart home. Z-Wave, for instance, is a competing standard that has also been around for years, while newer options like Thread are being pushed too. The result is that the Echo Plus has out-of-the-box support for some smart home gadgets, but not all.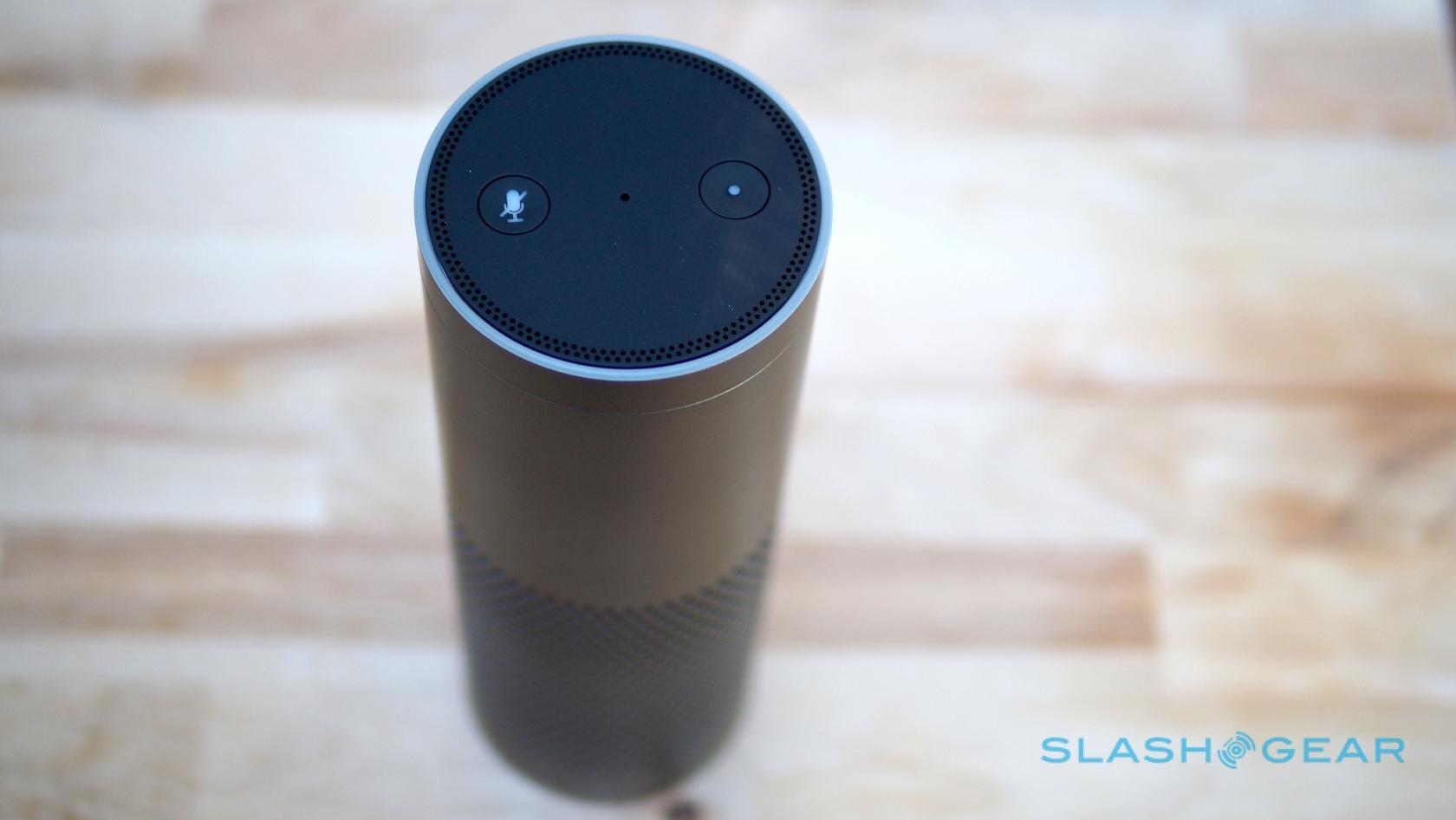 Setting up those for which it does have support is straightforward. In fact, you can do it all by voice: connect a new device, say "Alexa, discover devices," and then after about 45 seconds you're told that "1st light" or "1st outlet" has been found. Alternatively, you can do it through the app, which is also where you can rename discovered devices so that they're easier to remember.
What's new here is the direct communication between the Echo Plus and each device. Amazon sent a couple of Philips Hue lights and a Samsung smart outlet along for me to try: usually, the Hue lights would need a Philips hub plugged into your router, while the outlet is designed to work with SmartThings' hub. Instead, the Echo Plus connects to them directly, and indeed Amazon will initially be bundling it with a free Hue white bulb to get new smart home users started.
Once everything is recognized, you can control things individually or in groups. There's support for commands like "Alexa, turn on light one," or "Alexa, dim light one to 50-percent," for instance. You also get basic control in the Alexa app, but invariably it's not as comprehensive as the manufacturers' own software would be. For instance, I have some Hue color bulbs, and whereas within the Hue app I can adjust their colors across millions of values, with the Echo Plus I have to ask for colors by name since the app doesn't give me a color-picker. More annoying, since the Echo Plus does away with Hue's own hub, Philips' app won't work.
Rather than granular control, Amazon is pushing its enhanced grouping support, though it can be a little complicated. Alexa already had support for Groups – all the devices in the kitchen, say, or in the bedroom – but now you can assign an Echo to a Group. If, say, you walk into the bedroom and say "Alexa, turn on the lights," the bedroom Echo will hear you and automatically understand that you probably want the lights in that room to be turned on.
However, there are also now Routines, which are effectively macros of multiple smart home actions that happen together. Saying "Alexa, good night" can shut off all the lights and lock the doors, for instance, while saying "Alexa, good morning" could raise the thermostat, turn on the coffee machine connected to a smart outlet, and begin your Echo Flash Briefing. Instead of a spoken command, you can also set a Routine to happen at a certain time, including different settings according to whether it's a weekday or the weekend.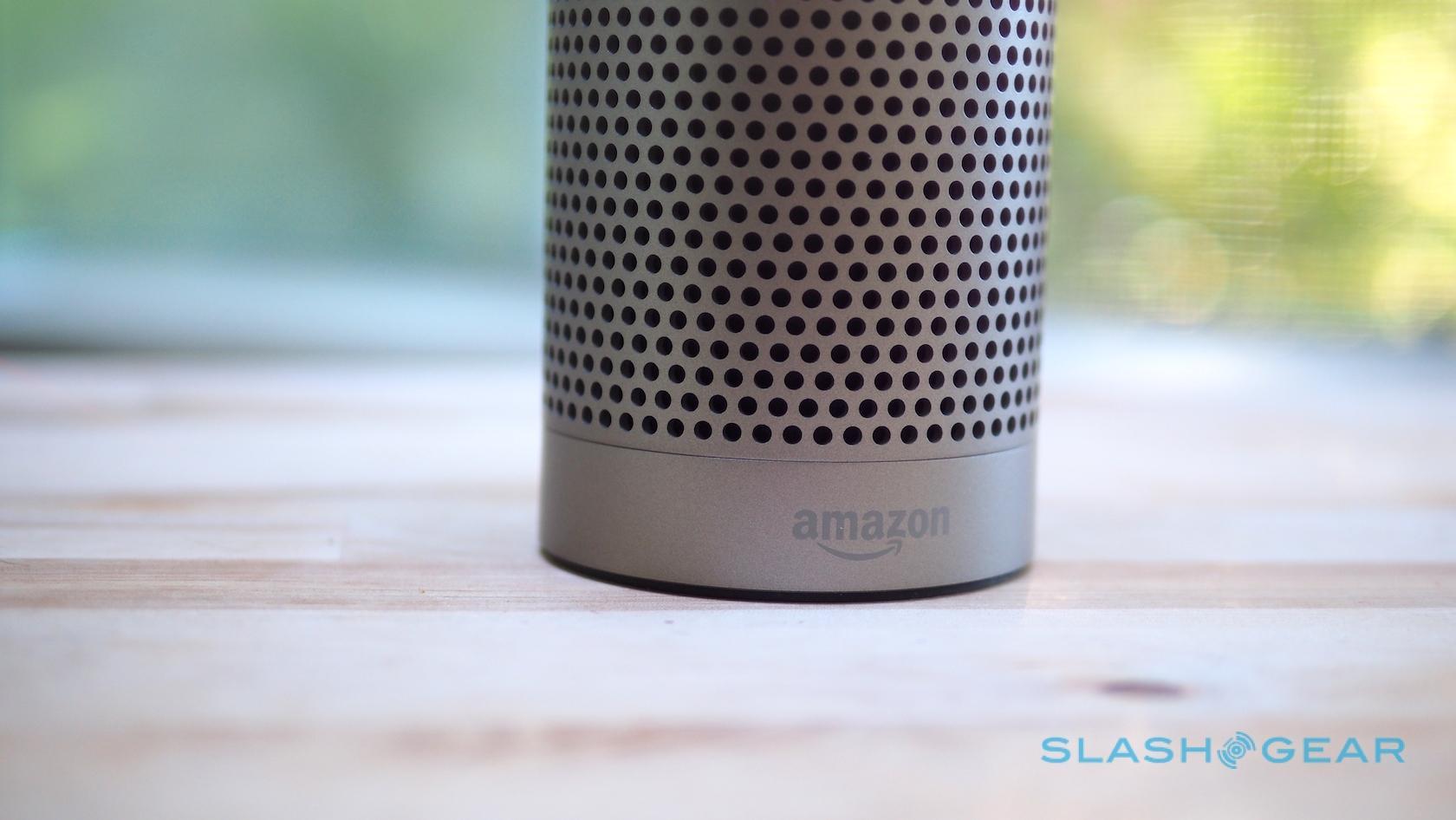 After that you choose which smart home devices you want to activate, and whether you want news, traffic, or weather reports too, or all three. It's all fairly basic – there's no conditional triggers, for instance, like having the Echo Plus run Routines based on motion sensors being activated or if the temperature drops below a certain level, and you can't have specific songs or playlists played – but should give those new to automation a taste of what's possible.
Of course, you don't actually need an Echo Plus in order to get that taste. Any of the other Echo devices can connect with smart home gadgets, either via a web interface or a manufacturer's hub, just as they could before. If you have Hue lights installed via Philips' bridge, for instance, an Echo Dot will be able to connect to them just as well as an Echo Plus can, and get added to the same Groups. Unfortunately it seems Routines are more picky: many of the existing smart home devices I have gave me a "not currently supported" error message when I tried to add them to a new Routine.
Wrap-up
Amazon's argument for the Echo Plus is that setting up the smart home can be time-consuming and needlessly complex, a tangle of hubs and interfaces just to get each thing talking to the other. That's not untrue, though there remain benefits from doing it that way. The Echo Plus supports the basics via Alexa voice control, but anybody wanting more granular control will find the app woefully slim.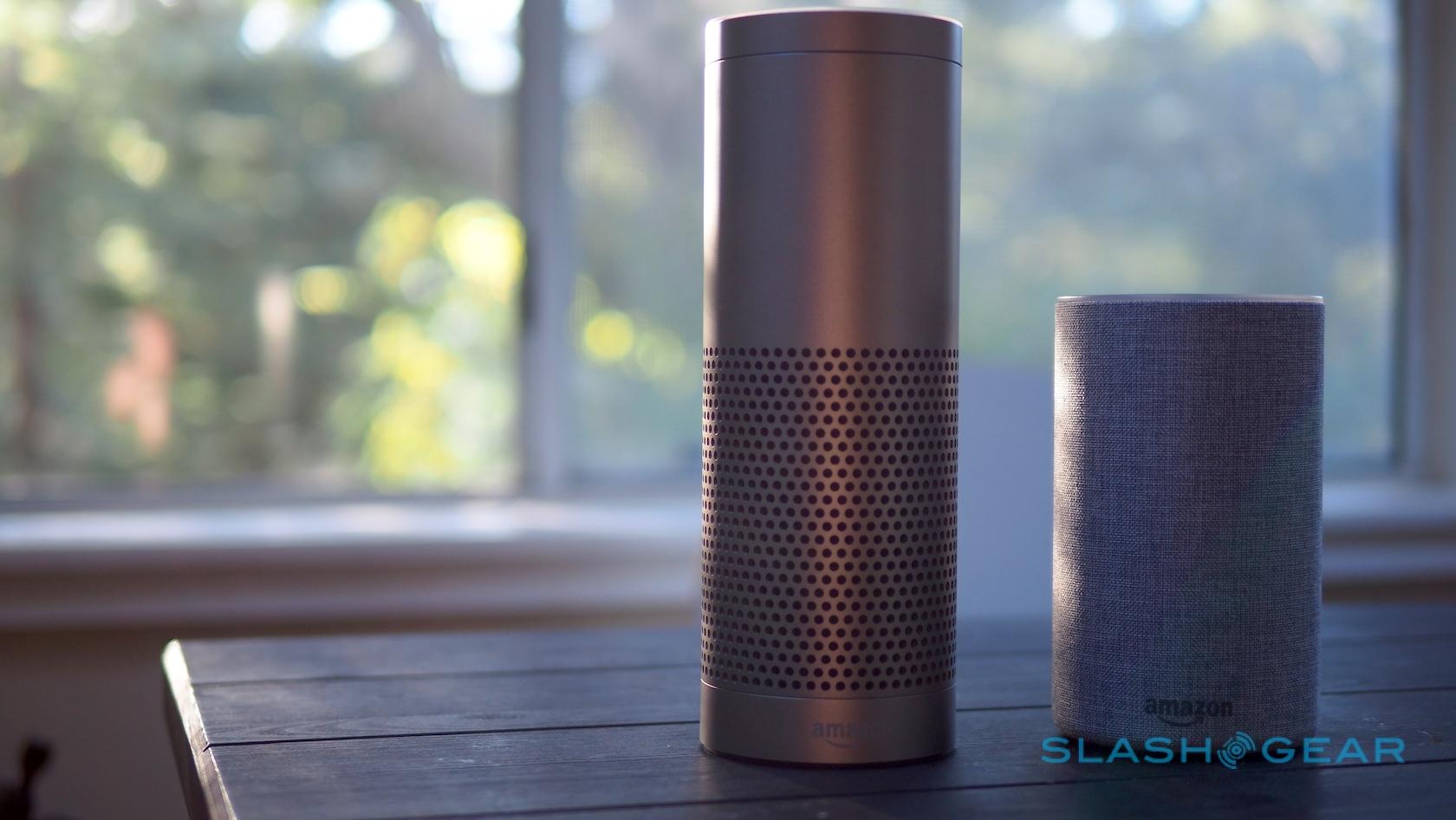 As long as you're willing to buy Zigbee-connected devices from Amazon's list of recommended products you shouldn't have a problem with compatibility, but right now that's about 100 items. Rival hubs like SmartThings, which will work happily with Alexa too, count supported devices in the thousands. Throw in an Echo Dot – of which you can buy three for the cost of a single Echo Plus – and you get Amazon's Routines too.
It leaves the Echo Plus in an intriguing but difficult position today. The promise is more smart home device support in time, but the audio improvements I was hoping for haven't really arrived over the first-generation Echo, and I missed being able to control, say, my Hue lights from my smartwatch or the widgets on my iPhone, rather than having to give the Echo Plus a spoken instruction or try the underwhelming Alexa app. Streamlining the smart home is a noble goal, but the Echo Plus plays it a little too simple to warrant the premium over a regular Echo (2017) or Echo Dot.