Synaptics Clear ID in-display fingerprint scanner to go on a "Tier 1" phone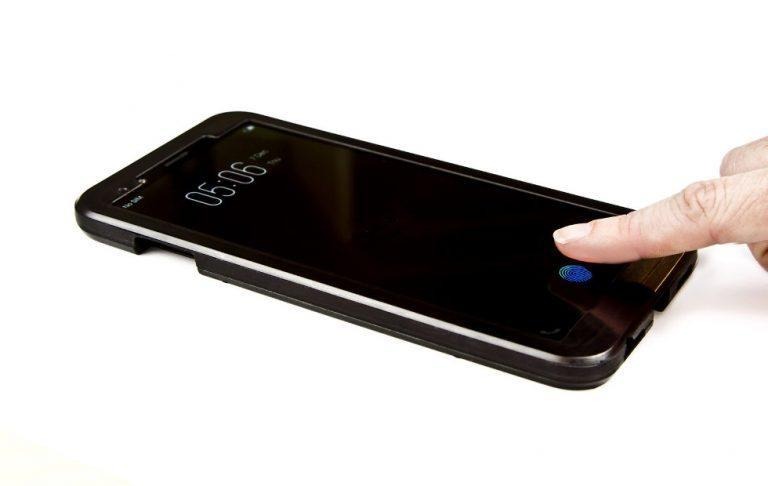 Too late the hero perhaps? Synaptics has just proudly announced that its Clear ID FS9500, which is perhaps the world's first commercial in-display fingerprint scanner, has already started production. More than a year too late for it to do any good for the likes of Samsung and Apple. Synaptics doesn't seem to be worried, however, as that same announcement reveals that the mass production is for a "Tier 1 OEM". So let the guessing game begin!
The question is, who are these Tier 1 OEMs? Synaptics indirectly answers that my qualifying it's partner as one of the Top 5 OEMs. Depending on which market analyst you ask, that would include, in no particular order, Samsung, Apple, Huawei, OPPO, and Vivo. It is, however, also hard to discount Xiaomi and LG.
Apple, however, is unlikely to adopt the new technology. Not after it is trying very hard to push Face ID to the masses. Coincidentally, Synaptics is also doing its hardest to claim how its Clear ID is faster and more secure than face 3D facial recognition, taking an indirect swipe at Apple.
Samsung, on the other hand, might not use it either. At least not for the Galaxy S9. Recent leaks have shown that it will, instead, still adopt the rear fingerprint sensor, albeit arranged differently. It could still use it for, say, the Galaxy Note 9, but not within the timeline Synaptics is boasting of. While Synaptics does mention "smartphones with infinity displays", the latter has been reused to refer to most bezel-less screens except LG's Full Vision.
So the question remains unanswered. But the bigger question is whether it will matter at all. Most OEMs with infinity displays have already shifted their fingerprint sensors to the back or even to the side. While an in-display fingerprint sensor would mean one less component to worry about on the rear, the technology is still too new and unproven to be completely relied on. Just like Apple's Face ID.