The Galaxy S9 must fix these three big S8 flaws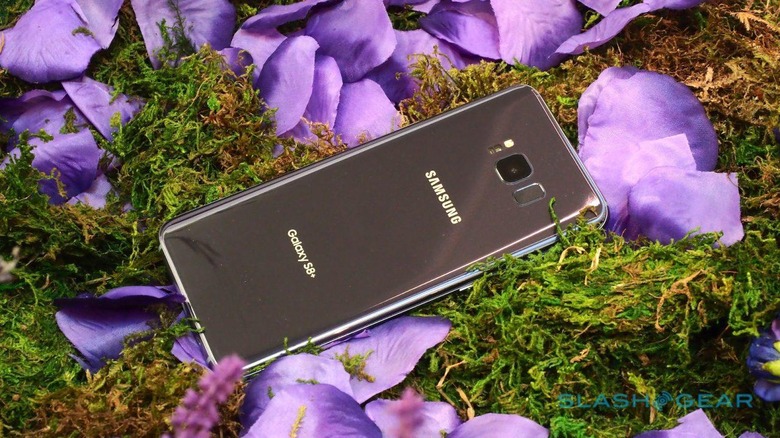 2017 had a bumper crop of smartphones, but the mobile world refuses to slow, and all eyes are on the Samsung Galaxy S9 in 2018. The company's flagship consumer phone – since, it would likely argue, the Galaxy Note 8 and its eventual successor are targeted at prosumers – has big shoes to fill, coming on the heels of the generally well-received Galaxy S8. Still, that doesn't mean there isn't room for improvement.
If the rumors are correct, Samsung is at the "evolution" stage of its tick-tock improvements for the Galaxy S9, rather than revolution. With the reception to the S8 so positive, 2018 will be about refinement, not revolution. A bigger display but squeezed into the same size chassis is likely; the latest processors like Qualcomm's new Snapdragon 845 on certain country SKUs; and more, faster storage.
So where is there room for significant improvement? Right now there are three key areas of complaint for Galaxy S8 owners, not to mention three which give would-be buyers of the Android smartphone pause. Fix them, and Samsung will be in an even stronger position ahead of Apple's iPhone X successor.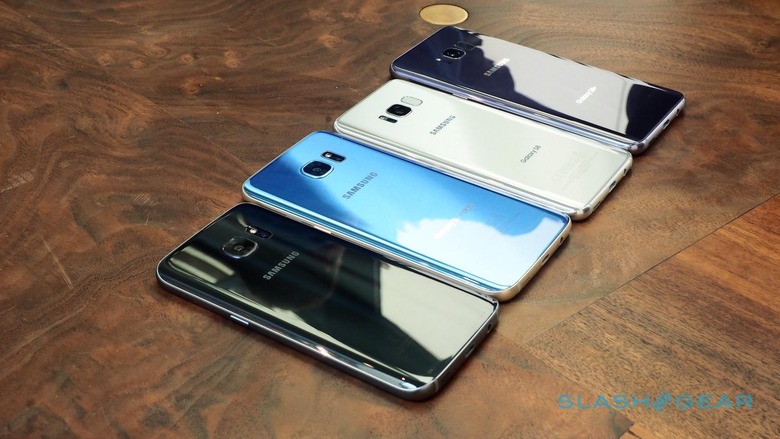 Wear and tear
There's no denying it: Samsung makes a handsome smartphone. The South Korean company's latest design language isn't just good, it's excellent. Tolerance levels between slices of curved glass and metal are near-obsessional in their detail, and the result is that the Galaxy S8 looks and feels superb in your hand.
Superb, that is, when you take it out of the box. Unfortunately, things aren't necessarily so great down the line. The Galaxy S8 isn't exactly fragile, but with its glass front and back, and its narrow metal band running the periphery between them, it's a glutton for scratches and micro-abrasions.
It leaves users with a difficult choice. Do you wrap your brand new phone up in a case, and end up hiding the great aesthetics and materials in the process? Or, do you leave it bare and face the fact that, six months in, the phone is going to be laced with scratches and potentially worse.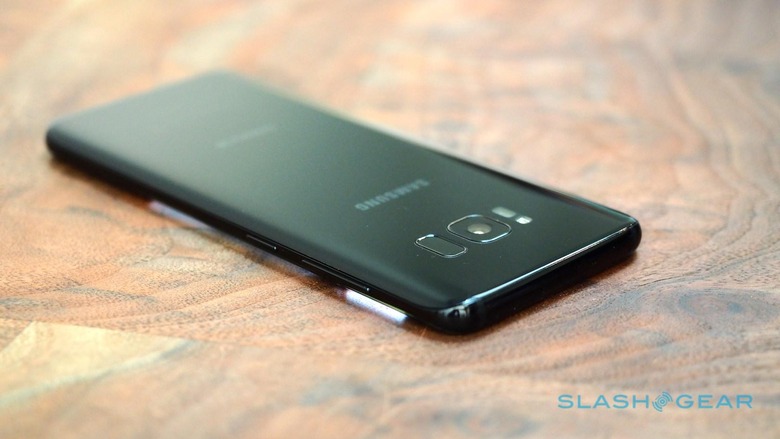 That's not an easy problem to solve, but I'd like Samsung to do a better job at it with the Galaxy S9. Part of that will depend on its materials partners: Corning, for instance, which makes the Gorilla Glass so familiar from many smartphones. The glass specialist actually has a new formulation which Apple is currently using on the iPhone X – and billing as the world's most resilient – but while they may have co-created it, it's not exclusive to the iOS smartphone.
Fingerprint ergonomics
The Galaxy S8 did away with the home button before Apple could on the iPhone, but Samsung's answer to what to then do with the fingerprint sensor differed dramatically. While the iPhone X embraced Face ID, facial recognition on the S8 remained little more than a gimmick, and certainly not something you'd want to entrust the security of your precious smartphone to. No, instead you'd probably find yourself probing around the back with a fingertip.
With in-display fingerprint scanners out of reach, Samsung opted to put the reader on the back instead, by the camera. It's probably the single biggest complaint most users have, given how, even after extended periods of using the Galaxy S8 as your everyday driver, it can still prove tricky to locate by touch along.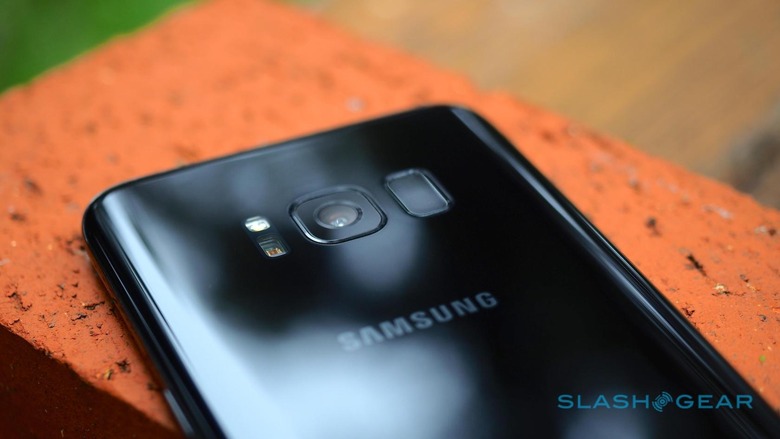 For the Galaxy S9, I'd like to see Samsung address the ergonomic elephant in the room. While the iris scanning the S8 and Note 8 offer is a solid alternative for the most part – and will, if the latest rumors are true, be getting an upgrade itself on the S9 – it wouldn't take much to refine the fingerprint reader many would still prefer to use. Obviously, moving it so that it's apart from the camera lens would be ideal, but even just adding greater texture to act as a guide for your fingertip would be an improvement over the current design.
Bixby
It's fair to say we had high hopes for Bixby. Samsung's virtual assistant was billed as the crossover of Siri or the Google Assistant with legitimate on-device AI: everything you'd do with your fingertips, you could do with Bixby by voice. Sadly, the reality proved very different.
There is, frankly, little that Bixby can do that warrants regular use. Its camera-based search and comparison shopping tools are of tenuous value; its personalize insights fall short of what Google can figure out about you. If you want the best results, you need to be using Samsung's own apps, and for many that's just a non-starter.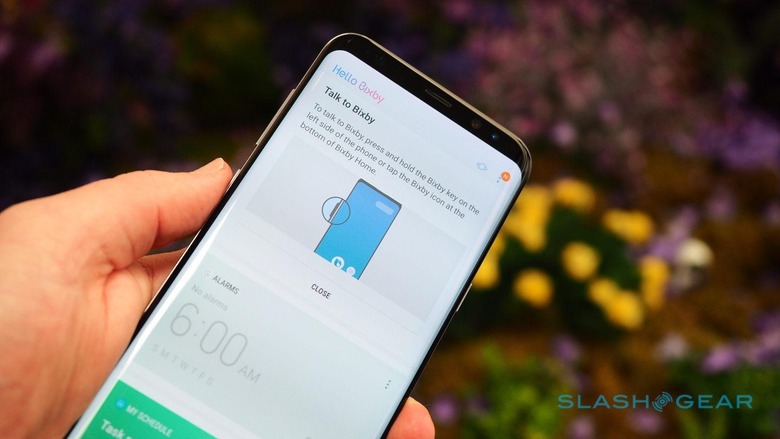 For the Galaxy S9, Bixby needs a true raison d'être. Never mind justifying a dedicated button on the side of the S9, the assistant needs to justify its entire presence. If I'm going to add Samsung to the list of companies I grudgingly give up data privacy for in order to reap the rewards of artificial intelligence, I'm going to have to see some actually useful intelligence first.
Wrap-up
Barring a Note 7-style recall disaster, I think it's pretty fair to predict that the Galaxy S9 will be another strong showing for Samsung. What I'm hoping, therefore, isn't just that the S9 buffs up what made the S8 great before it, but that Samsung puts in the effort to legitimately address the real complaints current users have. That doesn't just include the three factors I've mentioned here, but things like timely security patch releases, reducing the clutter of carrier bloatware, and streamlining the whole Samsung app experience.
Get it right, and there's no reason why, even though we're expecting the Samsung Galaxy S9 release date to be relatively early in 2018, it couldn't still be a contender for best phone of the year by the time next December comes around. Samsung has convinced us it can do more than just copy the iPhone. Now, it needs to demonstrate it can tip its flagship phone over from simply "great" to "greatest."