Synaptics In-Screen Fingerprint Scanner To Debut In Vivo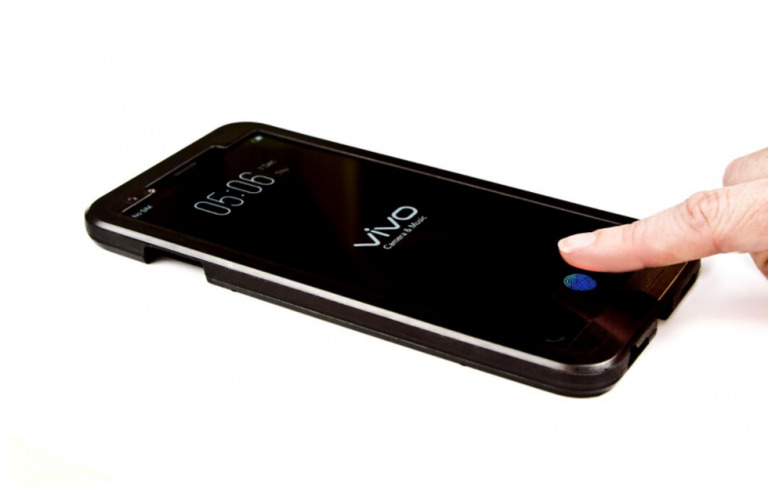 Human Interface Device (HID) expert Synaptics might be grasping at straws to salvage what it can from its much-delayed in-display fingerprint sensor. It recently announced that the sensor, the Clear ID FS9500, has gone into mass production with one of the five Tier 1 smartphone makers in the world. Not leaving much time for a guessing game, Synaptics has finally revealed who that OEM is, and it is none other than Vivo who, just a few months ago, flaunted Qualcomm's ultrasonic fingerprint sensor instead.
To be fair, Vivo is indeed part of that Tier 1 group, depending on who you ask. That group has Samsung, Apple, Huawei, Oppo, and, finally, Vivo. But while it does have the numbers, it might not exactly have the popularity that Synaptics might need to make its belated technology popular.
Samsung reportedly invested a lot into Synaptics' development of the in-display fingerprint scanner but it seems that the timing was never right. Although the Galaxy S9 has yet to be announced, the Korean OEM might have just given up on the idea and cut its losses. And while Apple may have never been a customer, abandoning the in-display sensor idea in favor of 3D face recognition still dealt a mighty blow on Synaptics' prospects.
The choice of Vivo is, however, a bit bewildering. Yes, Vivo likes to take risks and be the first in line for new trends, from having the thinnest phones to having 8 GB RAM to having 10-core CPUs. That said, Vivo was boasting in June about a different in-display, or rather "under display" fingerprint sensor technology, one from Qualcomm, not Synaptics. That one used ultrasonic waves in order to record, detect, and identify fingerprints. That said, it was only a demo unit and none of Vivo's commercial models ever got the feature.
Now it seems that Synaptics would still be able to call dibs, at least as far as Vivo's phones are concerned. The bigger question know is whether Vivo is "Tier 1" enough for Synaptics' technology to leave a mark in the market or if OEMs are more interested in cashing in on Apple's new trend.
SOURCE: Forbes