Qualcomm's ultrasonic fingerprint sensor is Vivo's secret weapon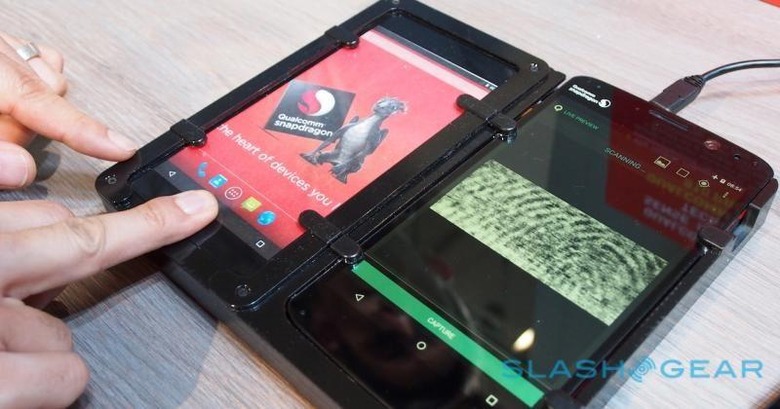 Although fingerprint scanners hiding underneath glass displays is quite the hot topic in smartphones these days, the dream isn't actually new. It has been around a few years back and some even had nearly working solutions. One of those is Qualcomm and it is now reminding everyone of that. At MWC Shanghai, the mobile chip maker will be showing off its latest ultrasonic fingerprint scanner running underneath the display of an actual commercial smartphone. And, in a way, it will be showing Samsung what it might be missing out on.
It was actually more than two years ago when Qualcomm first demonstrated its own take on a fingerprint scanner. Unlike the optical sensors used by all fingerprint scanners in the market, including the still elusive embedded ones, Qualcomm utilized ultrasonic technology to overcome the physical limitations of a conventional scanner, like glass, metal, oil, and water.
The new Qualcomm Fingerprint Sensors are a step up from that first gen batch. They actually come in three types, one for OLED displays, one for glass, and one for metal. The Qualcomm Fingerprint Sensor for Display can scan through a 1200 µm OLED display stack. The Glass variant can work through 800 µm while the Metal one goes through 400 µm of aluminum. And in addition to fingerprints, the sensors can also double as heart rate and blood flow monitors.
Qualcomm says it will demonstrate its Fingerprint Sensor for Display and for Metal running inside a modified Vivo Xplay 6, the Chinese OEM's late 2016 flagship. Last week, Vivo released an "Unlock the Future" teaser for MWC Shanghai, hinting at an embedded fingerprint sensor. Whether it was only referring to this demo or a future Xplay 7 phone remains a mystery. Given this partnership with Qualcomm, however, it's not that far off.
The one manufacturer who might be on the losing end is Samsung, who will have failed twice to bring such a feature to its 2017 flagships. Qualcomm and Samsung have reportedly parted ways, as Samsung intends to fully compete with Qualcomm in the mobile processor market. The timing of Qualcomm's announcement is almost too perfect to be coincidence. That said, Qualcomm isn't making its Fingerprint Sensors exclusive to its Snapdragon platform and will be opening it up to OEMs for evaluation in Q4 of this year.
SOURCE: Qualcomm