HERE's why everyone wants Nokia's maps business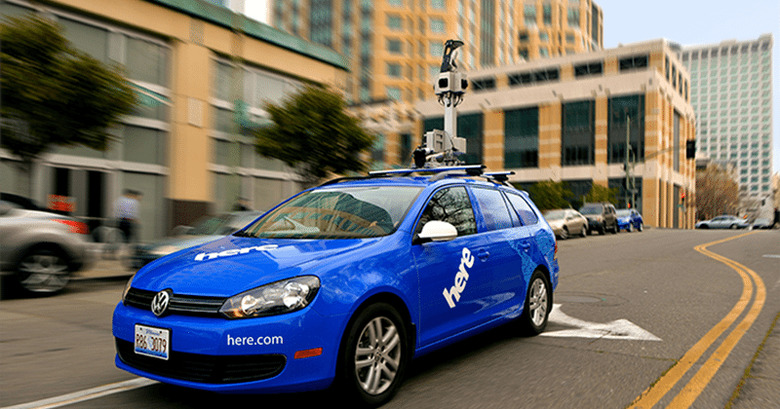 The war over knowing exactly where we are is going to be expensive. Interest in Nokia's HERE division from big German car makers, Uber, and others is tipped to have driven the potential purchase price to $3bn or even higher, as old automotive faces off against new tech darlings. Turns out, the value of accurate maps is about more than just knowing which junction to take to get to the Ikea parking lot.
Mutterings of a potential sale began in April, with Nokia said to be willing to split off the mapping business as it focused instead on networks and its Alcatel-Lucent acquisition.
The chatter was quickly followed by possible suitors, first Alibaba and Amazon, and then a consortium led by Mercedes-Benz, Audi, and BMW. Not typically bedfellows, the group was said to have been motivated by a fear of seeing HERE fall into Google's hands, giving the search giant a huge advantage.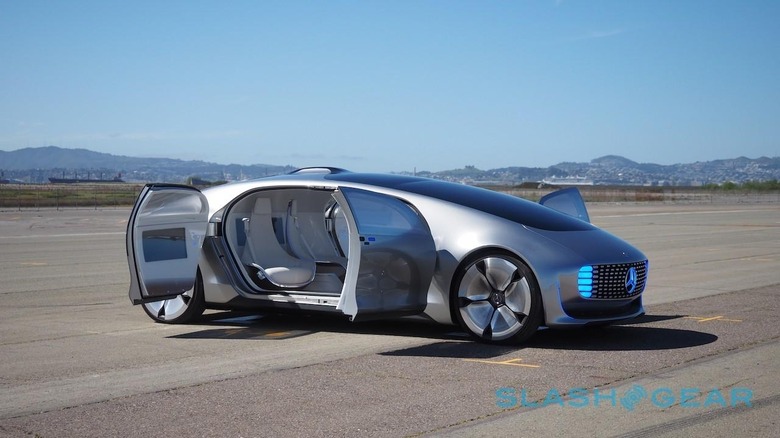 Their interest is hardly altruistic, however. According to one source, the concern was that Google would borrow the Android release model for a new operating system for autonomous cars, offering it freely to anybody who wanted to make vehicles capable of driving themselves.
The group – along with Baidu and others – are said to have been willing to pay as much as $2bn for HERE.
Most recently, startup success Uber is believed to have raised the stakes even higher, the cash-rich on-demand car service said to be willing to pay as much as $3 billion to bring HERE's tech in-house.
At stake is more than just maps. Although HERE already provides navigation data to around 80-percent of the factory-fit mapping-capable dashboards in the auto industry, not to mention licensing it to standalone PND manufacturers and more, most recently it has been working on what it refers to as HD Maps.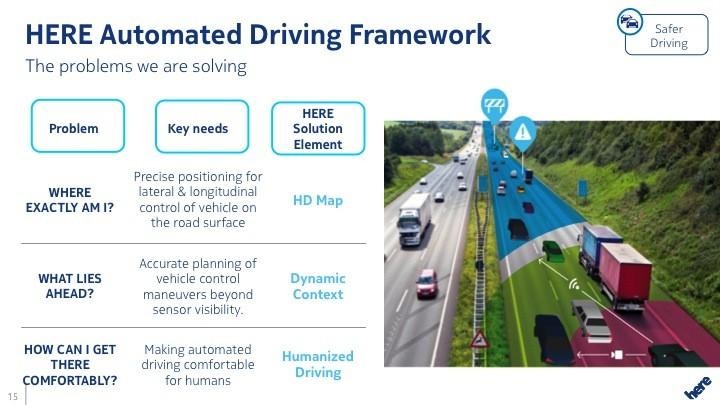 On the one hand, these super-high-resolution maps are perfect for self-driving vehicles. HERE dispatches a squad of camera cars which use lasers and more to accurately map intersections, individual lanes, and even curb heights, furnishing autonomous systems with all the information they might need to safely navigate cities.
However, that's not where HERE's research ends. The company has also been building out its predictive systems, ranging from ways for smart cities to intelligently route and monitor road use, through to HERE Traffic which monitors thousands of roadways in real-time.
One project, for instance, is capable of predicting the "next big venue" simply by observing patterns of traffic flow around points on the map. That could be used to shape points-of-interest recommendations on "what's hot" lists and such.
Meanwhile Nokia has also been acquiring startups working in that space, such as context-savvy navigation firm Medio and destination-predicting specialist Desto last year.
Together, HERE has been piecing together not only an understanding of the roads and routes people take, but the reasons they might be taking them. It's that all-important context that makes the company important.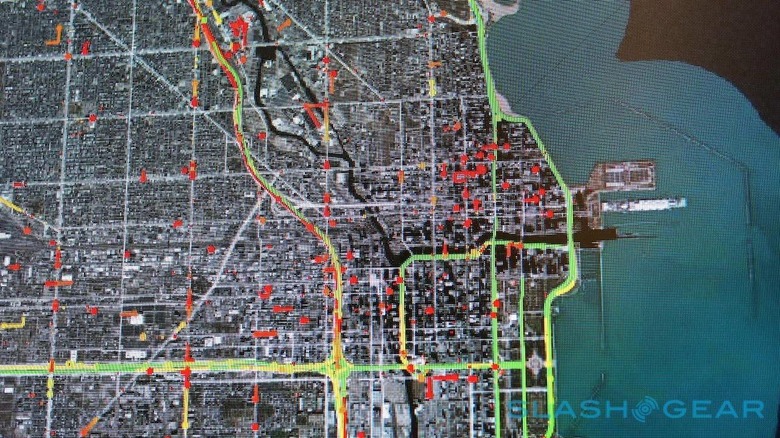 Exactly what each firm said to be involved in negotiations would do with the various parts of HERE's business is likely to vary. For Uber, it might be a way to better predict car demand and, by offering to open the platform to taxi companies, potentially even bridge the rift between the old cab firms and its on-demand alternative.
For Mercedes, Audi, and BMW, meanwhile, HERE might be a gateway to cars that not only can drive themselves, but figure out where you want to go before you even know it yourself. Question is, are the generally conservative companies willing to pay what HERE might end up commanding?
"We do care who ends up owning this business," one auto industry source told Reuters, with an amusing degree of what's presumably understatement.
Still, it's worth remembering that back when Nokia acquired Navteq, the mapping company that went on to be a key part in HERE, it spent $8.1bn to do so.