Report: Nokia considering sale of HERE maps business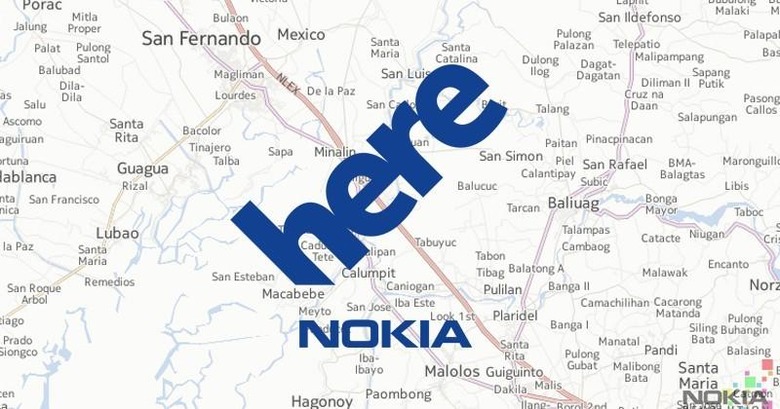 Former phone manufacturer Nokia is said to be looking at its options to sell its maps business, known as HERE, as a way to fight its financial debt troubles. This information comes in a new report from Bloomberg, who add that HERE is valued at approximately $2.1 billion, based on Nokia's finance reports. No final decisions have been made at this point, and Bloomberg's sources for this news are "people familiar with the matter," but apparently Nokia is getting assistance from a financial advisor to find a potential deal.
It's not completely clear who Nokia might be trying to sell the HERE business to, but Bloomberg's sources did say that Uber is among those they've contacted. Others are said to be private-equity companies, although no names were disclosed.
It was also said that a group of German car manufacturers are interested, seeing as how mapping technology would be valuable to nearly any auto company. Again, no names were reported, but it's easy guess it could be any of the luxury car makers, including BMW, Mercedes, or Audi. Bid offers are expected to be made sometime month, at the earliest.
The suggested reason Nokia is looking to sell HERE is to recover from its recent labeling as "junk" in terms of credit status, as well as to focus on its network businesses, which are responsible for generating as much as 90% of the company's revenue. If HERE sells somewhere around $2 billion, it would mean Nokia has lost a significant amount of money after its 2008 purchase of mapping company Navteq for $8.1 billion.
SOURCE Bloomberg