Nokia HERE grabs Desti for smart predictive traveling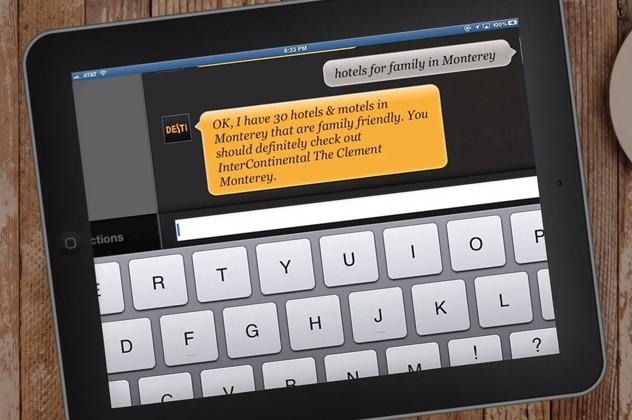 Nokia's HERE division has snapped up Desti, promising to add artificial intelligence to its future maps to help travelers get exactly the type of hotels, restaurants, and other POIs they want, whether it be for family trips or business. Desti – spun-off from the same team responsible for coming up with Siri – is a search engine for travel, using natural language processing and pattern learning to give advice in a way HERE says will eventually turn its apps into personalized virtual travel agents.
"We want to create a new class of location services that implicitly understands who you are and what you're looking for, sometimes even before you ask," HERE VP of Search and Places Don Zereski said of the acquisition.
Desti works by having a conversation of sorts with the user, picking out contextual details along the way that helps refine the results. That's then integrated with knowledge of their individual preferences built up over time.
So, for instance, if you're asking for hotels for a business trip, Desti can automatically filter out resorts more suited to relaxation at the destination. However, if you've previously leaned toward modern hotels rather than old, that might be taken into account too.
Similarly restaurants and other venues can be intelligently organized and suggestions made which Disti's algorithms believe better suit the interest of the user.
For HERE, that means a whole extra layer of filtering and metadata which can be baked into its navigation platform. At its most basic, it could help shape search results in map apps; however, it would also allow cars powered by the Nokia HERE Automotive platform – the company's smartphone-integrating tech for dashboards – to suggest better points-of-interest on the route, potentially reducing driver-distraction along the way.
Terms of the deal have not been announced, though Desti's iPad app has already been pulled from the App Store.
SOURCE HERE 360