This week the folks responsible for socking the Google Play store with the latest and greatest in Android devices have added another LG and a brand new Sony device to their ranks. What you'll find is both the massiveness of what was called (earlier this year) the Xperia Z Ultra as well as the LG G Pad 8.3, both of them being released with "Google Play Edition" on their box. These devices will be released in a manner not unlike that of the Google Play Editions of the HTC One and Samsung Galaxy S4.
With the Sony Z Ultra Google Play Edition you're working with one of the most massive smartphones on the block. This device has a 6.4-inch display with 1920 x 1080 pixels across it, ringing in at a massive 342PPI. With a Qualcomm Snapdragon 800 processor under the hood and 2GB of RAM, this device is one of the most powerful smartphones in the Android universe.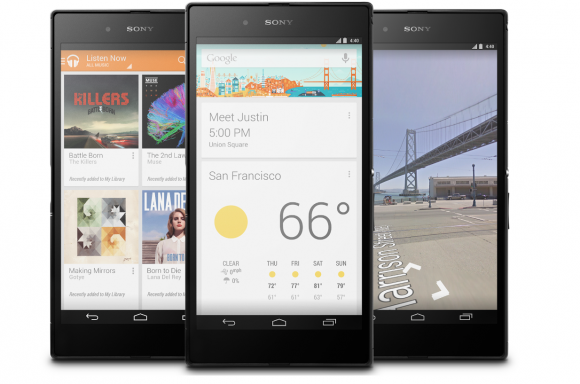 On the Sony X Ultra Google Play Edition you will also have an 8-megapixel camera as a main shooter – on it's back – with Exmor RS sensor and a 2-megapixel camera up front. This device weighs in at 212g and does indeed have a microSD/XC card slot for memory expansion beyond the built-in 16GB. You'll also have IP55 and IP58 standard waterproofing and dustproofing – just so long as your microSD card slot is closed up tight.
Also note – a slightly different version of this device was released earlier this year with the name Xperia Z Ultra – have a peek!
This device will be offered up with a massive amount of connectivity options too, regulated in the USA to AT&T and T-Mobile (outside these two, details have not been shared for LTE):
Unlocked GSM/UMTS/HSPA+/LTE
GSM/EDGE/GPRS (850, 900, 1800, 1900 MHz)
3G (850, 900, 1700, 1900, 2100 MHz)
4G LTE (700, 850, 900, 1700, 1900, 2100, 2600 MHz)
The Sony Z Ultra Google Play Edition will be offered for sale inside the USA for now while international sales are not yet detailed. This device will ring in at $649 USD and is available right this minute.
In the LG G Pad 8.3 Google Play Edition the manufacturer scores the distinction of being the very first tablet to earn that name. While there are Nexus tablets in the Google Play market now, this is the first Google Play Edition tablet to ever be released. This device works with an 8.3-inch display with 1920 x 1200 pixel resolution, this coming out to 273PPI. This device has a 5-megapixel camera at its back as well as a 1.3-megapixel camera at its front, running with 16GB of internal storage. You'll be able to expand storage for this device by up to 64GB more with the microSD card slot provided.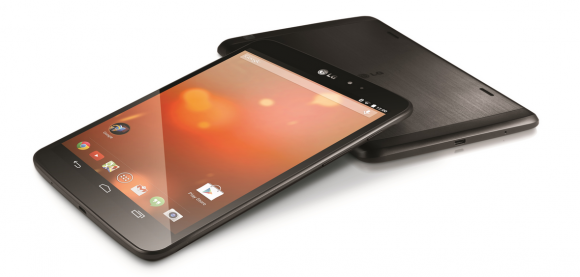 In the machine at hand you'll find a standard 3.5mm headphone jack and microUSB for charging, connecting to the web with advanced 802.11 a/b/g/n (2.4 & 5 GHz). You'll also be able to work with Bluetooth Smart with Bluetooth 4.0 and – like the Sony device – you'll have Android 4.4 KitKat running right out of the box.
The LG G Pad 8.3 works with a Qualcomm Snapdragon 600 quad-core processor clocked at 1.7Ghz, this running alongside 2GB of RAM. Inside you'll also find a 4,600mAh battery and a bevy of sensors: Accelerometer, Compass, Ambient light, and Gyroscope.
Without any carrier-pushed data connectivity you'll only be able to work with this device off-contract, of course, and pricing starts at $349.99 USD. This LG tablet will be available for sale starting this week for shipment inside the USA. International sales are not yet detailed by Google.
Have a peek at our review of the Google Play Editions of both the HTC One and Samsung Galaxy S4 while you wait for a closer look at these newest devices. We'll have our own peeks at the lot of them sooner than later!