Galaxy S11 plus rumors: Headphone jack, release date, screen size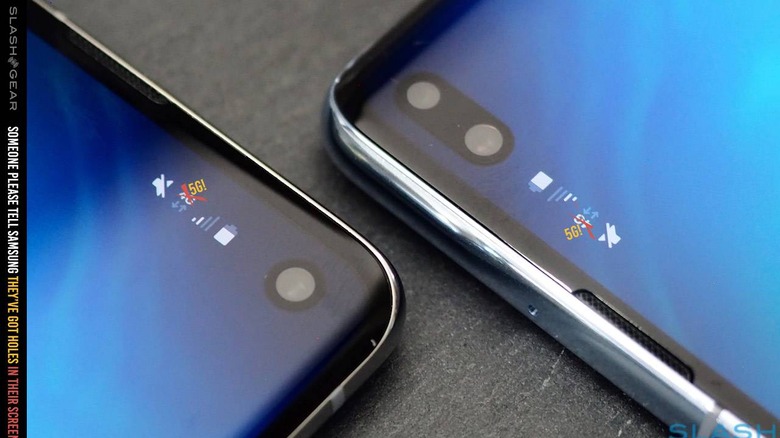 Today we're looking a the latest batch of rumors on the Samsung Galaxy S11, the Galaxy S11 Plus, and the Galaxy S11e. The Samsung Galaxy S11 is one of a set of five different smartphones that's rumored to appear in the S11 collection. There'll quite likely be a 4G version and a 5G version of the Galaxy S11e and Galaxy S11. The Galaxy S11+ (or Galaxy S11 Plus, if you prefer) is currently rumored to appear in one configuration, with 5G. It'll still be able to access 4G LTE, but there'll be no 4G LTE ONLY version.
Beyond not-quite-5G
There'll still likely be more than one Galaxy S11 Plus iteration with different sizes of internal storage. Previous analysis in our big Galaxy S11 round-up showed potential prices for the Galaxy S11 Plus as: $999 (128 GB), $1249 (512 GB), $1599 (1 TB). Then there'll be a bunch of different colors in 2020, while we're at it.
Headphone Jack
That jack is dead and gone, and it'll be fun to look back at the times when Samsung made fun of Apple for this same feature removal. The Samsung Galaxy Note 10 and Galaxy Note 10 Plus were both delivered without said jack. This suggests that headphone jacks are dead and... it's time for more iPods?
You know what phone has a headphone jack? The Samsung Galaxy S10. You know what other phone has a headphone jack? The Samsung Galaxy Note 9. And basically every other Samsung smartphone before the release of the Galaxy S10 – all packed with jacks.
Display Size Bumps
According to Ice Universe on Weibo, the sizes of the several different sorts of Galaxy S10 will be changed in the release of the Samsung Galaxy S11. The Samsung Galaxy S11e will have a 6.4-inch display instead of the previous release with 6.1-inch display – and this new "e" will have a curved-edge display (like the original Galaxy Edge, and most other AAA Galaxy smartphones from the past few years).
The Samsung Galaxy S10's 6.4-inch display will be bumped up, as will the Galaxy S10 Plus. What was a 6.4-inch display smartphone will be a 6.7-inch display smartphone with the Galaxy S11. The Galaxy S11 Plus will have a 6.9-inch display where the Galaxy S10 Plus had 6.6. We're almost up to the original Samsung Galaxy Tab!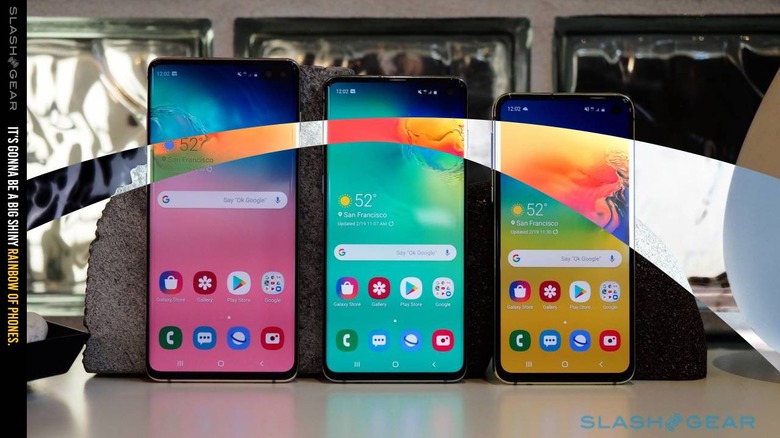 Bixby Button
It would appear that the Bixby button is gone. This was portended by the Galaxy Note 10 and 10+, both of which were delivered with no Bixby button of which to speak. The Galaxy Note and Galaxy S series tend to work this way, with one following the other, and big changes almost always following suit. The Samsung Galaxy S11 will therefore have a volume button (a rocker) and a power button, and no other physical buttons whatsoever. This analysis runs right alongside the tip for a significantly larger battery.
Release Date/Reveal Date
Our most recent analysis suggests that the Samsung Galaxy S11 reveal date is February 24, 2020. The Galaxy S11 pre-order date range will then be from that same date until March 5, 2019. If those dates remain accurate, the official in-store release date for Galaxy S11 will be March 6, 2019. This could change by the time the dates approach – but chances are they're pretty on-point!