Samsung Galaxy S10 Review: We have a new king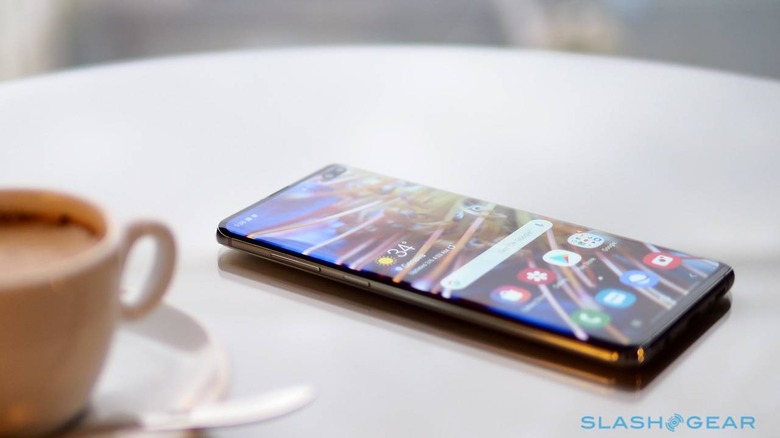 The Samsung Galaxy S10 doesn't fold, it doesn't have 5G – not quite yet, anyway – and it looks a whole lot like the Galaxy S9 from last year, but none of that precludes it from being the smartphone to beat in 2019. While curiosities like the Galaxy Fold may be teasing unusual form-factors, and next-generation 5G networks promise ridiculous speed for those lucky few in launch markets, the Galaxy S10 and S10+ bring their formidable talents to bear on the mainstream.
A whole S10 family
There'll be four Galaxy S10 versions, eventually. The S10 itself, with a 6.1-inch display, is the one Samsung expects to have the broadest appeal. The Galaxy S10+ gets a larger, 6.4-inch screen; it's the phone Samsung provided reviewers with, probably because it has every camera available, front and rear, and will be most appealing to power users.
The Galaxy S10e is the entry-level phone, with a 5.8-inch display that's flat rather than curved, and one fewer camera on the rear. Finally – and not expected to go on sale until the Summer, in the US at least – the Galaxy S10 5G gets the biggest screen, at 6.7-inches, along with a bigger battery, and of course 5G support.
We'll return to the 5G phone when it – and the network coverage it requires – is available. The other three, though, are available from today and share a set of commonalities, some of which single Samsung out among the smartphones on sale today.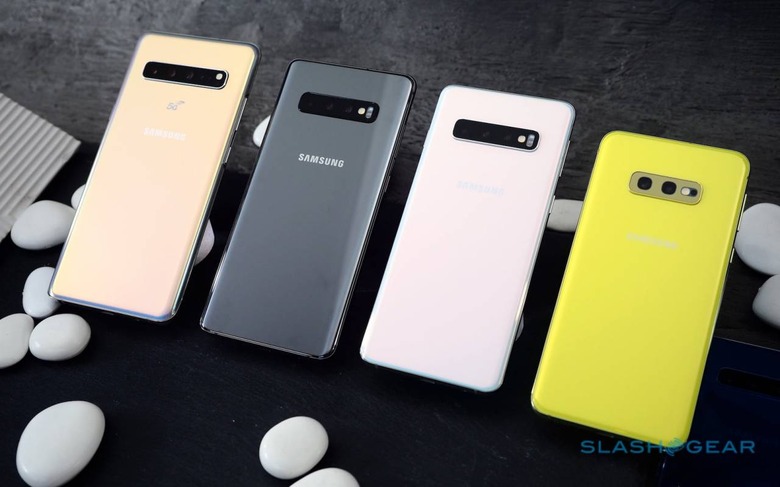 There's IP68 water and dust resistance, a USB-C port, and a 3.5mm headphone jack, Samsung refusing to give up on those who love wired headphones but hate adapters. A microSD slot is included, something else that's increasingly rare. Samsung KNOX security, Fast Wireless Charging 2.0, WiFi 6, and Gigabit LTE are also common across the three.
Galaxy S10 design and the Infinity-O display
Even in a market full of glassy slabs, Samsung's glassy slabs have a strong visual identity. For the Galaxy S10, the back now gets a beautiful pearlescent finish which Samsung calls "Pearl"; it's available in white, black, and blue, but the colors actually shift widely depending on the angle you're holding them. The Prism White Galaxy S10+, for example, can be anything from glistening ivory through to a burnished pink with green tones. Samsung will also offer Flamingo Pink and, in the top-spec Galaxy S10+ models, real ceramic in white and black, too.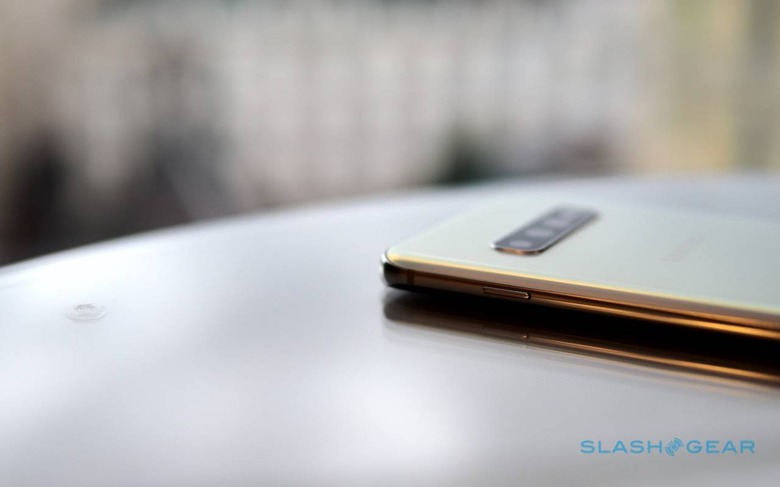 A band of polished metal runs the edge of the S10, with narrow, crisp buttons for power, volume, and triggering Bixby. In a welcome change you can now remap the Bixby button: a single press could launch Google Maps or Spotify, for example, with a double-press summoning Bixby. Sadly you can't map it to launch the Google Assistant.
The new Infinity-O display is integral to the design of the Galaxy S10. It dominates the front of the phone, curving around the sides of the S10 and S10+, with tiny bezels top and bottom. There's no notch, unlike an iPhone XS or a Pixel 3 XL. Instead, Samsung has a small cut-out in the upper right corner, right through the AMOLED itself.
On the S10, it looks like someone took a hole-punch to the screen. The S10+, though, has two front cameras, and so its cut-out is a lozenge shape.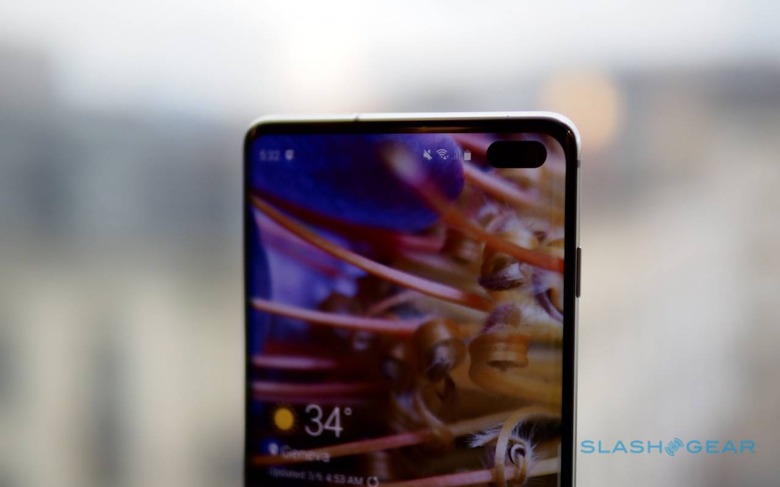 There are probably a hundred potential psychology papers to be written on where you fall on the notch fury spectrum, and I won't presume to tell you whether Samsung's approach is better than that of Apple, Google, and others. Or, indeed, if they should've just stuck with the larger top bezel the Galaxy S9 relied upon. What I will say is that, in general use I quickly found I didn't notice the S10+'s cut-out. I also, for context, rapidly stopped noticing the iPhone XS' notch, and that of the other notch-design devices I've spent time with.
Perhaps I'm just more visually accommodating than others are, I'm not sure. The times the Infinity-O's hole is more intrusive are when you're in full-screen experiential apps, like watching video or playing games. Even then, it's no deal-breaker for me. Slightly more annoying is how some status icons don't quite reflow around the cut-out, though I suspect the software will get better at accommodating it over time as more phones adopt these Samsung Display panels. The Galaxy S10 may be the first, but it certainly won't be the last.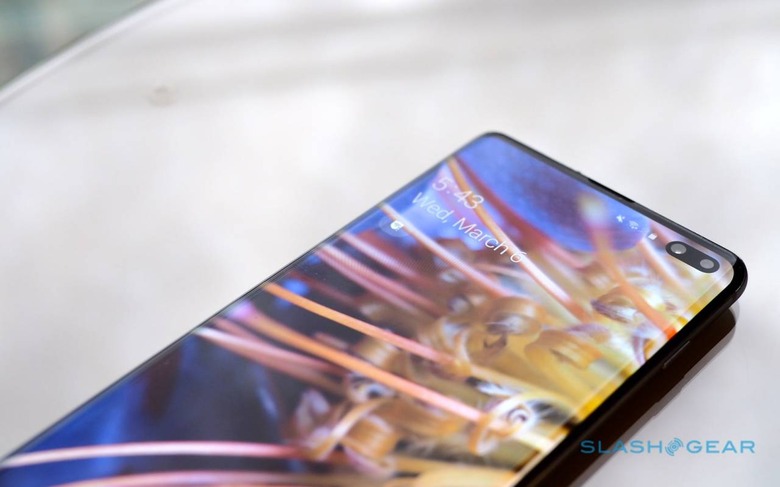 Beyond the hole, the AMOLED screen is notable for its incredible visuals. Colors are bright, contrast levels huge, viewing angles broad. Not for nothing did this screen win DisplayMate's approval recently, and I'm pretty confident in saying it's the finest smartphone screen on the market today.
The first Ultrasonic Fingerprint Sensor
The screen's last secret is Samsung's Ultrasonic Fingerprint Sensor, a first on a smartphone. While other phones have used in-display fingerprint sensors, they've relied on different technology to deliver them: they've also been, in my experience, fairly frustrating in everyday use. Samsung's decision to adopt an in-display sensor comes in no small part down to design.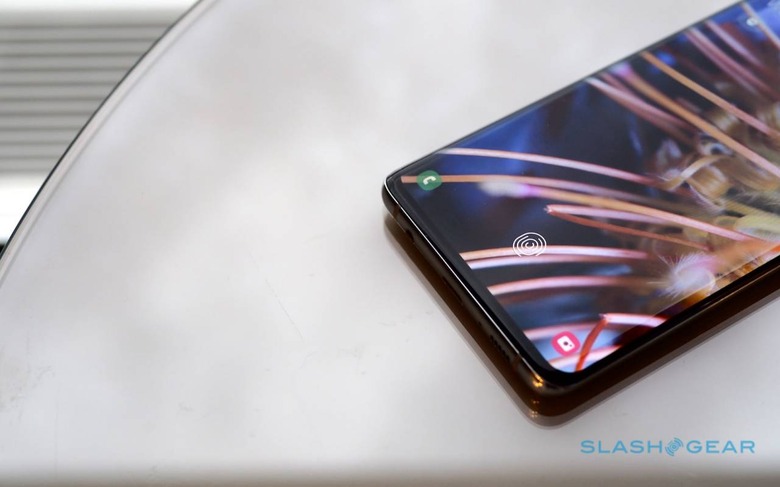 The Galaxy S9 had its fingerprint sensor on the back, by the camera. The most common complaints were that it could be tricky to find by touch alone, often meant you left smudges on the camera lens in the process, and that you couldn't use it while the phone was lying flat on a table. Samsung offered iris recognition as an alternative, but it could struggle in certain lighting conditions and took a little longer to operate.
For the S10, iris recognition is gone – the sensors would've taken up more space than the Infinity-O hole could offer – and you now press your finger on the front, not the back. The active zone is down in the lower part of the screen, Samsung flagging it with a fingerprint icon. Hold your fingertip there a moment, and the Galaxy S10 unlocks.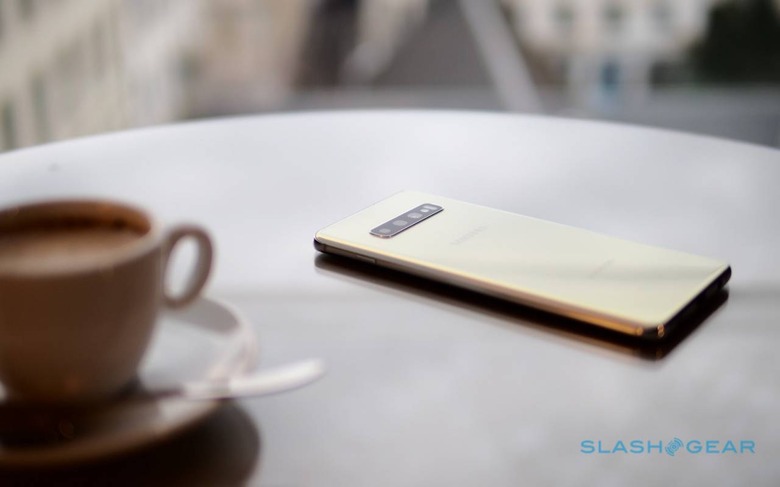 While it's not perfect, in the grand balance of things I do prefer it to the old system. It does seem to take a slightly longer time to recognize your fingerprint than the old sensor did, but for me that's been offset by the fact that I can find the new in-display sensor more accurately first time. I love being able to wake the S10 from completely screen-off by pressing my finger in the right spot, too, and without picking it up first.
With FIDO compliance, it also means you can use the in-display sensor with compatible banking apps, along with Samsung Pay. The same can't be said for Samsung's face unlock, which can be fooled with a photo. If you want proper, secure facial recognition, you still need to look to a recent iPhone with Face ID.
Only the Galaxy S10 and S10+ get the in-display fingerprint sensor. The Galaxy S10e has a capacitive fingerprint scanner built into the side of the phone, instead.
Galaxy S10 cameras
Samsung has made photography a central selling-point of its smartphones in recent years, and the Galaxy S10 is no different. It adds an Ultra Wide camera to the rear, with a 16-megapixel sensor and an f/2.2 lens covering a full 123-degrees. It sits alongside the regular 12-megapixel camera with a 77-degree field of view that, thanks to Samsung's Dual Pixel technology can switch between f/1.5 and f/2.4 lenses.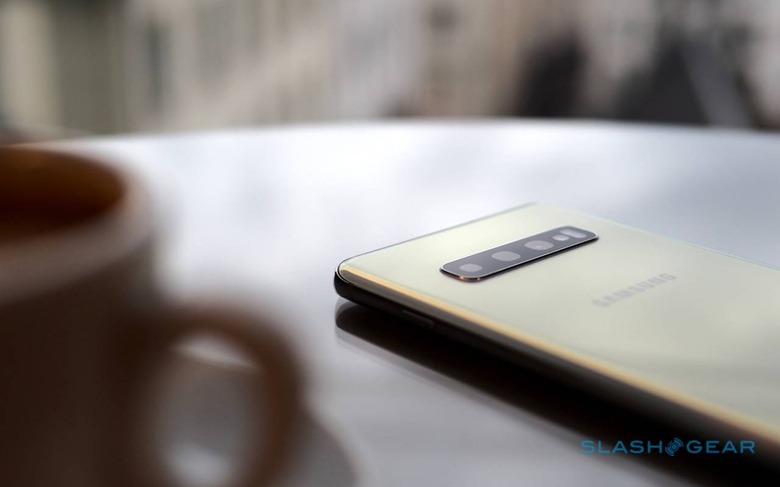 The Galaxy S10 and S10+ throw in a telephoto camera, too. That has a 12-megapixel sensor and an f/2.4 lens, and delivers a 2x optical zoom. It, and the Dual Pixel camera, get optical image stabilization, while the Ultra Wide relies on digital stabilization alone.
The full trio of cameras open the door to a much more flexible photography experience, all built on the important fact that each is capable of great shots. You can flip between the three manually in Samsung's camera app, or the S10 will switch automatically as you pinch-zoom in and out. Being able to fit a much wider scene into a shot can be incredibly useful, though there's a little barrel distortion – which Samsung tries to fix with software massaging – and can be some fringing at the very edges.

In general, though, the torch that is Samsung's solid reputation for photography is carried forward by the S10. That requires the usual proviso that different phones have different tastes in things like color saturation and crispness. You can generally override such things like brightness and how much punch HDR+ adds, in the Pro mode, but Samsung's tendency is still to pull out more saturated colors, whereas an iPhone produces more natural shots.
I'll say it again, though: the photos are different but not necessarily "better" either way. And, while the S10's Ultra Wide camera may now result in more being in the frame at any one time, in general there's not a huge change from what photos taken with last year's Galaxy S9 or Note 9 look like. The quality is basically the same, it's just that you get more flexibility in creativity options with which to wield it.
The Ultra Wide camera also upgrades Samsung's Live Focus. The Galaxy S10 uses the regular and Ultra Wide cameras for that now, meaning that pictures with artificial bokeh aren't always cropped in as they were when the Galaxy S9 relied upon its optical zoom. As with all background defocus features, Samsung's isn't always perfectly accurate: it still sometimes struggles to cut out the foreground subject perfectly from the rest of the scene.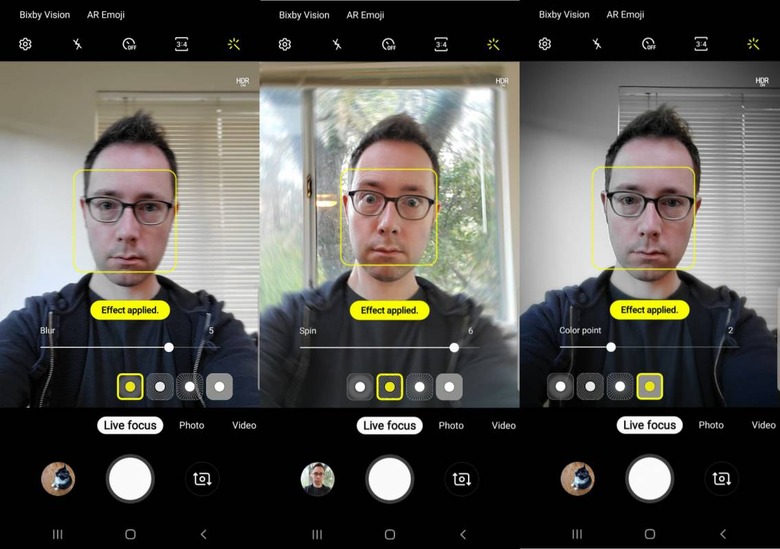 It's better than before, though, and you can adjust the degree of Live Focus both before and after you take the shot. Along with the usual blur there are three other effects available, too. Spin gives a Twilight Zone-style spiral around the subject, while Zoom gives a motion-blur border. I got most enjoyment from Color Point, which desaturates the rest of the frame and leaves only the subject in color.
They're part of Samsung's continued push into AI and computational photography. The Galaxy S10's Neural Processing Unit (NPU) can recognize new scenes and adjust the camera's settings automatically: it can spot a shoe, a vehicle, or a dog or cat, for example, and tweak the saturation and balance contrast to suit. A new document scan option pops up if you're using the S10 as an impromptu scanner, while Shot Suggestions will give composition advice like pointing out if you're holding the phone at an angle.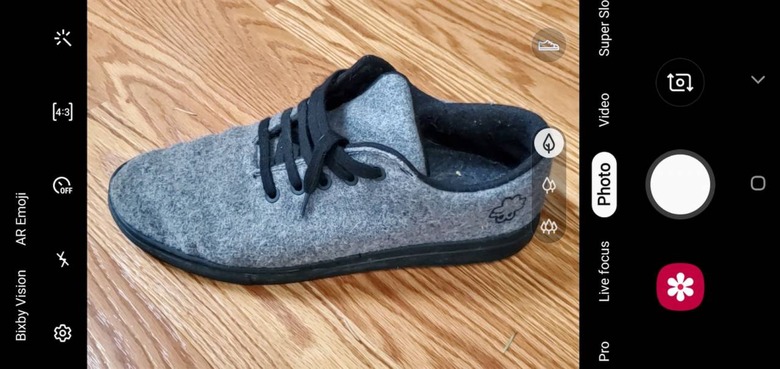 Sadly the one feature I wanted manual control over was left solely under the NPU's control. The S10 has a night scene mode, boosting low-light images so that they're far clearer, but it's down to the phone as to whether it switches on or not. In contrast, the Pixel 3's Night Sight mode can be manually activated, and it works much better than Samsung's system. The Galaxy S10 can produce unexpectedly usable shots in low-light situations – photos you don't instantly delete because they're nothing but murkiness and grain – but the Pixel 3 is downright magical in the same conditions.
On the front, the S10 and S10e get a 10-megapixel Dual Pixel f/1.9 camera, while the S10+ adds an 8-megapixel RGB depth camera too. Its presence – as well as explaining why the Infinity-O hole is twice as wide – is to improve Live Focus selfies. Sure enough they're fine in most cases, but I still had issues with focus fringing around trickier sections like hair.
Samsung One UI
As you'd hope, the S10 arrives running Android 9 Pie out of the box. On top of that, though, is Samsung's newest One UI. It's the latest iteration of its Android customizations and, while there'll always be some who just want the software as Google intends it, One UI is definitely the best version of its tweaks Samsung has come up with so far.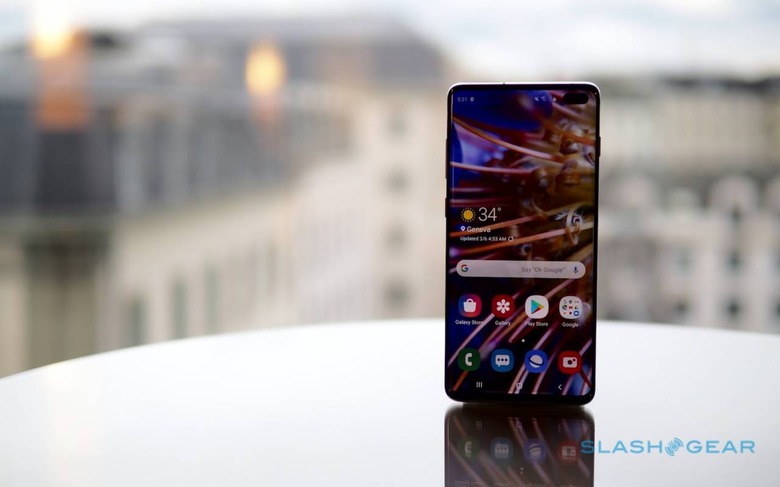 The most obvious change is the iconography, but One UI's color theme and settings interface are unique, too. As with the camera results, a lot of this comes down to personal taste. I can't say I dislike One UI – and some of Samsung's handiwork, like moving buttons in apps and pages into the lower half of the screen so that they're easier to reach when you're holding the S10+ one-handed, are great – but I do worry about how timely new Android versions will be pushed out.
Samsung offers an overwhelming amount of customization, and you could lose hours in tinkering with how One UI looks and performs. What I'd say is worth experimenting with most are Bixby Routines, which are effectively IFTTT routines only for your phone.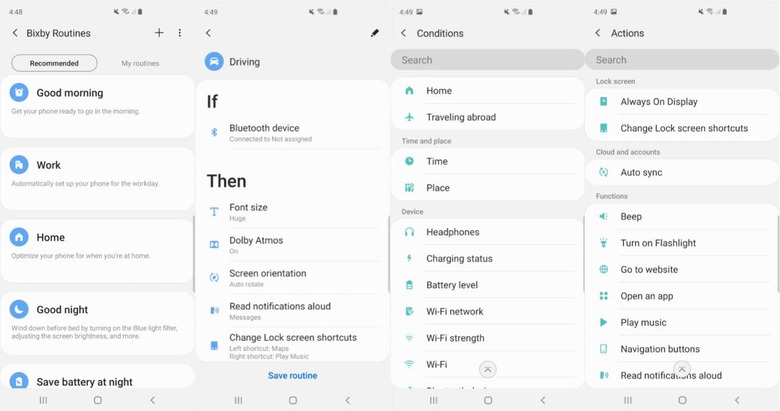 They could be as simple as automatically changing the display and notification settings based on the time you typically go to bed, or turning WiFi off when you leave the house. However, the potential for complex routines is huge. Triggers can be charging status or battery level; when a certain app is opened or if headphones are plugged in or unplugged; or when you arrive at a certain place. Actions include turning on airplane more or mobile hotspot; setting Do Not Disturb or adjusting the volume or screen brightness; playing music; opening specific apps; or even loading a particular website.
Bixby as a voice assistant has earned itself a fairly dreary reputation, which for the most part I wouldn't argue with. Bixby Routines, though, are legitimately fascinating. While third-party apps have offered similar functionality for Android before, Samsung's out-of-the-box ease of use and tight integration with the S10's hardware make them far more approachable and flexible for regular users.
Performance and Battery
With a Qualcomm Snapdragon 855 processor (in the US, at least) across the board, the Galaxy S10 family can't be described as underpowered. 8GB of memory is standard on the S10 and S10+ too; the S10e has both 6GB and 8GB versions. The heaviest hitters can get a Galaxy S10+ with a ridiculous 12GB of RAM. It seems near-unnecessary to point out that you almost certainly don't need that for anything more than bragging rights.
Storage is a welcome 128GB at its minimum. The S10e can be had with 256GB, while the S10 and S10+ offer 512GB options, and that crazy maxed-out S10+ gets a full 1TB. All three have the microSD slot too, which can handle up to 512GB cards.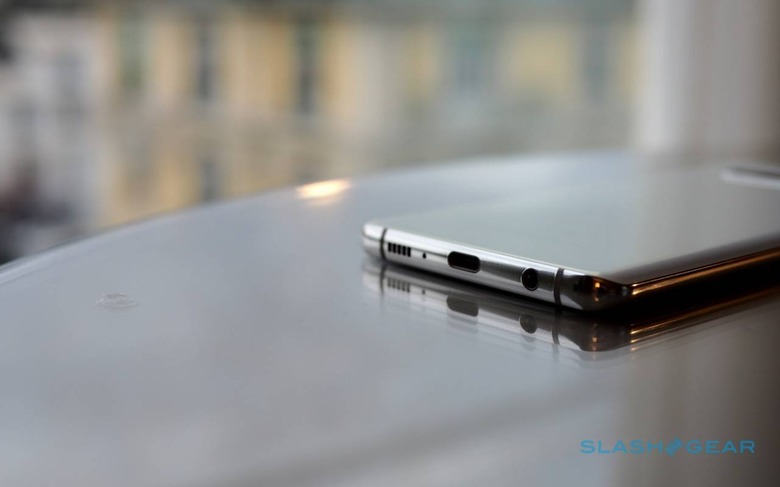 It should come as little surprise, then, to discover that the Galaxy S10 is fast and smooth. Samsung says it has done all manner of optimization so that apps load quickly every time, including predicting what you'll be opening next based on past behaviors. The reality of it, though, is that you don't really notice all the clever stuff going on in the background, simply that lag isn't an issue.
As for battery life, the S10e has a 3,100 mAh battery, while the S10 steps up to 3,400 mAh. The Galaxy S10+ gets a whopping 4,100 mAh; that means it actually packs more power than a Note 9. All support Fast Wireless Charging 2.0, guzzling up to 12W with a compatible charger, but Samsung has stuck with Quick Charge 2.0 when using a wired charger. It means the S10 tops out at 15W charger support, whereas rivals are handling more than double that with Quick Charge 4+ or other, proprietary technologies.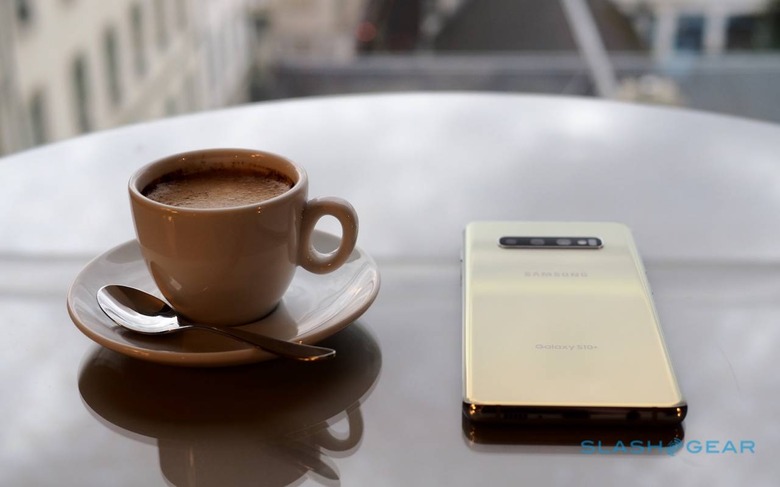 Offsetting those slower wired charging speeds was the fact that I simply didn't have to plug in as often. The Galaxy S10+ has a big display and begs to be used, but even with the sort of hammering a phone goes through in the review process, it wouldn't give up.
Getting through a full, busy day and finding I still had around 30-percent battery left was commonplace. More moderate use could leave the S10's battery only at the roughly halfway point. I'll wait and see how the slightly smaller S10 battery holds up with similar treatment, but I'm pretty confident in saying that the Galaxy S10+ is the best of the flagships for battery life.
Wireless PowerShare
Put the Galaxy S10 down onto a Qi pad and it'll start charging wirelessly. Turn on the Wireless PowerShare option in the quick settings, though, and the phone turns into a charging pad itself.
Samsung isn't the first to offer reverse wireless charging – Huawei beat it there by a few months, with the Mate 20 Pro – but it has nailed how to frame the feature. Huawei's pitch, that it could be an altruistic solution when a friend's phone is running low, always seemed a bit tenuous to me. Samsung suggests the same thing, but either way it's fairly slow to charge another phone by any meaningful amount, and I'm not sure I'm generous enough to take the time – and battery – hit for anything but a few people.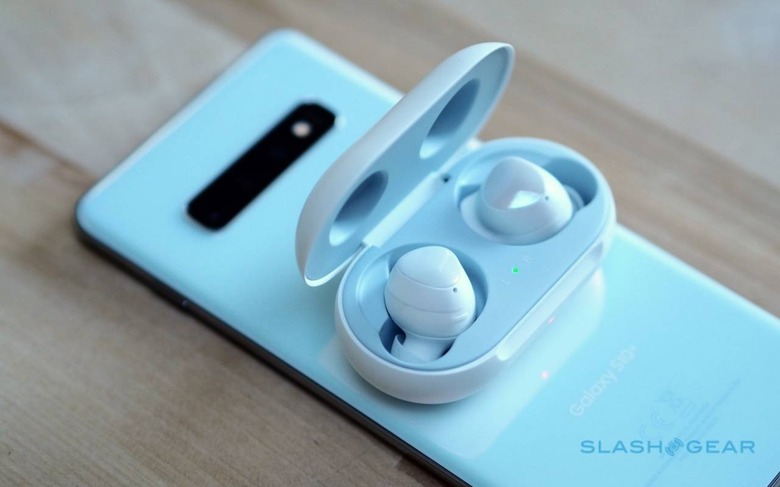 Using the Galaxy S10 to charge up your own accessories – such as the excellent Samsung Galaxy Buds I reviewed recently, which come with a Qi-compatible case – makes far more sense, however. They demand much less power than another phone, making quick top-ups practical. I also relied on it when traveling with the S10: I could plug the phone into the miserly single outlet available by the bed in my hotel room, but still have the Galaxy Buds charging up.
If you do want to be helpful and generous, the Galaxy S10 will step in once your battery drops to 30-percent and stop you from donating any more. Sometimes we must be saved from ourselves.
Samsung Galaxy S10 Verdict
The Galaxy S10 family are flagship phones at flagship prices. Even the most affordable S10e still costs $750; a Galaxy S10 128GB is $900, and the Galaxy S10+ starts out at $1,000. Max out the S10+ and you're looking at $1,600. Yes, that's basically what you'll pay for Apple's 2018 iPhone range, but that doesn't mean it's not an astonishing amount to splash out on a smartphone.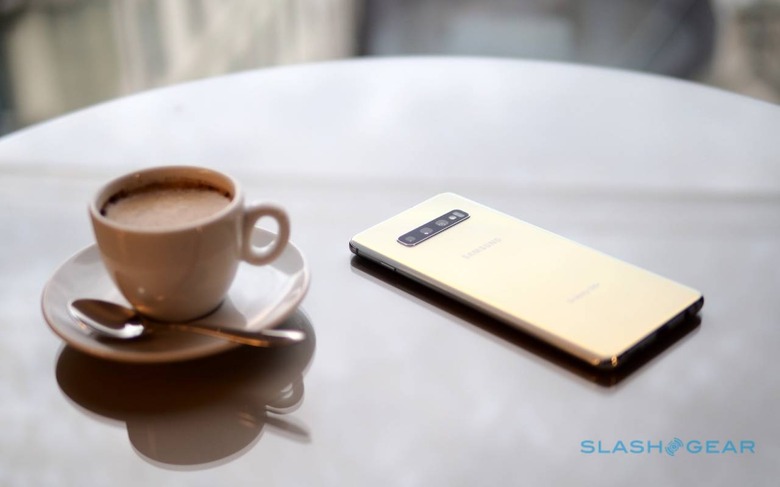 "Worth" is subjective. What's gratifying about the smartphone space right now is that there are several very competitively priced devices with high-end specifications – OnePlus is probably the most commonly-cited, though it's not alone – for those who can't justify dropping a grand on a phone.
You don't need a Galaxy S10, then, but I can name plenty of reasons why you might consider its price tag justified. The excellent and flexible cameras, the incredible display, the potent performance and battery life, and the surfeit of power-user features in a svelte and handsome design easily make it the best Galaxy that Samsung has ever produced. It also makes it a competitor for the best Android phone on the market and, for that matter, the best smartphone, period.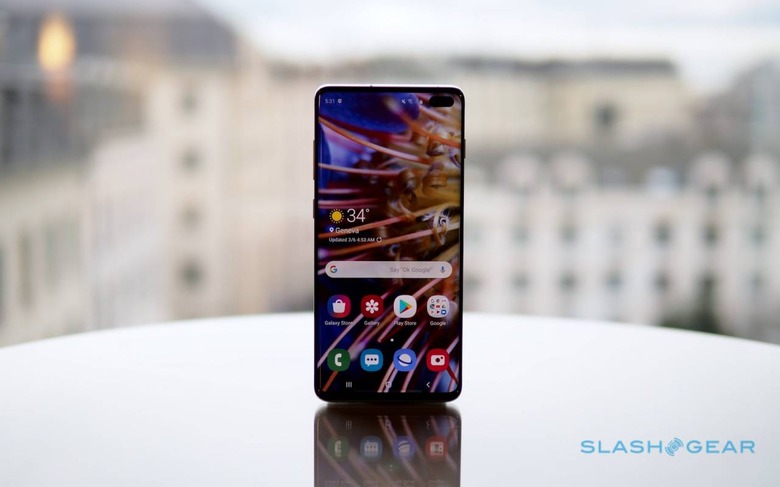 The Pixel 3 XL's Night Sight mode is ahead in low-light conditions, and some will always prefer unmodified Android and the promise of first-dibs on OS and feature updates. iOS fans, meanwhile, may look enviously at the Galaxy S10's notch-free screen and crazy battery life, but giving up their iPhone's software and Apple ecosystem integration might be too bitter a pill to swallow. They're all good reasons to abstain, but the very fact that you need such good reasons to not buy the S10 is a testament to just how much Samsung gets right in 2019.