Galaxy S11 design to almost be as tall as Sony Xperia 1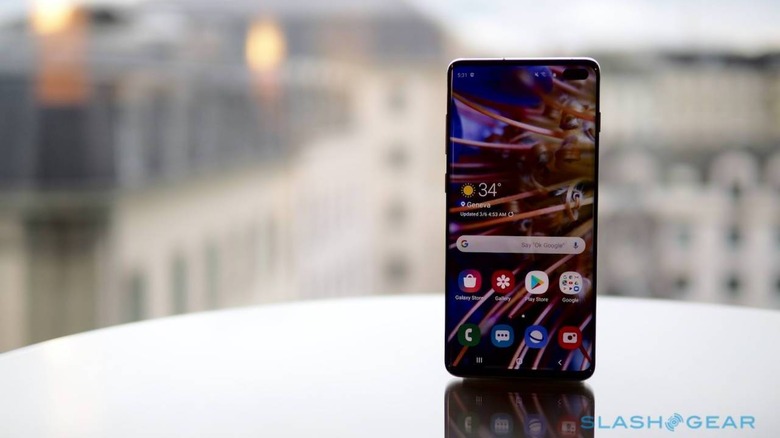 Samsung may have checked off almost all the must-haves in smartphone screens. Well, almost all of them. It still has to deliver a now-trendy 90 Hz or 120 Hz refresh rate and a true in-screen camera that doesn't have a visible hole. That may still happen next year with the Galaxy S11 but there's no certainty of that. What may be certain, at least based on this very early leak, is that it could be taller than any Samsung phone so far, almost but not quite as tall as the Sony Xperia 1.
The Xperia 1 was supposed to be Sony's "reboot" of its smartphone line but it seemed that practically meant finally catching up with smartphone camera trends and giving it a ridiculously tall screen. That height is actually due to Sony pushing a "CinemaWide" display with an aspect ratio of 21:9, similar to ultra-wide monitors and TVs. Very few have hopped on that cinematic train but some are coming close, including Samsung.
There is no hard evidence yet but GalaxyClub uncovered an HTML5 benchmark that may hold clues to the next Galaxy S phone's screen resolution. Of course, the test runs at its usual low resolution, which yields a figure of 384x854 pixels. That, in turn, hints at a 20:9 aspect ratio, which, although not CinemaWide, is taller than the already long Galaxy S10.
Samsung might be preparing its users for that future by tuning its One UI for tall screens. Important navigation items, like tabs, for example, have already been moved to the bottom for easier reach. Whether such tall phones make sense even from an entertainment angle is, however, a different question.
Of course, the SM-G416U sighted in this benchmark may not be the Galaxy S11 at all. Samsung does have the Galaxy A series as a testbed for new and odd features. Regardless, the fact that such a phone even exists in Samsung's labs may indicate an inevitable path towards phones that will literally stand out from the crowd because of their height.