Galaxy S11 may avoid Pixel 4's biggest mistake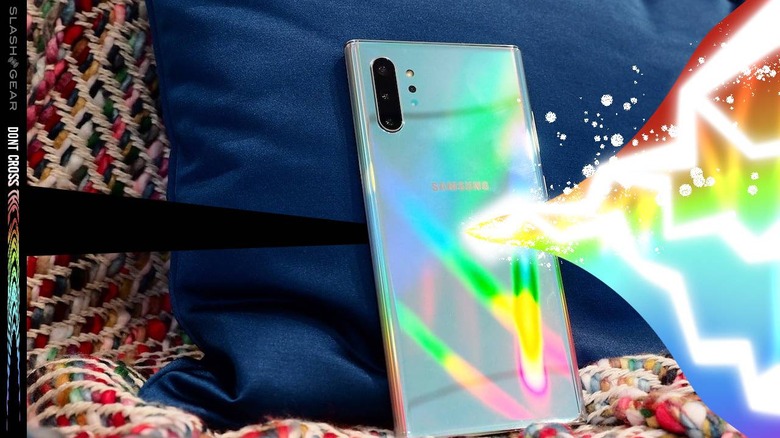 Samsung Galaxy S11 device family leaks at the tail end of the first week of November 2019 suggested the phones would ramp up battery life. As we know from a variety of phones this year – most notably the Google Pixel 4 – making a new phone with a smaller battery than its predecessor doesn't often end in good results. Samsung appears to be summoning the will to give their top-tier smartphones more battery capacity to handle the next round of futuristic technology – high refresh rate displays and 5G connectivity.
One of the biggest pain points you'll find fairly consistently through Pixel 4 reviews this season is in the battery – or the life of the battery therein. The Pixel 4 has a 2,800mAh battery inside, which would've been fine had the device also sported a far less powerful display. But the Pixel 4's battery time isn't fabulous. As our Pixel 4 review says, "battery life ranges from underwhelming to just plain bad."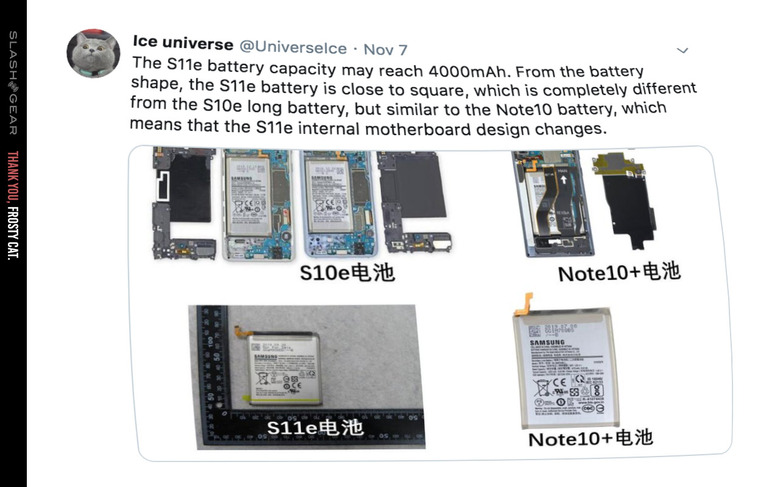 According to Ice Universe, the shape of the battery revealed in a SafetyKorea posting found by GalaxyClub this week gives us some insight into the future. As he's suggested, the size of the battery and the shape of the battery mean there's a new motherboard for the Samsung Galaxy S11 family of devices. That is, unless the Galaxy S11e (which is where this battery is headed) has a completely different design from its non-e edition.
If we look at the GSMArena analysis of the situation, we see that the 14.36 Wh printed on the battery suggests a 3,730 mAh capacity. A "typical capacity" would be different from that, reaching up to a possible 3,900mAh capacity. It would not be a shock to find that Samsung delivers the Samsung Galaxy S11 proper with a 4,000mAh (or larger) battery.
The Samsung Galaxy S10+ has a battery capacity of 4100mAh. If the Samsung Galaxy S10's battery at 3400mAh and the Galaxy S10e's battery at 3100mAh go up by several hundred, imagine where the biggest models will go!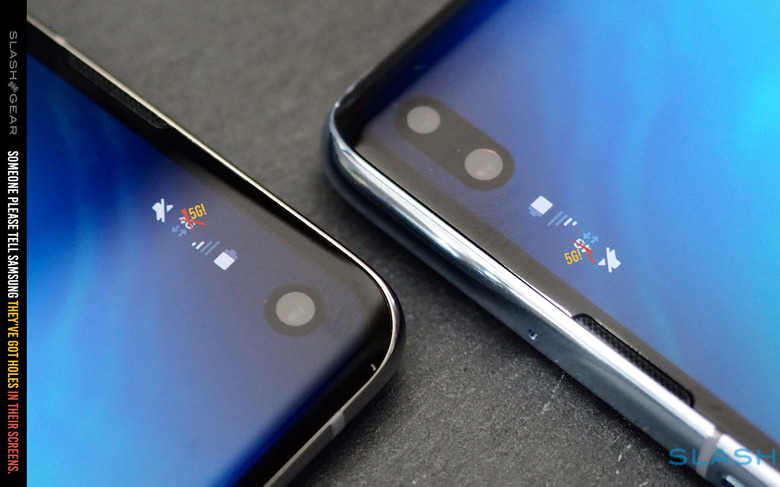 This all plays in well with the speculation that the Galaxy S11 lineup will have the potential for 5G connectivity right out the gate. It also suggests that the potential for Galaxy S11 lineup 90Hz image refresh rate displays might be the way the company goes – that or skip right over to 120Hz. Take a peek at more in our latest Galaxy S11 release date rumors, prices, and camera specs.