One colorful Galaxy S11 leak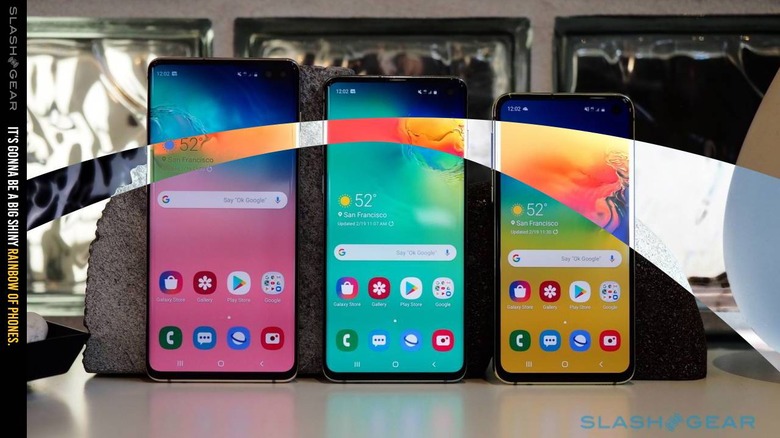 Today the Samsung Galaxy S11 had an info leak several months before it was made official by Samsung itself. This new phone family will likely arrive in a collection of sizes and with powers and abilities set with a variety of variations of the standard brand name. Included in today's list of devices is not just the Galaxy S11, but the Galaxy S11e, the Samsung Galaxy S10 Lite, and the Galaxy Note10 Lite as well.
Per the leaks that've appeared over the past several weeks, we're to understand that Samsung won't simply move beyond the "S10" and "Note 10" branding in the year 2020. The Samsung Galaxy S10 Lite will be one of a few different devices that'll retain branding – variants of brands, that is – from the year 2019. The Samsung Galaxy S10 Lite and the Samsung Galaxy Note 10 Lite will add yet another set of devices to the ever-growing family of S and Note-brand machines.
Per the leaks this week with leakster Ishan Agarwal, @ishanagarwal24 on Twitter, a set of devices in standard (and sometimes wild) colors are revealed. The Samsung Galaxy S10 Lite was tipped to arrive in Black, Blue, and White variants in 2020. The Galaxy Note 10 Lite was tipped to appear in Black and Red variants as well as a possible "Aura" or Silver variant.
The Samsung Galaxy S11 was tipped by the same source to appear in Black, Blue, and Gray variants. As is generally the case, the Galaxy S line will likely expand beyond launch colors in the weeks and months that follow launch. The Samsung Galaxy S11e was tipped to arrive in Blue, Gray, and Pink variants – no black or white there!
The Samsung Galaxy S and Note devices were tipped to be joined in the near future by a new model "Samsung Galaxy Buds" wireless earbuds with product code SM-R175. These earbuds were tipped to be appearing in Blue, Pink, White, and Black variants.