There's a Samsung Galaxy Note 10 coming your way later this year, and it's going to be a doozy of a device. Over the past few weeks we've been gathering and analyzing all reputable Samsung Galaxy Note 10 leaks, and today we've compiled the lot into a relatively easy-reading short format. Here lies the latest report on the Galaxy Note 10 in the weeks and months before its release.
Display
The Samsung Galaxy Note 10 will likely appear in two sizes, one with a conservative display size, the other with a size that eclipses that of the Galaxy S10 5G. That's also bigger than the Galaxy S10+, mind you. The sizing should measure up as follows.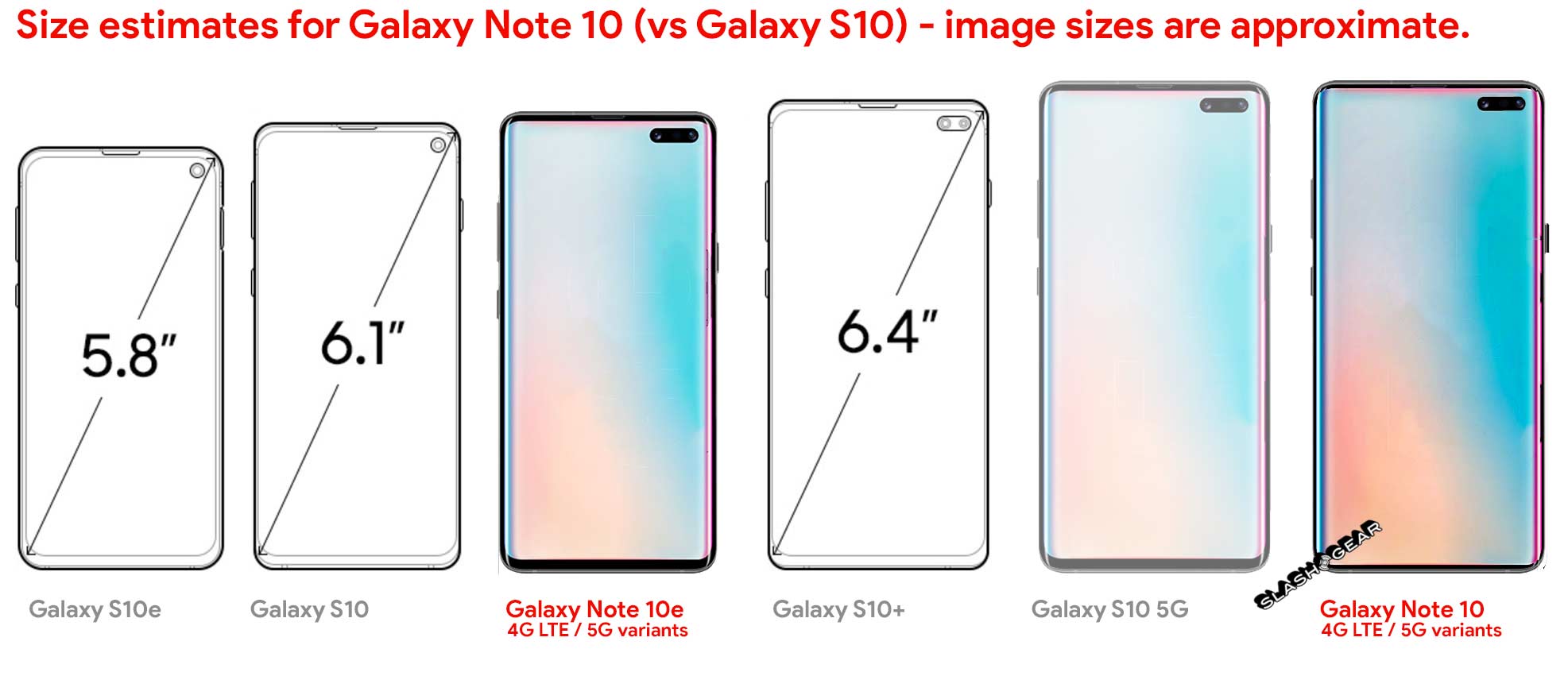 As you'll see, the more conservative model is likely meant to appear as an alternative to the standard Galaxy S10. The display size will likely sit between 6.1 and 6.4-inches, and it'll roll with Super AMOLED display technology. The larger version, Samsung Galaxy Note 10 Pro, will probably be bigger than the Galaxy S10 5G, but only by around 0.05-inches.
It's also been suggested that the aspect ratio should change just a TINY bit. That adds up just fine, given the ever-so-slight changes in aspect ratio with the previous Galaxy S models VS the S10 this year.
Also the front side will likely have a hole in it, either singular or like a pill. One way or the other, the display wont likely cover the entirety of the front of the phone.
Back Cameras
First, the bad news. It's likely the Samsung-made 64MP camera will reach the Galaxy Note 10. The good news is – it probably won't make that big a difference. Given the quality of the Galaxy S10 5G's setup, the Galaxy Note 10's got nothing to worry about.
If what we've previously reported on the camera setup remains true, we'll see a set of cameras that'll be out-done by none. Or is out-done by none on the market today – we can safely assume.
Galaxy Note 10 camera setup (rumored):
• 12 MP, f/1.5, 26mm, 1/2.55″, OIS, Dual Pixel PDAF
• 12 MP, f/2.4, 52mm, 1/3.6″, OIS, 1.0µm pixel size, AF, 2x optical zoom
• 16 MP, f/2.2, 12mm
• TOF 3D scanner camera
Notice the TOF 3D scanner – and note that it'll probably just look like another lens. This setup isn't all that unlike what we've seen on the Galaxy S10 5G – but just a bit better.
5G speeds
Right this minute Verizon is readying the Galaxy S10 5G sales drive, so to speak – but 5G isn't exactly nationwide. Much like 4G LTE in its infancy, we don't have the highest speed access all across the United States at launch. Samsung's not going to be beaten when it comes to releasing a phone that can work with the tech, nonetheless.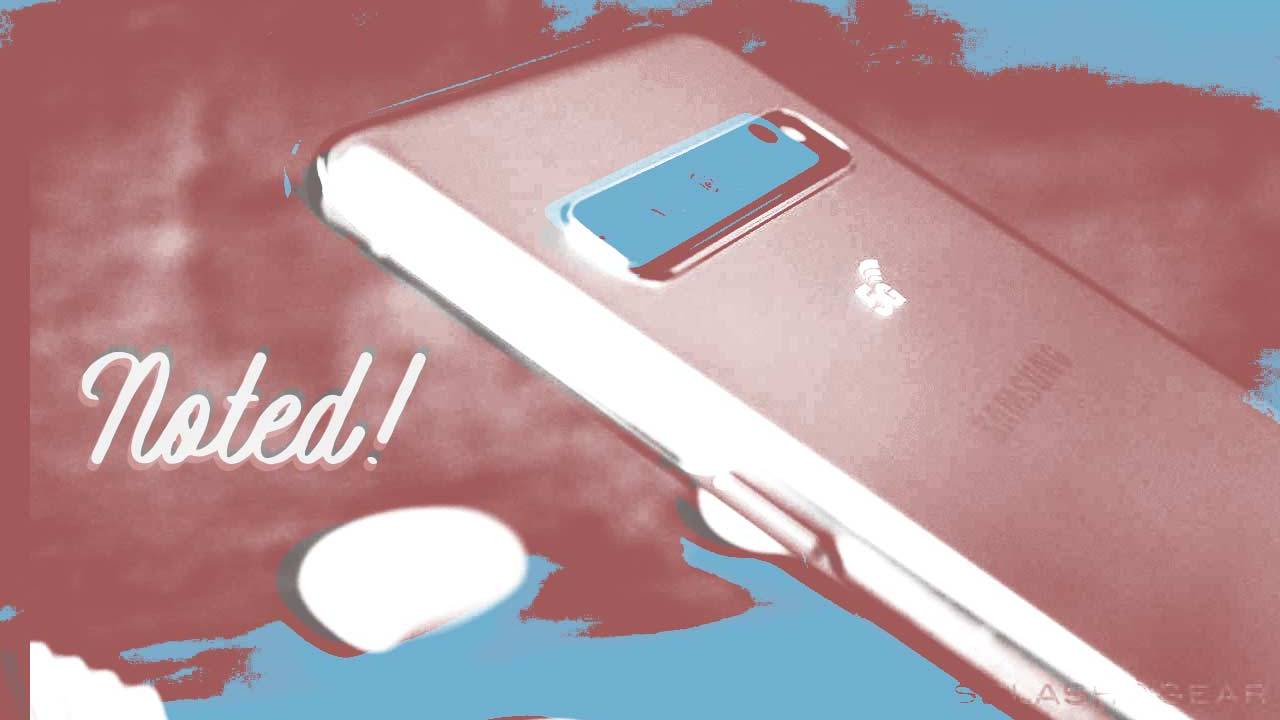 Unfortunate for end users, that means a less-than-optimal experience for users expecting 5G all the time when they buy a 5G Galaxy Note 10. There'll be some dissonance, regardless of how well Verizon warns that their network doesn't cover every inch of North America.
Battery Tech
We could fiddle and fuss over the exact battery size we're expecting, or we could take a peek at the most amazing possibility. That is that Samsung's patented graphene battery tech could be ready in time for the Galaxy Note 10. That'd make battery charging FIVE TIMES faster than the fastest charging on the market today.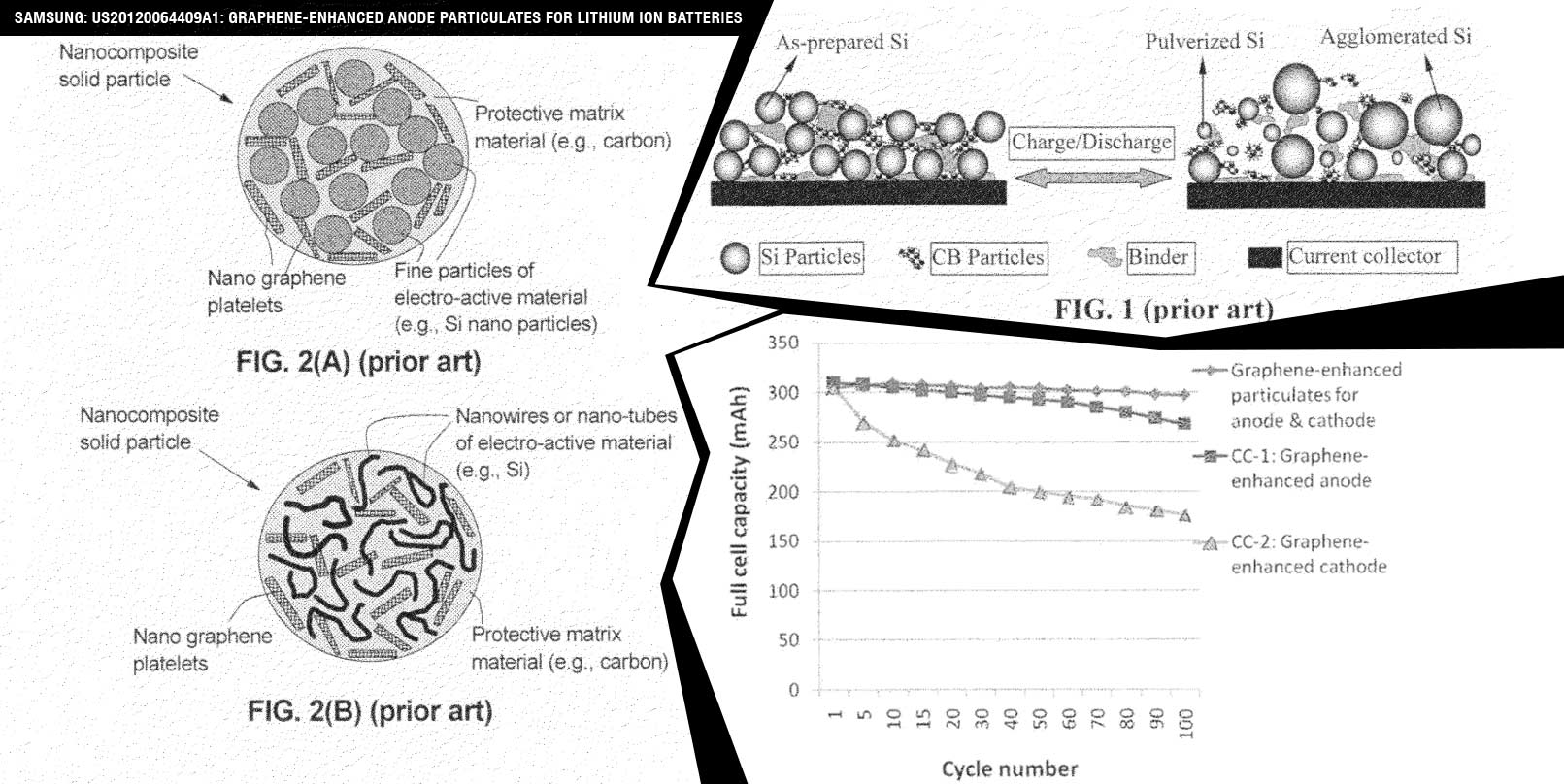 It's not entirely clear just yet whether the new battery tech would hold a charge as long as a standard lithium ion battery – but we shall see. Cross your fingers Samsung has enough models left to release this year that they've got a Galaxy for a test run, first.
Failures
Samsung's had a couple relatively major public failures in smartphones in the last half-decade. Because of those failures, their quality control is under a LOT of pressure. That is a good thing for you, the consumer. That means that while we might not get the absolute most cutting-edge tech as soon as possible – but it'll work by the time it's made public.
We're expecting the Samsung Galaxy Note 10 release date in late August. Much like last year's reveal, the Galaxy Note 10 event will probably happen in early August 2019. Pre-orders for Galaxy Note 10 will likely begin the same week as the reveal event.