Galaxy Note 10 Could Dazzle With A Understated Hole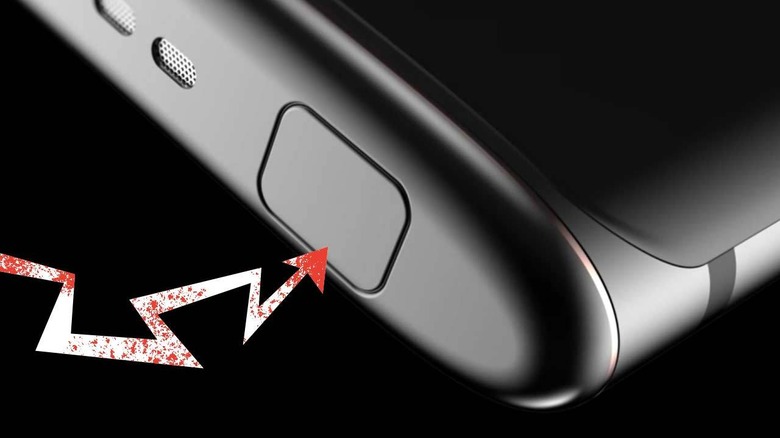 There's little chance we'll get the most ideal phone of all time when the Samsung Galaxy Note 10 is released later this year. Today we're looking at a new concept video for the Galaxy Note 10 based on early rumors and leaks. It might not be spot-on, but gosh darn if only it were close!
The Samsung Galaxy Note 10 was tipped earlier this month to come in at least two different sizes. One would be smaller than the Galaxy Note 9, the other would be larger. The larger version would out-do the size of the Galaxy S10 5G, if only by just a TINY smidgen.
If what Concept Creator presents in the following video is true, Samsung might've abandoned their long-sewn Galaxy design language in favor of a full front display with just a little bit of unique style. This is what I'd call the soup can phone – like they'd put a Campbell's soup can in an industrial press, and it somehow flattened out like a cartoon.
On the top and the bottom are the shiny silver metals of aluminum, while the center rolls with the most full-coverage frontside display ever employed by a smartphone. BUT there's still an "Infinity O" display hole for this machine's frontside camera.
But I don't mind it. Just so long as none of the content avoids the hole just because it's there. I'll do that avoiding on my own, thank you very much. Here we've got just the right amount of unique industrial design cues to keep Samsung's clear hand in the mix.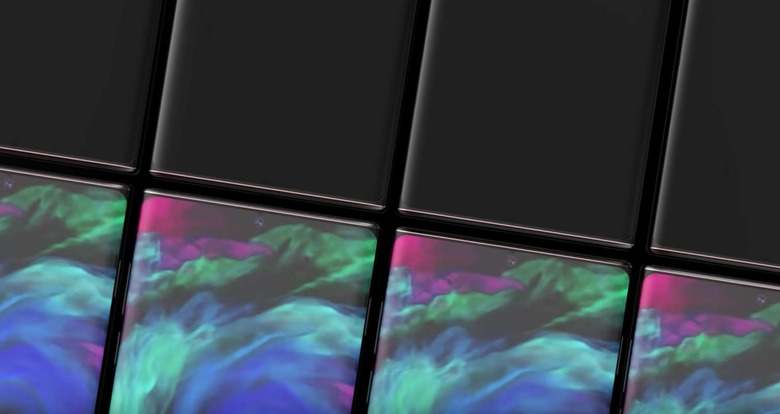 The Samsung Galaxy Note 10 will likely use the Qualcomm Snapdragon X50 or X55 5G modem in late 2019. This will likely roll with the Qualcomm Snapdragon 855 – or something custom Qualcomm's whipped up just for Samsung's latter-half yearly smartphone release.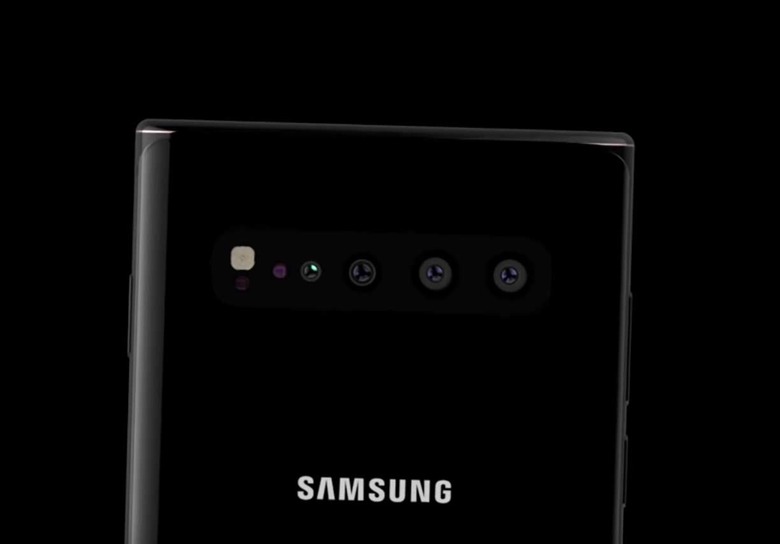 It's expected that the rear of this device will have a set of three cameras and one ToF sensor. That's expressed in the concept video above, too. If you'd like a rundown of the rest of the specs – however tiny – I suggest you take a peek at this specs post from March 20, 2019. Don't forget to watch out for the 5G edition VS standard 4G LTE!
We're expecting that Samsung will keep with tradition and hit up an early August reveal for this device. If I had to get specific with an estimation, I'd say Thursday, August 8th, 2019 would be a good bet. The Galaxy Note 10 release date will likely sit somewhere near August 23rd, 2019 – in the USA, South Korea, and a few other places coming soon thereafter.