This may be the Galaxy Note 10 in specs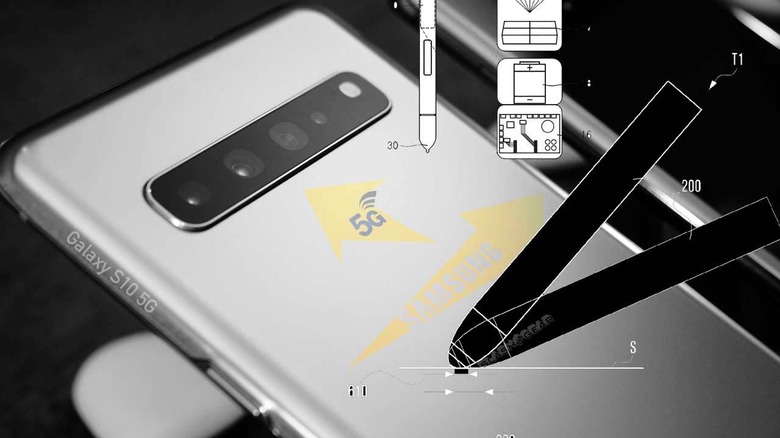 Today we're going over a set of leaked Samsung Galaxy Note 10 specifications that might've just spilled the beans. We're still reeling from the release of the Galaxy S10 and S10 Plus, not to mention the Galaxy S10E – but it's time to start talking about the Galaxy Note 10 immediately. If Samsung one-ups its competitors, like Apple's iPhone XS Max and the Huawei P30 Pro, it'll be high time the display size changed in the Galaxy Note 10, and its innards to boot.
We're still several months away from any official reveal of a Galaxy Note 10, and even further still from a release date, if Samsung follows their own schedule pattern. But here in March of 2019 we're looking at what might be the many measures by which the Galaxy Note 10 is defined right before it hits your hand. The following information comes from a source familiar with the subject who wished to remain anonymous.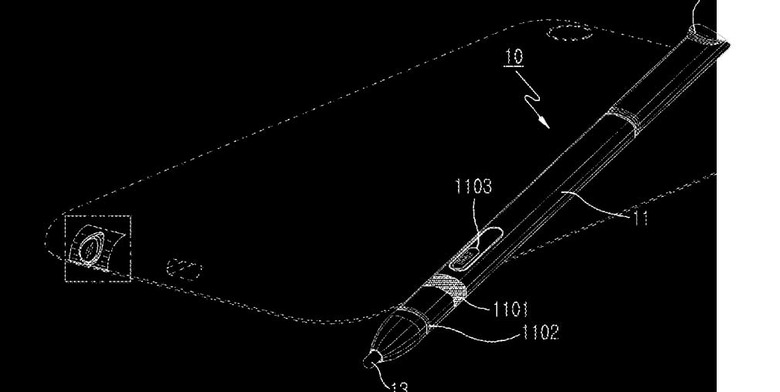 The Samsung Galaxy Note 10 will apparently bring forth a display that looks a whole lot like that of the Galaxy S10 Plus, but on an ever-so-slightly larger scale. Not to be beaten by Apple's efforts to deliver maximum display power, the Galaxy Note 10 may come with a 6.6 or 6.66-inch Super AMOLED touchscreen with 16M colors and an over 89% screen-to-body ratio.
This device will likely have a display density of approximately 505 pixels per inch, given its 1440 x 3040 pixel display and approximately 6.66-inch display. It'll be interesting to see if Samsung uses the same display panel here as it will with the Galaxy S10 5G, a device with a 6.7-inch display with the same 1440 x 3040 pixel resolution.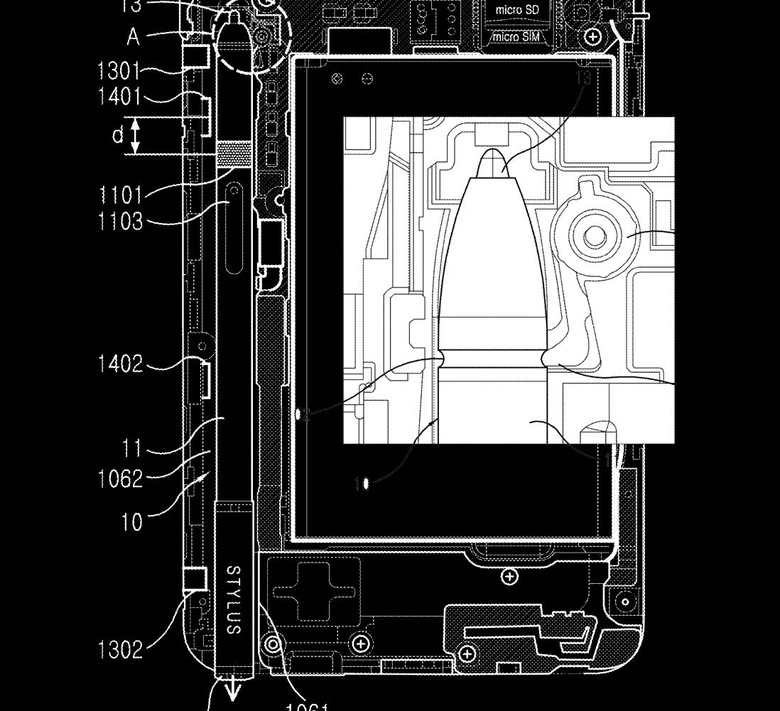 At this time it's not clear which processor will be used in the Galaxy Note 10. It would seem that placeholders include the same SoCs as are present in the Galaxy S10, but that still may well be true. With the Qualcomm SDM855 Snapdragon 855 and Adreno 640, if that's what the Note uses, they'll still need the separate Snapdragon X50 or X55 modem for 5G connectivity.
Qualcomm previously announced that the first company that'll launch an integrated 5G modem (with the SoC), will be Samsung. It won't likely be in the Galaxy Note 10, but we can dream!
Cameras on the back of this Galaxy Note 10 are looking likely to match those of the incoming Galaxy S10 5G. That means the same 12, 12, 16, ToF combo we've seen rumored previously.
Rumored Wide, Telephoto, Ultrawide, 3D cameras on Note 10:
• 12 MP, f/1.5, 26mm, 1/2.55", OIS, Dual Pixel PDAF
• 12 MP, f/2.4, 52mm, 1/3.6", OIS, 1.0µm pixel size, AF, 2x optical zoom
• 16 MP, f/2.2, 12mm
• TOF 3D scanner camera
This device will also have an innovative new Samsung S Pen in its holster. This device will make use of every feature delivered with the Galaxy Note 9, plus more, bringing Bluetooth once again, this time with a considered camera. It's unlikely the long-rumored (and patented by Samsung) camera-in-stylus will be delivered this year, given the state of the display tech, but you never know.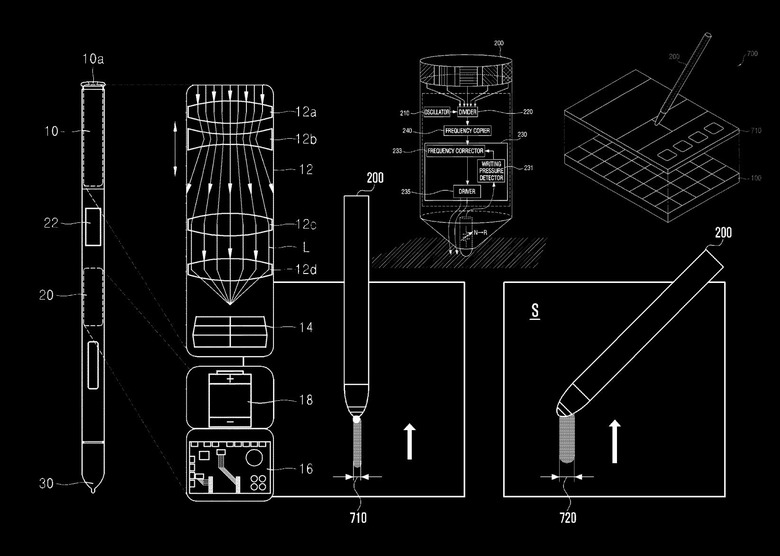 What's more likely is that Samsung will skip over the S Pen-based camera and slide said camera under the display for 2020 when they begin delivering semitransparent displays. Those displays won't need a notch, nor a hole, they'll just be one big panel, free and clear.
NOTE: Imagery above originated with patents from Samsung (listed with the USPTO) about pen and related Galaxy Note concept drawings. These images do not necessarily reflect the exact hardware that'll be delivered with the Galaxy Note 10.
We're still expecting a pair of cameras on the front of the Galaxy Note 10, not unlike those that come with the Galaxy S10 Plus. That'd mean a 10 MP camera with f/1.9 aperture and a 26mm (wide) lens as well as an 8 MP camera with f/2.2 aperture, 22mm lens, used primarily as a depth sensor.
The Samsung Galaxy Note 10 will likely be revealed in early August, with a tentative scheduled date set for Thursday, August 8th, 2019. That'd then likely set the full Galaxy Note 10 release date on August 23rd, 2019, inside the USA, parts of Europe, and parts of Asia. Given the prices of the Galaxy S10 and friends, we're expecting slight increases in prices for the Galaxy Note 10.