Galaxy Note 10 Pro Name For Larger Model Sparks More Questions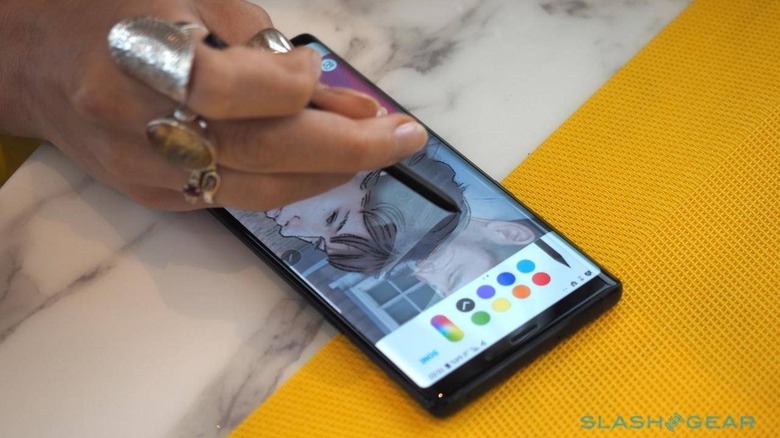 The Galaxy S10 is only just starting to settle down in the market but its spotlight is already being stolen by its siblings. The Galaxy Fold is coming in a few weeks' time but even if the Galaxy Note 10 is still months away, it is already gaining not a small amount of attention. And that's just because it's rumored to be coming in two sizes! Now one of the models even has a name but it makes things more confusing instead of clearing things up.
Ice universe, who is starting got rank up among leak sources, has dropped the name Galaxy Note 10 Pro, without any context or explanation. That seems to hint that of the two or four Galaxy Note 10 phones coming later in August, this would be the larger one. The other will simply be called the Galaxy Note 10.
Note10 Pro

— Ice universe (@UniverseIce) April 14, 2019
That is based on rumors that the Samsung will, for the first time in the line's history, launch two Galaxy Note sizes. One is a 6.28-inch model and the other, this "Pro" phone, will have a 6.75-inch screen. This strategy is brought about by the need to make a Galaxy Note that's larger than the largest Galaxy S while still offering an option that is still acceptable to find even the current 6.4-inch Galaxy Note 9 too big to use.
Calling it the Galaxy Note 10 Pro, however, creates some interesting puzzles. The Galaxy Note line has always been marketed as a pro-level phone, especially with its S Pen. Would a Galaxy Note 10 Pro, then, be even more "pro"? What other features, then, would it have? More cameras, perhaps?
Or will the plain Galaxy Note 10 have fewer features than what the Galaxy Note 9 has right now. There are rumors suggesting that the smaller model might not even have an S Pen. If so, then Samsung might be stepping back on the Galaxy Note line and slowly making it irrelevant, reserving a "Pro" moniker for those who want S Pen compatibility. Only time will tell if the Galaxy Note will even last long after that.