Facebook couldn't buy Snapchat, so it's "borrowing" its features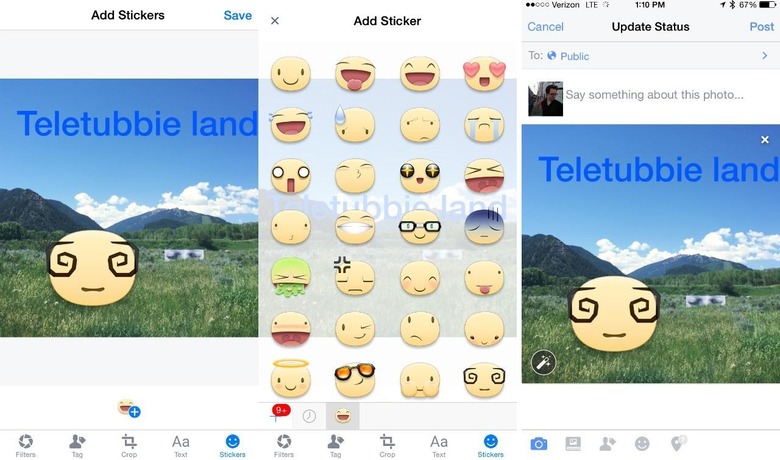 If at first you don't acquire, emulate. Having been spurned by Snapchat, Facebook has instead borrowed the photo editing features from the short-lived picture messaging service. The new photo uploader, complete with various text overlays, stickers, and filters, was revealed earlier today and spawned instant comparisons with how Snapchat offers simple graphical tweaks to its self-destructing pictures. If Facebook's track record tells us anything, however, it's that a positive reception to its changes is anything but guaranteed.
Today's change brings a new UI to the photo uploader in the Facebook app for iOS. Swiping across on the image you're adding to your profile flips through a number of effects, while you can also add text in a number of different styles.
It's certainly not the first time we've seen Facebook "borrow" concepts from its app rival. Zuckerberg & Co. have flirted with automatically-deleting status messages in the past, while all the way back in 2012 the social networking behemoth released Poke, a standalone app to fire quick messages, photos, or videos to contacts with the guarantee that they'd expire in short order.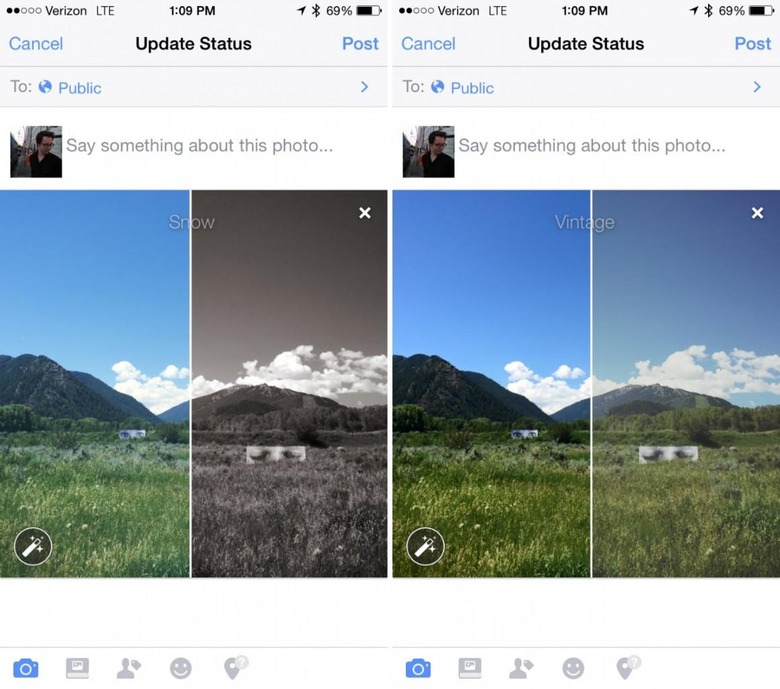 Poke failed to set the social world alight, however, and Facebook axed the app as part of a services cull just two years later.
It didn't give up, however. Facebook Slingshot proved to be an even more Snapchat-like alternative, though the concept turned out to be clunky.
While Slingshot borrowed the ephemeral messaging and media approach of both Snapchat and Poke, it required reciprocal sharing before a message could be unlocked.
Shortly after, Facebook-owned Instagram launched Instagram Bolt, building on private messaging that had been added to the core Instagram app.
Although Instagram remains popular, that's arguably down to its initial concept pre-Facebook, rather than any of the changes made since. Despite claims that Facebook is dying among teens, however, recent research suggests that's not quite the case.
A Pew Research Center study released in April indicated that, of all the social networking options, Facebook was still the most regularly checked by teens in the 13-17 demographic. Instagram took second place, with Snapchat in third.
Nonetheless, the concern is presumably that Snapchat will continue to grow in popularity, and Facebook is yet to find the must-have new feature which will renew its appeal among young users.