Facebook Tries To Outdo Snapchat With New Photo Uploader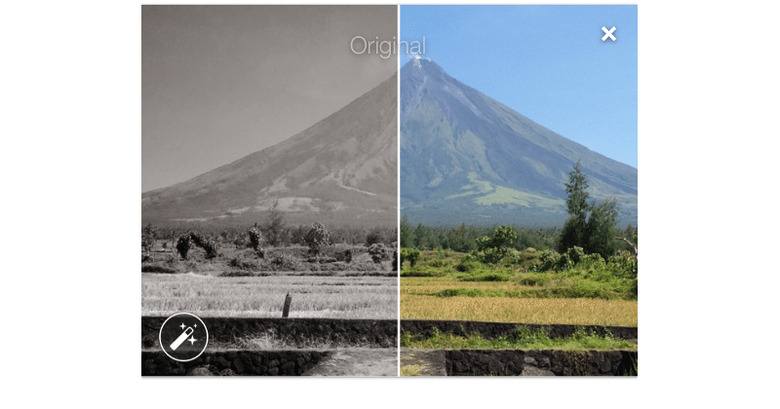 You know what they say when in Rome. In this case, though, it's "when in photo sharing land, do as Snapchat does." Facebook has silently started to roll out a new version of its photo uploader and with it came a batch of new features that puts it on par with Snapchat. That means swipeable filters, text overlays, and, of course, stickers, making it possible to produce almost every form of whimsy and hilarity using nothing but some regular-looking photos and a sense of humor.
Say what you want about Snapchat and its security, or lack of it, but there's no denying that it has become a social network to reckon with. So much so that Facebook was reported to have eyed acquiring the smaller company. Having failed that, it tried to directly compete with Snapchat, with Poke and, more recently, Slingshot, neither of which really took off.
Third time's a charm, as they say, and this time, Facebook isn't launching an independent service. This time, it is working with what it already has, bringing in some of the more interesting Snapchat features into its regular app. In this case, that means the photo editing, or rather embellishing, features.
Some users on the iOS Facebook app might be greeted by some new user interface after uploading a new photo to share. They will, at first, see a vertical line sliding across the photo, hinting that you can slide your finger across the photo to see something. That something is the photo filters you can apply. Swiping again and again cycles you through the available filters. You can even stop half way to see a side by side comparison. At the bottom left corner, you will also see some icons, like a smiley, text, or crop icon which brings you directly to those functions. Alternatively, you can also tap on the wand icon when it appears in order to see all of those options at once.
Facebook hasn't revealed how many iOS users are experiencing this new photo uploader functionality. And as always, Android users will have to wait a bit to have their fun.
VIA: TechCrunch