Facebook testing Snapchat-style self destructing statuses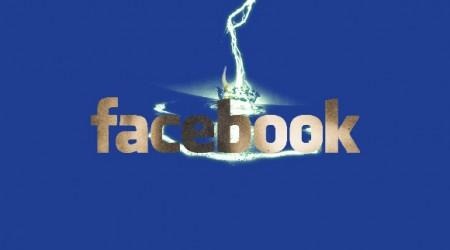 Facebook is testing self-destructing status messages, with some users spotting Snapchat-like expiration options in the company's iOS app. The new option, not yet available to all users, offers a range of times from a single hour of visibility through to seven days.
After that point, those selected for the trial say, the status message is removed from their profile.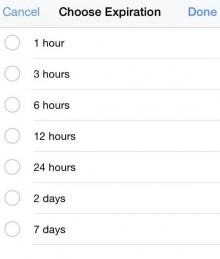 "We're running a small pilot of a feature on Facebook for iOS that lets people schedule deletion of their posts in advance," a Facebook spokesperson confirmed to The Next Web.
It's unclear exactly how Facebook expects the functionality to be used, particularly as the social network has more traditionally sought to create a lasting timeline of a user's life.
The Snapchat-like Slingshot app, released back in June, does play with self-destructing content, but even then it also focused on encouraging more sharing.
For Slingshot users to view a received message, they needed to first share something themselves, a system that was widely criticized when the app was launched.
Facebook beta-testing new features isn't new, and nor is it anywhere close to certain that functionality will roll out to all users at any point. Still, there are obvious possibilities for companies and brands using Facebook, and who might want to use it to automate temporary promotions and campaigns.
VIA TNW