For many, a smartphone is the most camera they'll ever need. For others, though, a smartphone isn't capable of meeting every demand, especially when it comes to things like time lapses, nighttime photography, situations that demand very capable auto focus, and more. Thankfully, smartphones haven't managed to kill off the digital camera, though they have had a big impact on that market, and you can find options in just about every price range.
Pro Grade
Now, I have to clarify what I mean here by pro grade, because no doubt some people are going to get huffy about my selections. By "pro grade," I'm referring to cameras that are suitable for those who know what they're doing and have the skills to utilize a camera to its fullest. Someone who understands what all the numbers on a lens means and can anticipate how certain settings will affect the final photo. Ultimately, though, I mean someone who is in the position of making money from their photos — if that's not you, check out the two categories below for less expensive cameras.
1. Fujifilm X-T2 — $1,600 USD body-only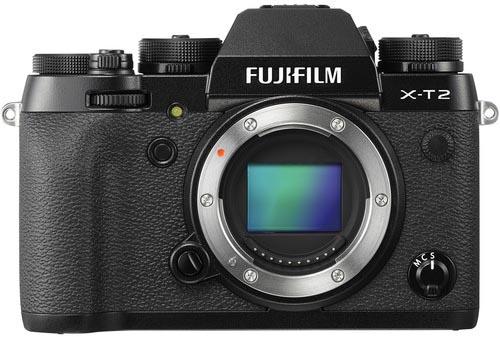 Everyone's excited about the new Fujifilm X-T2, and for good reason. The camera, which is available for preorder, features an APS-C 24.3-megapixel X-Trans CMOS III sensor, the same found in the popular X-Pro2 from the same company. The camera boasts, among other things, excellent auto focus and a livery wide ISO range spanning from 100 to 52,000.
2. Sony a6500 — $1,400 USD body-only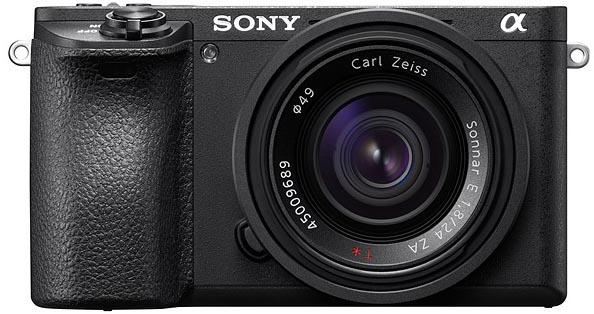 Here's a slightly cheaper but no less substantial camera, the Sony a6500 mirrorless shooter. This newly announced camera is an update from the a6300 and other alpha cameras, and it's the best one yet, offering a 24.2-megapixel sensor, 5-axis stabilization, the ability to capture up to 11 frames per second, and a still image ISO range from 100 to 52,000. If you don't want to wait for the camera to launch, though, there's always the…
3. Canon EOS 5D Mark III — $2,000 USD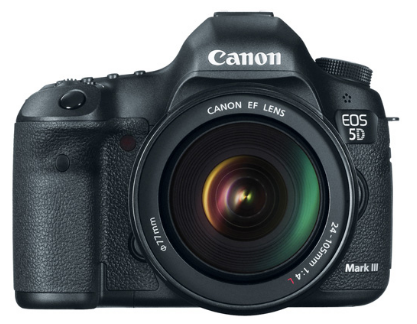 The Canon EOS 5D Mark III has been described by some as a general purpose pro-grade camera, and that's because it can be used in such a wide variety of environments and for various tasks. If you're looking to up your game and start making money with your photography, and you want a camera that can do everything you ask of it, you really can't go wrong the great (and admittedly pricey) 5D Mark III.
Hobbyist Grade
When I say hobbyist-grade cameras, I'm talking about cameras that are cheaper than the pro-grade ones listed above, but that come with more advanced features and better hardware than the lower-tier cameras you'll find amateurs experimenting with. These are usually a few to several hundred dollars, but they're a great step up from smartphone cameras, and could help launch a future career.
1. Sony Cyber-shot RX100 V — $1,000-ish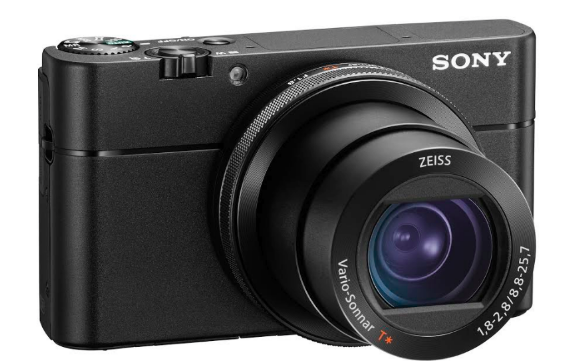 Okay, so the Cyber-shot RX100 V is a little more expensive than most cameras I'd put in this category. It's one worth mentioning, though, because it has a lot to bring to the table. Get this, and you'll enjoy a compact body suitable for on the go use, as well as a 20.1-megapixel 1.0 type stacked Exmor RS CMOS sensor, a fast hybrid AF system alongside 315 autofocus points, continuous 24fps shooting with AF tracking, a ZEISS Vario-Sonnar T* 24 – 70mm f1.8 – 2.8 lens, and more. Find all the details here.
2. Olympus PEN E-PL8 — $600 USD body-only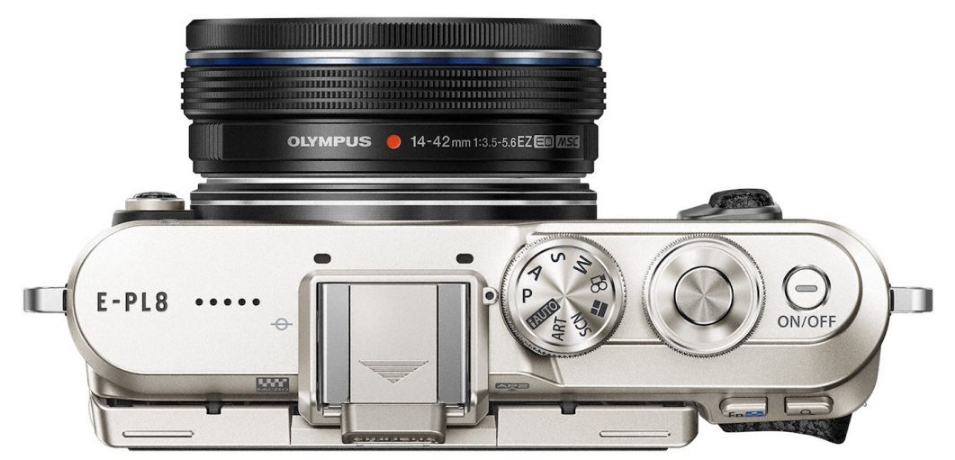 Arriving this month is the Olympus PEN E-PL8, a beautiful mid-range camera with Leica-like looks and a bunch of notable features, not the least of which is its 180-degree flip-down display, 16.1-megapixel sensor, 100 to 25,600 ISO range, and 3-inch display. We've got all the details here.
3. Nikon D3400 — $500-ish including lens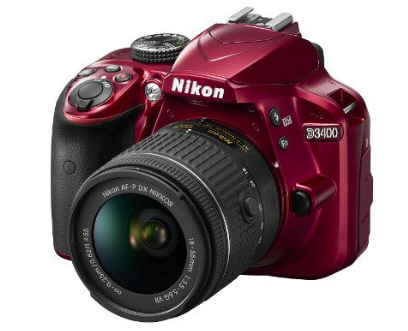 Nikon has a great deal for aspiring photographers with the new Nikon D3400, a DSLR with a relatively inexpensive price tag and a bunch of features. Among the notable aspects is that buyers get a lens with the camera included in the buying price, so for about $500, give of take fifty, you can have a ready-to-use camera. Features include a 24.2-megapixel CMOS sensor, ISO from 100 to 25,6000, Bluetooth and SnapBridge support, Full HD video recording, as well as 'Guide Mode' software to help train photographers in how to take the best shots for any particular environment. We've got all the details here.
Amateur Grade
For this category, I'm speaking about those who need something that doesn't break the bank, that can be carried around easily, but that still has something to offer above and beyond most smartphone cameras. These are the couple to few hundred dollar cameras, the ones you can slip in a pocket but use to capture those once-in-a-lifetime moments, too.
1. Fujifilm XQ2 — $250 USD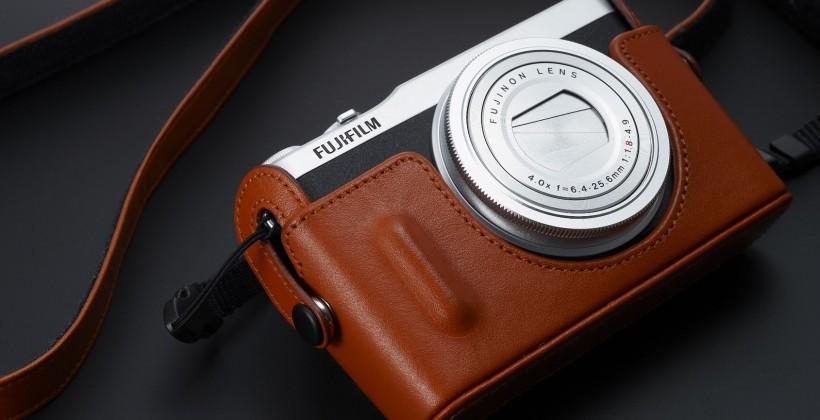 The Fujifilm XQ2 has been a favorite since its launch in early 2015, and for good reason: this camera is small, beautiful, and despite its low cost, it brings a lot to the table. The camera boasts a 12-megapixel 2/3" X-Trans CMOS II sensor, the EXR Processor II image engine, Lens Modulation Optimizer, a 3-inch display, and RAW support.
2. Canon PowerShot ELPH 350 HS — $200-ish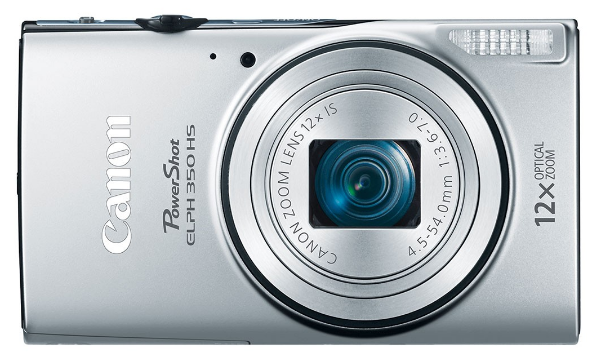 The Canon PowerShot ELPH 350 HS is a pocket-sized compact camera that toes the line of being highly-affordable, and though that low cost does come with some trade-offs, it is still an excellent camera compared to others in its category. Aside from the slim and distinctly PowerShot-like design, the camera offers 12x optical zoom, intelligent image stabilization, zoom framing assist, a 20.2-megapixel high-sensitivity CMOS sensor, the DIGIC 4+ image processor, and NFC for connecting with your phone.
3. Panasonic Lumix DMC-FZ200 — $300-ish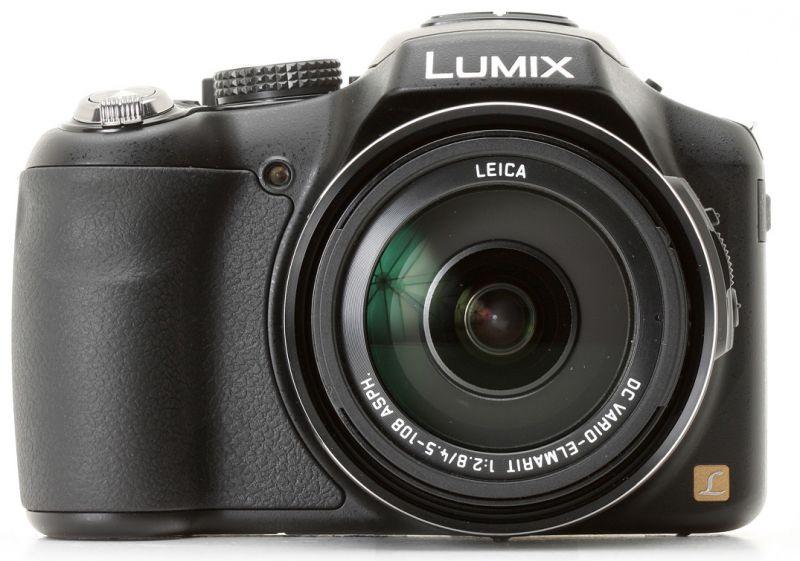 The Panasonic Lumix DMC-FZ200 is a little more pricey than the other two 'amateur' cameras, but it does make up for that with both quality and features (not to mention, it was considerably more expensive when it first launched a few years ago). This camera sports a 12.1-megapixel high-sensitivity MOS sensor, 12fps continuos shooting, the ability to shoot in both JPEG and RAW formats, support for 120fps and 240fps slow-mo videos, as well as 60fps 1080p videos; it also features an electronic view finder in addition to a rear display, making it unique amongst many competing products.