Panasonic LUMIX FZ200 brings full range F2.8 aperture at 600mm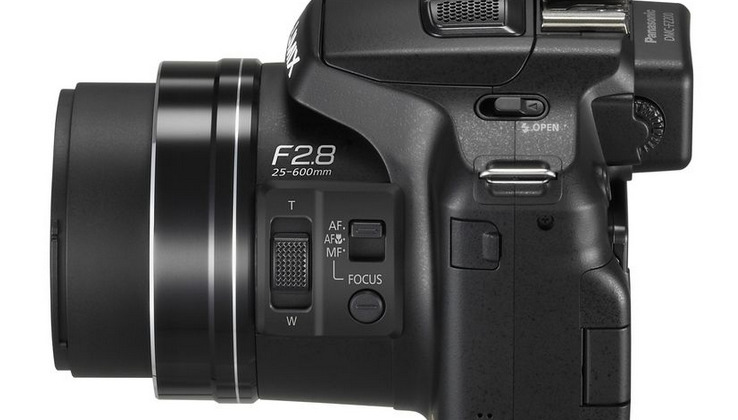 This week Panasonic has brought on the heat with a collection of cameras and lenses for those cameras that are set to bust of the market, not least of all with the LUMIX FZ200. This super-zoom digital camera is aiming at those looking for full range F2.8 aperture action with 24x optical zoom onboard, and it's not messing around. With both full HD video and ultra high-speed response coming standard as well, this may very well be your next every situation shooter.
Processing and Lens
The Panasonic LUMIX DMC-FZ200 brings on the LEICA DC VARIO-ELMARIT 25mm ultra-wide angle lens, a powerful beast with 24x optical zoom (35mm camera equivalent: 25-600mm) and full range F2.8 aperture at 600mm. That means the ability to capture even the fastest moving dogs chasing frisbees with a fast shutter speed even from one heck of a long distance away.
NOTE: Have a peek now at our hands-on experience with this and several other Panasonic devices released this as well!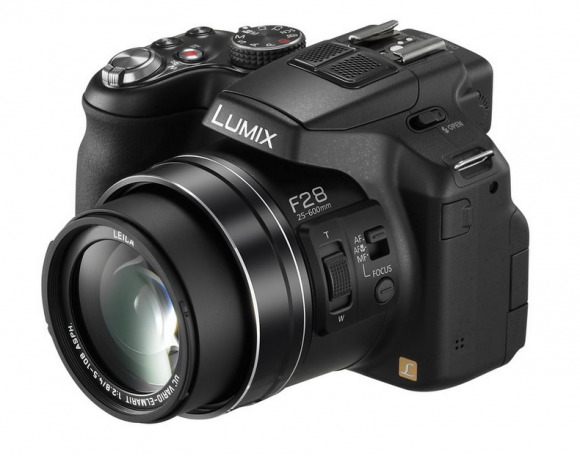 This device works with a 12.1 megapixel High Sensitivity MOS sensor, Light Speed auto focus, and the LSI Venus Engine also onboard a couple other high-powered devices revealed today from Panasonic. The LSI Venus Engine is set up to bring you high sensitivity recording, fabulous image quality, and that high speed response we've been talking about. With this device's Light Speed AF, you'll have high speed burst shooting at 12 fps at full resolution tied to a 0.95 second startup time for the whole unit. That's quick on one end and quicker on the other.
Zoom
Adding on to its ability to snap at distances quite far away, this device's 24x optical zoom is able to be increased to a 48x equivalent with a so-called Intelligent Zoom function. With this device's Intelligent Resolution technology, Panasonic suggests that we'll be able to maintain picture quality as well.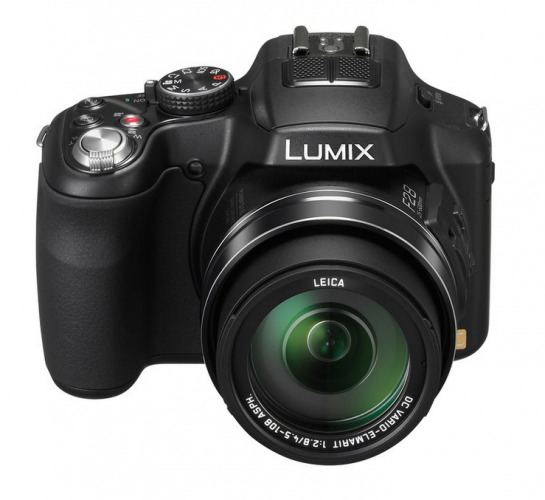 Along with this, the FZ200's POWER O.I.S. (Optical Image Stabilizer) brings on correction accuracy and a minimization of blur, perfect for zoomed-in situations. This device also uses Active Mode to suppress handshake vibration for both still pictures and video, and has Nano Surface Coating technology in place to minimize light reflection at the entire zoom range, that being 380nm-780nm.
View Finder
With the FZ200's ability to remain steady at a range, you'll need to have quite the little set of view finders to back you up as well. With 100% field of view and 1,312,000-dot equivalent high resolution, this device's 0.2-inch EVF (Electronic View Finder) is set to do the job well. You've also got a side lever made to smooth zoom functions as well, set in the stroke and locating position for high excellence and ease of use.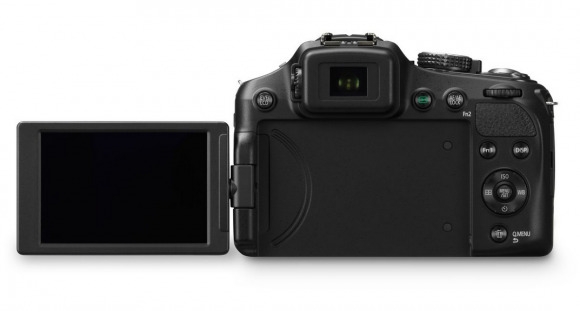 You've also got a lovely 3.0-inch, free-angle 460,000-dot Intelligent LCD screen as well. This beast has AR Coating and wide viewing angles so you're able to monitor your shots from as many shooting positions as possible.
Video
This device is able to bring on full-HD in 1,920x1,080 60p videos in AVCHD Progressive (MPEG-4) and MP4 formats. You've got Dolby Digital Stereo Creator for sound, stereo zoom microphone for zoom noise reduction, and an Auto Wind Cut function to keep out the unwanted junk as well. You'll be able to utilize Creative Video as well as Active Mode for manual shutter and aperture settings as well as point and record shooting.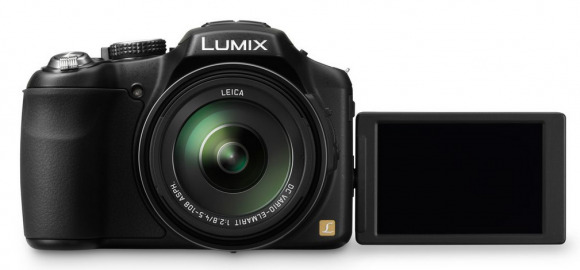 Special Effects
You'll be able to work with Photo Style to bring on the Standard, Vivid, Natural, Monochrome, Scenery, Portrait and Custom options. You'll also have POWER O.I.S. with Active Mode, Face Recognition, Intelligent ISO Control, Intelligent Handheld Night
Shot, Intelligent HDR, AF Tracking, Intelligent D-range Control, Intelligent Scene Selector, and of course Motion Deblur. Several more modes have been added to this creative suite as well including Miniature Effect, High Dynamic Range, Retro, Sepia, High Key, Expressive, Toy Effect, and Star Filter.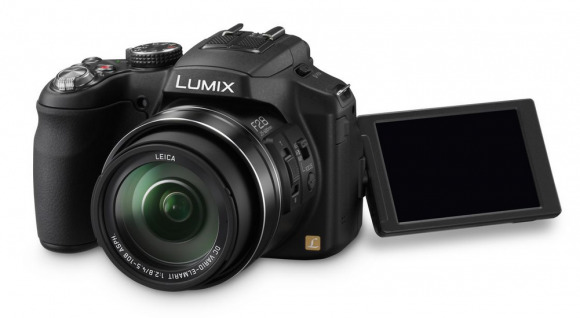 Pricing and Availability
You'll have to wait for the final information on release and price for this unit, but Panasonic promises a 30 day window before it's dropped in which you'll know where and for how much you'll be picking this device up.
Panasonic LUMIX FZ200 Gallery
[jj-ngg-jquery-slider gallery="54" effect="fold" html_id="LumixFZ200" width="600" height="440" max_pictures="32"]