Nikon D3400 Is A Lightweight DSLR For Budding Photographers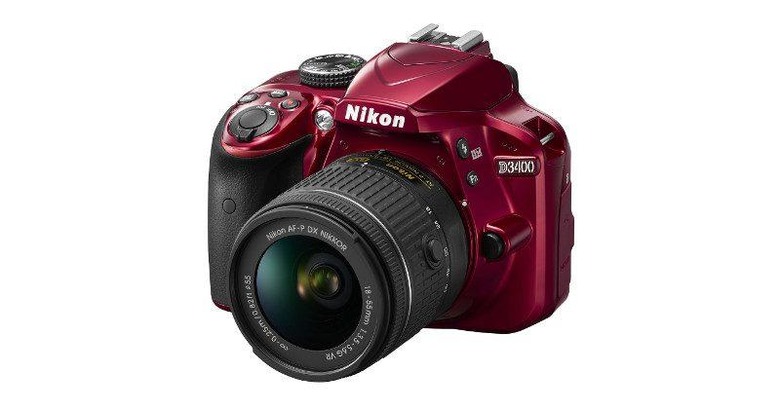 Most product makers focus either on beginners or experts, but rarely do they offer a product that helps beginners become experts. The Nikon D3400, the latest DX-format DSLR from the famed camera maker, aims to be that bridge. The camera is lightweight, compact, and, more importantly, affordable so that it won't scare off beginners. But, at the same time, it is also loaded with features, and new lenses, that will help train those interested in taking their craft to the next level.
On the surface, or rather inside the surface, the D3400 is your typical compact DSLR, sporting a 24.2 megapixel CMOS sensor capable of Full HD video recording. Its EXPEED 4 image processor and 5 fps continuous shooting capabilities make sure you won't miss a beat, while its wide ISO range, from 100 to 25,600 makes short work of any lighting situation. All of that packed inside a design that is easy to hold and control and won't intimidate even beginners.
But a digital camera these days is no longer an isolated island. Much of the shots and videos taken with these cameras end up on the Web, either immediately or later. To expedite that transfer, the D3400 features Nikon's SnapBridge feature, which utilizes Bluetooth Low Energy (BLE) to seamlessly and instantly transfer photos from camera to mobile device, for later sharing online or storing on Nikon's Image Space service. Using BLE allows Nikon to have it always on, so that you won't have to pair your smartphone again and again.
While beginner friendly, The Nikon D3400 doesn't stop there. For the first time in a DSLR product, Nikon has included its Guide Mode software. As the name implies, this feature instructs users on what settings to best use for certain scenarios, thereby training them for even more complicated and more professional shots.
And when the user is truly ready to embrace the digital photographer's calling, a variety of new AF-P D NIKKOR lenses await their curious hands. The new AF-P DX NIKKOR 18-55mm f/3.5-5.6G VR and AF-P DX NIKKOR 18-55mm f/3.5-5.6G give user unparalleled zooming capabilities, constrast type autofocus, smooth and silent Stepping Motor, all in an equally lightweight package. On the other hand, the new AF-P DX NIKKOR 70-300mm f/4.5-6.3G ED VR and AF-P DX NIKKOR 70-300mm f/4.5-6.3G ED do the same for telephoto needs. And in case you're wondering, the "VR" there isn't for virtual reality but for "vibration reduction", offering four stops of image stabilization.
Staring September, the Nikon D3400 will be available in a kit with the AF-P DX NIKKOR 18-55mm f/3.5-5.6G VR, for $649.95. Another kit, this time priced at $999.95, bundles both the AF-P DX NIKKOR 18-55mm f/3.5-5.6G VR as well as the AF-P DX NIKKOR 70-300mm f/4.5-6.3G ED. The four new lenses are also available for purchase separately at the following prices:
• AF-P DX NIKKOR 18-55mm f/3.5-5.6G VR – $249.95
• AF-P DX NIKKOR 18-55mm f/3.5-5.6G – $199.95
• AF-P DX NIKKOR 70-300mm f/4.5-6.3G ED VR – $399.95
• AF-P DX NIKKOR 70-300mm f/4.5-6.3G ED – $349.95
SOURCE: Nikon USA