Did Ford block Tesla's Model E for its own 2019 electric plans?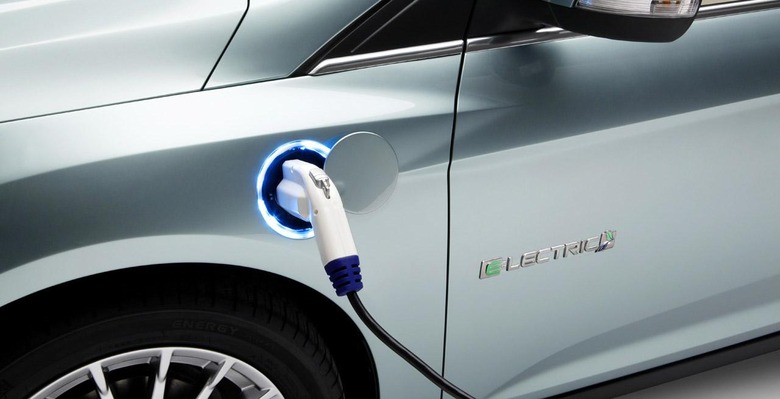 Ford's reluctance to allow Tesla to use the "Model E" name may have been less about heritage and more about launching its own electric car with the badge. The automaker is rumored to be planning to use at least some of the production capacity of its new $1.6bn facility in San Luis Potosi, Mexico, to manufacture an electric vehicle that, in its various configurations, could rival Tesla's new Model 3, Toyota's Prius, and the Chevrolet Bolt.
Though Ford does have a foot in the EV camp, with all-electric and hybrid versions of the Fusion, C-MAX, and Focus on North American roads, its generally been less vocal than some rivals about its cars. In the meantime, Chevrolet has been developing the Bolt EV, an all-electric car with roughly 200 miles of range on a charge, and a sticker price of around $30k after subsidies and tax credits.
Tesla's Model 3, meanwhile, has already racked up over 325,000 reservations – at $1,000 a pop – the company announced this morning. That's worth around $14bn in future sales, Tesla points out, though only if every single reservation is converted into a full purchase.
It's particularly topical, too, since Tesla's original plan had been to call its car the Model E. The company tried to put through a trademark in 2013, and CEO Elon Musk later referred to the Model E himself, but the attempt was blocked by Ford in 2014.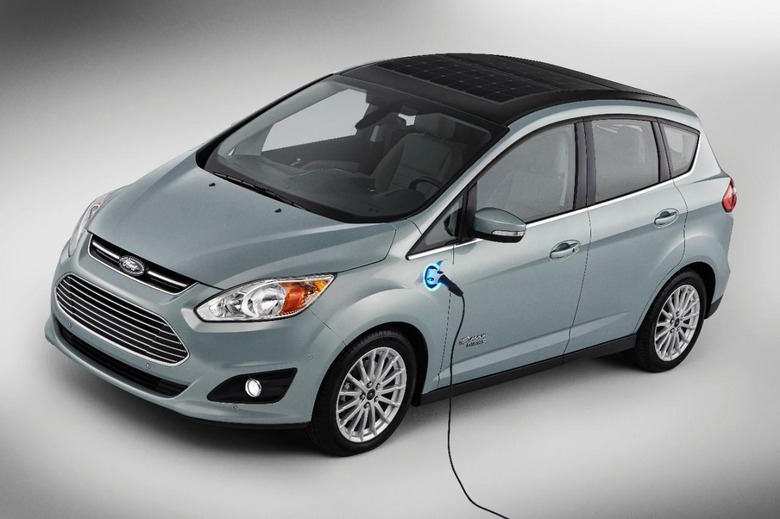 Now, the pieces may be coming together for a Ford alternative to the Model 3, research firm AutoForecast Solutions is predicting, Automotive News reports.
The Ford Model E would be offered with a trio of drivetrains, the analysts say, including a traditional hybrid system, a plug-in hybrid, and finally as a full-electric vehicle. Such an approach has already been announced by Hyundai, whose Ioniq will get three different engine variants with differing degrees of efficiency.
It's not the first time such plans have been rumored, mind. Back in early 2015, Ford denied reports that it was developing a direct rival to the Bolt, and which suggested the car would be on the road by 2017.
According to the latest analyst predictions, the new eco-friendly trio are targeting a 2019 launch. Together, they could account for up to 50,000 of the new plant's output, expected to peak at 300-350k cars each year.
Ford has been stung before with its attempts to break the electrification segment. The company trumpeted the C-Max Hybrid back in 2012, claiming it to be the fastest-selling hybrid at launch ever, but was then forced to compensate buyers the following year after reports the automaker had over-exaggerated the sort of economy drivers could expect.
SOURCE Automotive News