Ford Says C-Max Is The Fastest Selling Hybrid Ever At Launch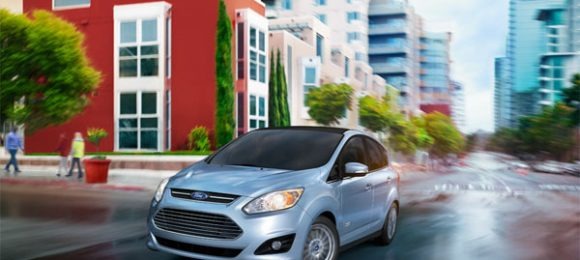 Ford launched its new C-Max hybrid vehicle back in October. Ford has offered up some details on how well the vehicle has been selling. According to Ford, in October and November the car sold a cumulative 8030 units.
Ford notes that the C-Max outsold the Toyota Camry Hybrid cumulative 7300 sales during its first two months of availability in May and June of 2006. Ford is also claiming that it's C-Max Hybrid and C-Max Energi are selling three times faster than the combined launch sales of the Toyota Prius and Honda Insight back in 2000.
The automaker says that the best ever electrified vehicle sales month came in November with 7157 units sold. Ford also predicts an all-time record quarter for hybrid vehicle sales at the close of December with more than half of its hybrid sales for the year expected to come in Q4. The C-Max hybrid is pointed to as the driving factor for the record electrified vehicle sales month of November.
Interestingly, Ford says that C-Max Hybrids are drawing new users to the Ford brand and the Toyota Prius is the number one competitive trade-in followed closely by the Honda CR-V. It helps that the C-Max hybrid is one of the cheapest hybrid vehicles on the market today.