Over 325,000 people have reserved the Tesla Model 3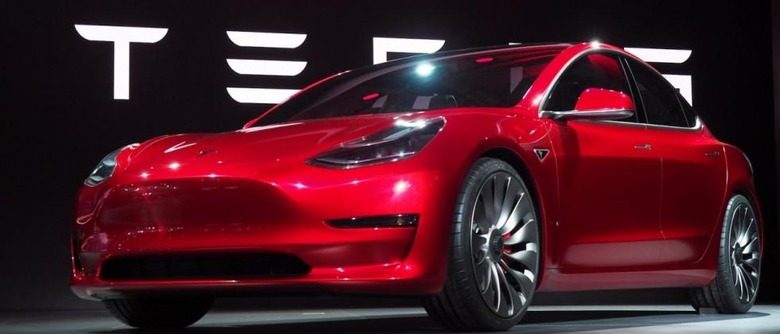 It sounds like Tesla Motors will need to step up its Model 3 production plans, with the electric car company announcing more than 325,000 preorders have been placed in just a week. The new, most affordable Tesla isn't expected to begin shipping until late 2017, but that hasn't stopped eager would-be drivers from staking their place in the wait list.
In fact, more than 100k dropped the $1,000 deposit required before even seeing the car itself. Tesla opened the preorder books in the morning of March 31, allowing sign-ups in its dealerships, even though the Model 3 wasn't unveiled until that evening.
According to Tesla, the 325k+ reservations corresponds to around $14bn in implied future sales. That, the company points out, would make the Model 3 "the single biggest one-week launch of any product ever."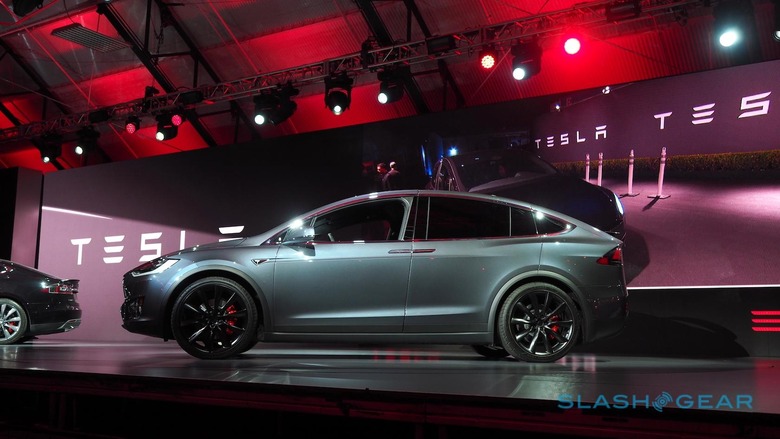 Now, admittedly, the deposits are fully refundable in the case that buyers decide they're unable or unwilling to cough up for the car once their slot comes around. Even so, if just a sizable proportion of the preorders pan out into full retail sales, it would mean a huge increase in the number of Tesla cars on the roads.
That is, assuming Tesla can ramp up production. Speaking at the Model 3 launch, CEO Elon Musk thanked Model S and Model X buyers for effectively bankrolling Model 3 development, crediting the more expensive – and thus lower-volume – cars for paving the way, in mind-share and R&D dollars, for a $35k version.
Even from a brief ride in the latest Model 3 prototype, it's clear that some of the essential Tesla DNA has made it through to the smaller car. A distinctive dashboard, 215 mile anticipated range, and free access to the Supercharger network help differentiate it from the rest of the EV crowd.
Indeed, it makes Chevrolet's Bolt EV look mainstream by comparison, though Chevy's car will have the benefit of being on the market far sooner than Tesla's will. Not only does production kick off imminently, Bolt orders should roll off the line far quicker than the Model 3 will to start, courtesy of GM's experience with mass-market production.
What remains to be seen is, now that Tesla has encouraged so many future EV buyers to place their loyalty behind the Model 3, how many will decide to go for the Bolt option (or, indeed, the new Nissan Leaf EV, which is also expected to see a refresh imminently).
Update: According to Elon Musk, only 5-percent of people reserved two cars – the maximum Tesla was allowing per-person – which he argues would suggest that few see it as an opportunity to resell the car when demand is high and availability constrained.
Over 325k cars or ~$14B in preorders in first week. Only 5% ordered max of two, suggesting low levels of speculation.

— Elon Musk (@elonmusk) April 7, 2016
SOURCE Tesla Motors
[gallerybanner p="434314"]