Bolt EV hits pre-production as Chevy ramps Tesla rival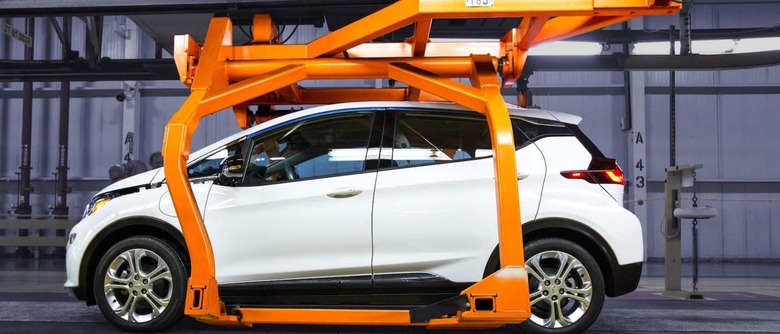 All electric eyes may be on Tesla and the upcoming Model 3 reveal at the end of the month, but Chevrolet would really like you to remember that it, too, has an affordable EV and it's due even earlier. The Bolt EV is now in pre-production, Chevrolet has announced today, with cars whirring down the line at the company's Orion Township, Michigan.
In many ways, the Bolt is the obvious rival to the Model 3. Both are intended to bring electric car ownership to a segment which might previously have found such vehicles to be out of their price range, with similar promises of around 200 miles of driving on a full charge.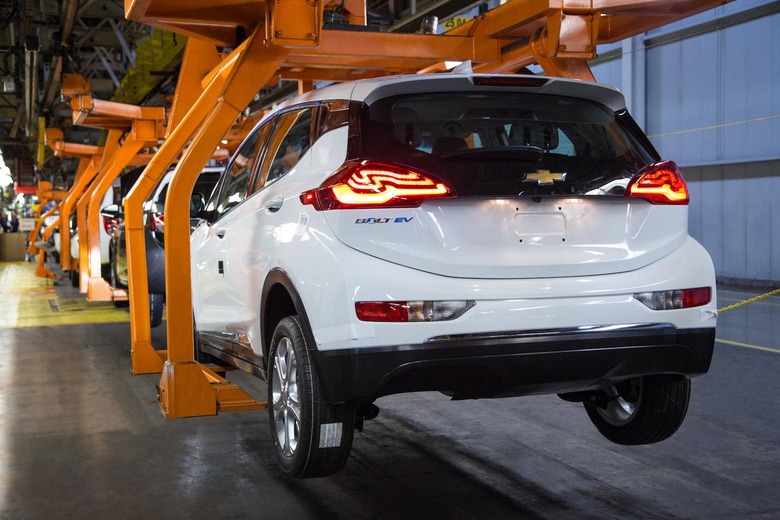 In the case of the Bolt, it's expected to have a starting price of around $37,500, though with tax credits – in varying amounts depending on US state – that could drop to as low as $30,000.
Tesla, meanwhile, says the Model 3 will start at around $35,000, but that's before any incentives, meaning the car could end up under the $30k mark and thus undercut Chevrolet's product.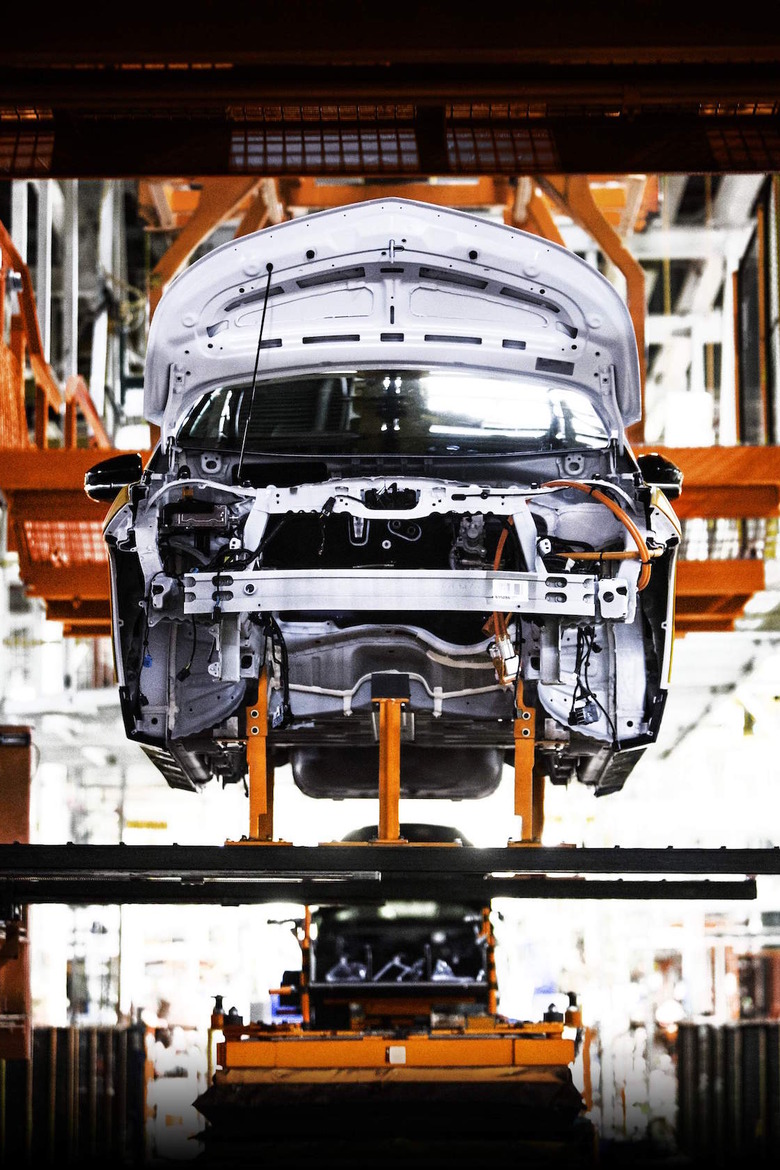 If you're unfamiliar with "pre-production" in automotive terms, it's a significant step forward in the process toward getting cars onto dealership forecourts. In effect, it's an opportunity to try out the mass production facilities, testing new machinery and ensuring quality is up to scratch.
"We've moved from working in math and building cars by hand to building Bolt EV's on the line," Josh Tavel, Bolt EV Chief Engineer, said today. "We're now testing the tooling used in the plant so that we deliver high quality 200 plus mile EV that our customers are eagerly anticipating."
It's rare that pre-production cars are ever sold, with the majority used for pre-launch road trials, crash tests, or just plain scrapped since they may not entirely meet regulatory requirements needed for retail sales.
NOW READ: Bolt EV prototype first-drive
With Tesla not expecting to start production of the Model 3 until late 2017, it's clear that the Bolt will have a significant head-start on its competition, even if it carries a price premium.
Back at CES, when we drove the latest Bolt EV prototype, we found it to be a surprisingly perky little city car, not only hiding the mass of its batteries well, but using that low center of gravity to be eager in the corners. Of course, the big question is real-world range, and that's something we'll have to wait for pre-production cars to really demonstrate.